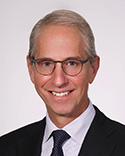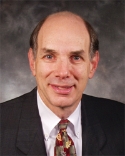 The Controlled Substances Act, 21 U.S.C. Section 811 et. seq. (CSA), enacted in 1970, provides that marijuana is a "Schedule I" drug because, in the words of the CSA, it has a "high potential for abuse," "no currently accepted medical use in treatment," and "there is a lack of accepted safety for use … under medical supervision." Accordingly, under the CSA, it is unlawful to "manufacture, distribute, or dispense, or possess with intent to manufacture, distribute, or dispense," marijuana in any form.
That said, an increasing number of states have enacted state legislation legalizing the use of marijuana for medicinal purposes. Since California first legalized medical marijuana in 1996, 22 other states and the District of Columbia have passed similar legislation, and 10 of those jurisdictions enacted their medical marijuana regulations since 2010. In 2014, legislation to legalize medical marijuana was proposed in 11 other states, including Pennsylvania, where SB 1182, titled the "Gov. Raymond Shafer Compassionate Use of Medical Cannabis Act," sponsored by state Sen. Mike Folmer, R-Lebanon, was introduced to the General Assembly on Jan. 15.
In addition to compliance and enforcement measures, the legislation that has passed in each of the states that have legalized marijuana requires participants in the medical marijuana industry—e.g., farmers, dispensaries, health care providers and patients—to pay various licensure and application fees and surcharges to be able to grow, prescribe, distribute or use medical marijuana. The fiscal notes that accompanied an amended version of the bill, dated Sept. 23, estimate that, after legalization, Pennsylvania would receive $50 million to $100 million annually in medical marijuana-related licensure and application fees and surcharges.
Combine the various states' revenues with the potential economic impact of those growing, manufacturing, distributing and prescribing medical marijuana, and it may not come as a surprise that the industry's revenue is projected to grow to $8.4 billion by 2019, and that industry revenue will grow more than 64 percent in 2014 alone, according to IBISWorld, a market research firm. The industry's economic upside notwithstanding, lawyers interested in practicing in the area have to contend with a dilemma. A lawyer who advises a client with regard to a state's medical marijuana legislation may violate Model Rule of Professional Conduct 1.2(d), which prohibits a lawyer from assisting a client "in conduct the lawyer knows is criminal," by assisting the client in committing a federal crime in violation of the CSA.
This ethical dilemma exists even though the U.S. Department of Justice's current Guidance Regarding Marijuana Enforcement, dated Aug. 29, 2013, effectively defers enforcement to those states "that have enacted laws legalizing marijuana in some form and that have also implemented strong and effective regulatory and enforcement systems to control the cultivation, distribution, sale, and possession of marijuana."
Lawyers are arguably in the best position to guide industry participants on how to comply with the laws that relate to the business and consumption of medical marijuana, and barring lawyers from doing so leaves participants in the industry with incomplete representation, at best.
Thus, to date, legal ethics boards in six states that have legalized marijuana in some form—Arizona, Colorado, Connecticut, Illinois, Maine and Nevada—have addressed this issue, and they have issued ethics opinions that have provided guidance to the lawyers practicing in those states as to how they may advise clients regarding those states' respective medical marijuana regulations without violating Model Rule 1.2(d) as a result of the CSA.
For example, advice from local bar organizations in Maine and Connecticut indicate lawyers in those states may not counsel a client in engaging in the business of distributing medical marijuana, but they may assist a client in determining the validity, scope, meaning or application of those states' medical marijuana laws. The Arizona bar, conversely, advises that a lawyer there may assist clients engaged in a marijuana-related business, provided that Arizona's marijuana legislation has not been preempted by federal law, the client is complying with such legislation and the client has been advised of the consequences under federal law. Like Arizona, Nevada and Colorado permit a lawyer to counsel a client engaged in marijuana-related business and transactions.
The advisory opinion issued by the Illinois State Bar Association (ISBA) in October cogently illustrates the struggle lawyers face when state laws legalize medical marijuana while federal law deems it an illegal controlled substance. Recognizing that lawyers in Illinois would likely be called on to provide to clients "wishing to engage in the cultivation and distribution of medical marijuana" advice with respect to "all manner of services, such as applying to the Illinois Department of Agriculture and the Department of Financial and Professional Regulation for registrations, drafting operating agreements, negotiating commercial leases and contracts for supplies, and advising as to zoning issues," the ISBA concluded that lawyers in Illinois should be permitted to "advise" such clients on how to conform their conduct to the statutory and regulatory medical marijuana framework enacted in Illinois, calling it "a classic example of a business in serious need of legal advice and counsel," but nonetheless cautioned Illinois lawyers that providing services "beyond the provision of legal advice," such as "the negotiation of contracts and the drafting of legal documents," may be "means of assisting the client in establishing a medical marijuana business," and thus "an attorney who performs such work would be assisting the client in conduct that violates federal criminal law."
While, to a varying degree, each ethics opinion places limits on the scope of a lawyer's advice concerning the cultivation, distribution and consumption of state-sanctioned marijuana, it is significant that none of those states' ethics boards took the position that Model Rule 1.2(d) prevents all legal advice regarding legalized marijuana because of the CSA.
It is also important to note that this article does not endeavor to analyze all of the ethical and legal limits on lawyers practicing in the area of medical marijuana, and that, as demonstrated above, such analysis may differ from state to state.
In 2014, the Pennsylvania bill experienced significant movement, as follows:

As originally introduced, the bill provided a regulatory framework for the legalization of medical marijuana from ground to consumption, covering such areas as cultivation, manufacture, sale, distribution and the permitted uses of medical marijuana. The bill provided for the establishment of various entities, such as a "medical cannabis board," an "advisory council" and a "bureau of consumer affairs," that would be involved in the bill's implementation and the management of the medical cannabis industry in Pennsylvania.
On June 27, an amended version of the bill was introduced, which expanded the originally proposed regulatory framework and provided additional detail as to licensure for growing, processing and dispensing medicinal cannabis, in addition to compliance with and enforcement of the bill, including penalties for violating it.
On Sept. 23, a second amended version of the bill was introduced, which, among other things, featured provisions concerning a surcharge on the sale of medical marijuana. As with previous versions, the second amended version of the bill provided a comprehensive set of regulations spanning the cultivation of medical marijuana to its permitted uses.
On Sept. 24, the bill, as amended Sept. 23, was passed by the Senate in a 43-7 vote, and on Oct. 7, was referred to the Judiciary Committee of the Pennsylvania House of Representatives.
Although there will likely be no further legislative progress for the bill in 2014 (there remains a slim possibility the House Judiciary Committee could consider it before the end of the year), Folmer has expressed his intention to reintroduce the bill as SB 3 during the General Assembly session beginning in January, and Gov.-elect Tom Wolf has indicated that he would be unlikely to veto such legislation if it passed.
Given the majority by which the Senate passed the bill in 2014, and Wolf's likely support for similar proposed legislation, analysis of the provisions of the bill, as proposed in 2014, should provide a good indication of what medical marijuana legalization might look like if adopted in Pennsylvania.
Nevertheless, unless and until the CSA is amended to remove medical marijuana as a controlled substance, Pennsylvania lawyers eyeing medical marijuana as a practice area will have to contend with and should consider the ethical dilemma posed by Model Rule 1.2(d). Guidance from the Pennsylvania bar in the form of an ethics opinion could assist Pennsylvania lawyers on the ethical scope of advice regarding medical marijuana under Rule 1.2(d) and potentially minimize risks to public safety, public health and law enforcement interests that might result from having lawyers sit on the sidelines while the medical marijuana industry comes to Pennsylvania and grows here.
Seth A. Goldberg is a partner in the Duane Morris trial practice group, where he assists companies and individuals in the banking, finance, health care, life sciences and pharmaceuticals industries in resolving disputes that concern competition, contractual obligations, fiduciary duties, regulatory requirements and securities. He can be reached at sagoldberg@duanemorris.com.
Philip H. Lebowitz is a partner in the firm's health law and health care industry litigation practice groups. He provides regulatory and general counseling to health care providers including hospitals, pharmaceutical and medical device companies, health care consultants and physicians. He can be reached at lebowitz@duanemorris.com.
Reprinted with permission from The Legal Intelligencer, © ALM Media Properties LLC. All rights reserved.