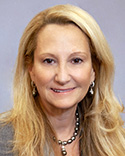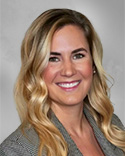 Picture this: Melissa, excited to start her receptionist job in a New York accounting firm, quickly fills out her employment paperwork. She glances it over and scribbles her signature on the non-compete agreement preventing her from working at any similar businesses across the country for three years after leaving the firm. Eight months later, the firm fires Melissa without cause and without any severance package. Is Melissa's non‑compete enforceable?
New York courts generally disfavor restrictive covenants and will only enforce non-competes that are necessary to protect an employer's legitimate interests, do not impose an undue hardship on the employee, do not harm the public, and are reasonable in duration and geographic scope. Johnson Controls v. A.P.T. Critical Sys., 323 F. Supp. 2d 525, 533 (S.D.N.Y. 2004) (citing Reed, Roberts Associates v. Strauman, 353 N.E.2d 590, 593 (1976)); Barbara D. Underwood, N.Y. State Att'y Gen.'s Office, Non-Compete Agreements in New York State(2018). An employer's legitimate interests include preventing disclosure of trade secrets, client lists, and confidential information and loss of highly skilled and specialized employees. Johnson Controls, 323 F. Supp. 2d 534-35. And while governmental resistance to non-competes is nothing new, New York is seeing a fresh wave of legislation and efforts to restrict non-compete use. Underwood, supra at 3. So what does this mean for Melissa?
As a low-wage, low-level employee, Melissa's non-compete is very likely unenforceable in court. Moreover, concern over the negative economic impact of non-compete agreements and their restraint on free trade and freedom of profession has recently prompted the Attorney General of New York (NYAG) to conduct a number of investigations into the "rampant misuse" of non-competes. A.G. Underwood Announces Settlement With WeWork to End Use of Overly Broad Non-Competes That Restricted Workers' Ability to Take New Jobs, N.Y. St. Off. Att'y Gen. (Sept. 18, 2018) ("WeWork Settlement"). Section 63(12) of New York's Executive Law gives the NYAG authority to investigate and bring independent causes of action for fraud, which includes "unconscionable contractual provisions." N.Y. Exec. Law §63(12) (Consol. 2018); In re People by Eric T. Schneiderman v. Trump Entrepreneur Initiative, 26 N.Y.S.3d 66, 73 (N.Y. App. Div. 2016).
Traditionally, non‑compete agreements were intended to protect trade secrets, intellectual property, and the like from being transferred by senior managers and executives to competitors. Increasingly, however, employees like Melissa, with little access to such information, are required to sign non-competes. Office of Econ. Policy, U.S. Dept. of the Treasury, Non-Compete Contracts: Economic Effects and Policy Implications (2016). Still, some companies assert that because technology has made it easier to steal confidential information, non-competes are necessary at all levels to protect business interests. Lorraine Mirabella, Employers Use Non-Compete Agreements Even for Low-Wage Workers, Balt. Sun (July 7, 2017, 4:00 PM).
In September 2018, NYAG Barbara Underwood, together with Illinois Attorney General Lisa Madigan, reached a settlement with WeWork wherein the co-working company agreed to completely eliminate or curtail overly broad non-competes (i.e., slash both the duration and scope) for all but 100 of its almost 3,300 employees. WeWork Settlement, supra. Prior to the settlement, WeWork required all employees, even cleaning staff and receptionists, to sign strict non-competes as an employment condition. Id. The WeWork settlement comes after other companies have agreed with the NYAG to eliminate non-competes for certain lower-wage employees: Jimmy John's, a sandwich chain, eliminated non-competes for sandwich makers; Law360 eliminated non‑competes for editorial employees; and ESMI, a medical information services company, eliminated non-competes for phlebotomists. Underwood, supra at 3.
Even if Melissa was held to some form of non-compete, the terms of her non-compete may be overly broad. What New York courts consider to be reasonable in time and geographic scope varies, and often, both terms are considered together in this highly fact-sensitive inquiry. On a number of occasions, agreements lasting six months or less were deemed reasonable. See, e.g., Lumex v. Highsmith, 919 F. Supp. 624 (E.D.N.Y. 1996); Ticor Title Ins. Co. v. Cohen, 173 F.3d 63, 70 (2d Cir. 1999); Natsource v. Paribello, 151 F. Supp. 2d 465, 470-71 (S.D.N.Y. 2001); Maltby v. Harlow Meyer Savage, 633 N.Y.S.2d 926, 930 (Sup. Ct. 1995). Geographically, courts have discussed instances where a scope amounting to a worldwide prohibition would be reasonable as workers can "'telecommute' to their jobs from anywhere in the world," GFI Brokers v. Santana, Nos. 06 Civ. 3988, 06 Civ. 4611, 2008 U.S. Dist. LEXIS 59219, at *24 (S.D.N.Y. Aug. 6, 2008), but have also rejected similar worldwide restrictions for employees providing purely local services (e.g., fitness instructors) as overbroad. Pure Power Boot Camp v. Warrior Fitness Boot Camp, 813 F. Supp. 2d 489, 507 (S.D.N.Y. 2011). A judge would certainly be hard-pressed to rule that an agreement like Melissa's, prohibiting her from working at any similar businesses across the country for three years after leaving the firm, is reasonable, especially given her low-level position.
The overly broad application of non-competes to low-wage employees has caused the NYAG to propose legislation banning non-competes for employees earning below $75,000 per year. Assemb. B. A7864A, 2017-2018 Legislative Session (N.Y. May 17, 2017); S.B. S6554, 2017-2018 Legislative Session (N.Y. June 2, 2017). Similar legislation to amend the New York City administrative code is under consideration. Int. No. 1663-2017, 2017 Session (N.Y.C. Council July 20, 2017). Currently, though, no New York statute concerning the general enforceability of non-competes exists. There are, however, statutes governing the enforceability of non-competes within specific industries, like broadcasting, where such agreements are prohibited. N.Y. Lab. Law §202-k (Consol. 2018). Similarly, as set forth by the New York Rules of Professional Conduct, with minor exceptions, attorneys may not enter into agreements restricting the right to practice after termination of an employment, partnership, or other similar relationship. N.Y. Comp. Codes R. & Regs. tit. 22, §1200.0 (2018). Within the financial sector, FINRA rules do not outright prohibit non-competes, but members have a limited ability to restrict the customer right to choose with whom they desire to conduct business. See, e.g., FINRA Rule 2140. This means while former employees may not be able to solicit certain clients, clients may be able to solicit those former employees. First Empire Sec. v. Miele, 851 N.Y.S.2d 57 (N.Y. Sup. Ct. 2007).
New York is not alone. Across the country, lawmakers and enforcers have been cracking down on non-competes. Illinois, for example, deems non-compete agreements with low-wage workers to be illegal and void, 820 Ill. Comp. Stat. 90 (2018), and prohibits non-competes for certain subsets of employees, such as broadcasters, 820 Ill. Comp. Stat. 17 (2018). Massachusetts statutes prohibit non-competes for social workers, Mass. Gen. Laws ch. 112, §135C (2018), physicians, §12X, nurses, §74D, psychologists, §129B, and broadcasters, ch. 149, §186. Massachusetts also recently enacted a law requiring employers to pay former employees bound to non-competes during the period in which they cannot work. Mass. Gen. Laws ch. 149, §24L. Many other states have proposed legislation that, if enacted, would reduce non-compete enforceability. Kevin Burns & Brian Ellixson, The Latest on State-Level Noncompete Reform, Law360 (June 11, 2018).
Even if Melissa was not a low-wage employee and her non-compete was reasonable in scope, the firm would face yet another hurdle in attempting to enforce her agreement: she was terminated without cause. New York courts have held that, when fired without cause, a non-compete is unenforceable; there must be a "continued willingness to employ the party covenanting not to compete." Buchanan Capital Mkts. v. DeLucca, 41 N.Y.S.3d 229, 230 (App. Div. 2016) (quoting Post v. Merrill Lynch, Pierce, Fenner & Smith, 397 N.E.2d 358, 360-61 (1979)). The court may find that enforcing a non-compete against Melissa, who has been fired without cause, "would be 'unconscionable' because it would destroy the mutuality of obligation on which a covenant not to compete is based." Arakelian v. Omnicare, 735 F. Supp. 2d 22, 41 (S.D.N.Y. 2010) (quoting Morris v. Schroder Capital Mgmt. Int'l, 445 F.3d 525, 529-30 (2d Cir. 2006)).
But what if Melissa was offered a severance package, receipt of which was conditioned on the company's ability to enforce her otherwise unenforceable non-compete agreement? A New York court recently ruled that even if an employee is fired without cause, a non‑compete may be enforceable when the employee accepts additional severance benefits she is not entitled to in exchange for being bound to the non-compete agreement. See U.S. Sec. Assoc. v. Cresante, 2016 N.Y. Misc. LEXIS 3662 (2016). In other words, stopping Melissa from competing comes with a price tag.
The landscape of non-competes is shifting. These agreements are becoming harder to enforce against low-wage employees, at least without being substantially curtailed. It remains to be seen whether a complete ban on non-competes for certain employees in New York will become the law of the land.
Eve I. Klein is chair of Duane Morris' employment, labor, benefits and immigration practice group and serves as the firm's employment counsel. Katelynn Gray, an associate at the firm, practices in the area of employment law and labor relations. Rebecca S. Ruffer, a law clerk at the firm, assisted with the preparation of this article.
Reprinted with permission from New York Law Journal, © ALM Media Properties LLC. All rights reserved.