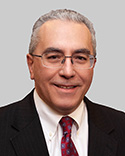 Thomas Servodidio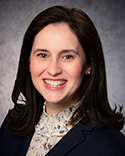 Kathryn Brown
Imagine you are a hiring manager eager to fill a critical vacancy. After poring over dozens of applications, a candidate emerges like a diamond in the rough. Not only does the candidate have a stellar work record, the candidate can start immediately. Only one more step before you can welcome your newest hire: the background check. To your surprise, the background check reveals a criminal conviction. Will this derail your hiring plan and if so, at what cost?
Employers today must balance the risks that come with learning more information about a candidate with the risks of not learning information that may provide a critical window into the candidate's suitability for hire. With the rise of litigation and legislation targeting bias in hiring practices, employers are increasingly confronted with difficult decisions about whether and how to conduct background checks.
The Rise of Claims Alleging Bias in Hiring Screening
As statistics of the U.S. Equal Employment Opportunity Commission confirm, in recent years, there has been a rise of administrative charges alleging violations of anti-discrimination laws based on hiring decisions.[1]
For example, in May 2017, an organization that provides re-entry services to ex-offenders filed a charge with the EEOC, accusing a major national retailer of classwide bias against the hiring of Latino, African-American and male applicants based on their criminal conviction records. The charge alleges that the retailer denied employment to a Latino applicant who disclosed a 2001 conviction without conducting an individualized inquiry into the candidate's previous work experience and ability to perform the job sought. The charge alleges that the retailer does not conduct individualized assessments of applicants' conviction records. The charge advances two primary theories of violation of Title VII of the Civil Rights Act of 1964: (1) disparate treatment discrimination, and (2) disparate impact discrimination.
A disparate treatment claim alleges that an employer has intentionally discriminated based on an individual's protected status. A "pattern or practice" theory of disparate treatment alleges that an employer has committed systematic violations of Title VII through enforcement of a discriminatory policy. For example, an individual may allege that an employer has a discriminatory policy of hiring applicants with felony convictions only if they are Caucasian. To defend such an allegation, employers must show a nondiscriminatory explanation for the racial disparity in hiring applicants with felony conviction records.
A disparate impact claim focuses not on discriminatory intent, but rather alleges that a neutral employment policy has a disproportionately adverse effect on members of a protected class. An individual may contend that an employer's neutral policy to exclude applicants with felony drug convictions has a disproportionate adverse effect on members of a protected class. An employer may defend such a claim by showing that the policy is job-related and consistent with business necessity. However, the individual may prevail in such a claim by showing that a less discriminatory alternative exists to achieve the employer's business goals.
Allegations of hiring bias in violation of anti-discrimination laws may expose an employer to significant monetary liability. Such claims may lend themselves to class action treatment because they tend to target policies and practices that apply to numerous candidates. Allegations of hiring bias also may have negative ripple effects on the employer's business, including by becoming the subject of negative publicity that may cause promising candidates to reconsider whether to apply for a position at the employer.
The EEOC charge described above is just one instance of a larger trend of scrutiny toward standard hiring practices due to their alleged discriminatory consequences. For example, the Massachusetts and New York City legislatures and the City of Philadelphia Council recently enacted laws that restrict inquiries into a candidate's salary history as a data point for setting the pay rate or salary offered to a candidate. The assumption behind these laws is that prior pay rates or salary history may have been "tainted" by gender or other bias. Like the "ban the box" movement, this new wave of laws restricting salary history inquiries aims to disrupt common hiring protocols that purportedly cause wage inequities to become entrenched.
Criminal Record Checks as Hiring Essential
Many employers consider criminal record checks to be essential to their hiring process. Some employers conduct these checks because they are required to do so by law. Federal and state laws mandate the disqualification of applicants with certain conviction records in particular industries — such as those in the health care, banking or childcare industries — or for particular positions.
Yet, even employers with no legal obligation to conduct criminal background checks may do so to serve important business goals. For example, retailers may screen out applicants with theft convictions as a means of reducing the risk of inventory shrinkage.
Other employers conduct criminal background checks because they believe it makes them attractive to clients or business partners who conduct similar checks on their own employees. These employers may view their vetting of new hires as a means of sending a broader message about the care with which they conduct business.
Employers may also use criminal background checks to reduce the risk of workplace violence incidents or related lawsuits. In the event that one co-worker injures another, employers may need to defend a claim of negligent hiring or similar claims. In negligent hiring suits, courts examine whether the employer knew or should have known something about an employee's past that would have caused a reasonable employer not to hire him or her. In these cases, if an employer can show that it conducted a criminal background check, and that nothing in the background check report disclosed a prior conviction or other information of concern, the background check may help shield an employer from liability.
Criminal Record Checks as Barrier to Re-Entry
Some employers view criminal background checks as a barrier to re-entry for ex-offenders seeking to support themselves and their families through steady employment. Further, commentators suggest that the use of criminal background screens is particularly harmful for the employment prospects of male candidates and those of racial and ethnic minorities. These commentators posit that the overrepresentation of African-American and Hispanic men in the criminal justice system, combined with the prevalent use of criminal background checks in hiring screens, may disproportionately hurt applicants in those groups.[2]
"Ban the box" laws have earned mixed reviews from those examining whether such laws enhance job opportunities for ex-offenders.[3] A 2017 study indicates that "ban the box" policies aimed at the public sector increase the odds of public sector employment for those with convictions by close to 40 percent.[4] Critics of "ban the box" laws suggest that they simply delay consideration of conviction records to a later point in the hiring process where the end result — disqualification — is the same.[5] Other studies indicate that employers without access to a candidate's criminal record may use his or her race or ethnic background as a proxy for criminal history, a stark example of an unintended consequence to "ban the box" laws.[6]
Legislative Trend to "Individualize" the Assessment of Criminal Records
Since the "ban the box" movement began in the late 1990s, the discussion has moved beyond the literal "box" — the space on a job application that asks about a criminal record — to how employers actually use conviction records that are obtained later in the hiring process.
More and more jurisdictions have enacted laws to regulate how and when employers may use criminal record information to make employment decisions. Although these laws vary in key respects, they share an aim to promote the individualized assessment of criminal records; hence the "fair chance" name tied to many of these laws. These laws generally prohibit employers from automatically disqualifying applicants with convictions and require them to consider specific factors before making an adverse employment decision based on a conviction record, including the well-known "Green factors" of (1) the nature and gravity of the offense; (2) the time that has passed since the offense; and (3) and the nature of the job held or sought.[7]
For example, as of March 14, 2016, the City of Philadelphia requires employers to consider factors, including the applicant's employment history before and after the offense, any incarceration period, character or employment references, and any evidence of rehabilitation since the conviction.[8] Similarly, a Vermont law that takes effect on July 1, 2017, will require employers who use criminal record screens to give applicants an opportunity to explain the circumstances surrounding their criminal records, including post-conviction rehabilitation.[9] Also, a bill is pending in the Alabama state legislature that would require employers to consider factors, including whether the circumstances underlying the applicant's criminal conviction will recur in the position the applicant seeks.[10]
Recommendations for Conducting Criminal Record Checks
In light of the legislative focus on "individualizing" the assessment of criminal conviction records, employers may want to update their hiring protocols to take into account individual factors, even if they are not located in jurisdictions that formally require them to do so. Further, careful documentation of the individualized assessment is critical to defending against allegations that the employer disqualified a candidate automatically due to the conviction or based on the candidate's protected status.
Employers may also consider limiting their review of candidates' criminal records by position and by date of conviction. For example, a travel agency hiring a tour bus driver may decide to check candidates' criminal records only for recent driving-related convictions, such as reckless driving. To the extent an employer uses the job duties and responsibilities of a position as a basis for conducting background checks, the job description for the position should reflect those duties and responsibilities.
Given that many employers use third-party consumer reporting agencies (CRAs) to conduct criminal background checks on their behalf, it is important to take steps to ensure that the CRA is aware of the rapidly changing landscape of laws relating to background checks. Further, employers should be vigilant to how a CRA reports a particular conviction on a background check. Depending on the court and jurisdiction where the conviction originated, terminology to describe the disposition of the offense on the report, such as "dismissal," can have different meanings. Likewise, an offense that is a "misdemeanor" in one jurisdiction may be a "summary" offense in another jurisdiction. These nuances should inform how an employer considers a particular conviction record.
Employers should also keep in mind that background checks are an imperfect tool for vetting a candidate's suitability for hire. For example, a background check report may contain inaccuracies, such as listing a conviction associated with an individual of a similar name, or omitting a candidate's prior conviction due to a clerical error.
Hiring protocols should also include training of hiring managers and other personnel involved in the onboarding process on the nuances of the background check process. This training should address not just the nuts and bolts of what information may be considered and when, but should also discuss potential implicit bias.
Implicit bias, meaning unconscious prejudices and attitudes stemming from cultural or other factors, may come into play in evaluating a conviction record. In the context of background checks, hiring managers implicitly may view a candidate with a conviction associated with "white collar" crime (such as embezzlement) as less concerning than a candidate with a felony conviction associated with drug possession. Identifying how implicit bias may play into hiring decisions may serve an employer's larger goals for diversity and inclusion in their workforce.
Employers may also want to consider the subtle messages they send to applicants by conducting criminal record screens. An employer's practice of conducting criminal background checks may dissuade valuable candidates from applying if they perceive that their criminal record will guarantee their nonselection.
Given the potential legal risks associated with criminal record checks, employers who conduct such checks should be able to answer the following questions: How is an applicant's criminal conviction relevant to the position sought, and how will you conduct that assessment? In light of the legal and business challenges associated with conducting criminal background checks, employers may want to consult with legal counsel to help them make informed decisions that serve their immediate hiring objectives and their long-term strategic goals.
Notes
[1] EEOC, "Bases by Issue (Charges filed with EEOC) Fiscal Year 2010 - FY 2016," https://www1.eeoc.gov//eeoc/statistics/enforcement/bases_by_issue.cfm?renderforprint=1.
[2] "Criminal Justice Facts," The Sentencing Project and Christina Stacy & Mychal Cohen, "Ban the Box and Racial Discrimination: A Review of the Evidence and Policy Recommendations," Urban Institute (February 2017).
[3] Maurice Emsellem & Beth Avery, Nat'l Emp't Law Project, "Racial Profiling in Hiring: A Critique of New "Ban the Box" Studies," (August 2016).
[4] Terry-Ann Craigie, "Ban the Box, Convictions, and Public Sector Employment" (Jan. 27, 2017), SSRN.
[5] Juanita Duggan, Opinion, "Ban the Box Ignores Employers' Legitimate Concerns," N.Y. Times (April 13, 2016).
[6] Amanda Agan & Sonja Starr, "Ban the Box, Criminal Records and Statistical Discrimination: A Field Experiment," Univ. of Mich. Law & Econ. Research Paper, No. 16-012 (June 14, 2016).
[7] Green v. Missouri Pacific Railroad, 549 F.2d 1158 (8th Cir. 1977).
[8] Philadelphia, Pennsylvania, Code ch. 9-3504(2).
[9] H. 261, Reg. Sess. (Vt. 2016).
[10] S.B. 200, Reg. Sess. (Ala. 2017).
Thomas G. Servodidio is chairman of Duane Morris LLP's employment, labor, benefits and immigration practice group in Philadelphia. He also serves on the firm's Executive Committee and represents corporate clients and senior executives in all aspects of complex employment law and management labor relations.
Kathryn R. Brown is an associate in Duane Morris' employment, labor, benefits and immigration practice group in Philadelphia.
Reprinted with permission of Law360.