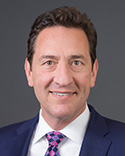 One legacy of the Obama administration that the higher-education sector expected not to survive is the "borrower defense to repayment" regulation, published in October 2016 by the Department of Education. However, unless the Department or Congress intervenes, the rule becomes fully effective on July 1. This far-reaching regulation will significantly affect all types of colleges. Given its draconian implications, colleges and universities should begin the steps necessary to comply with the rule's self-executing provisions or — more important — to prepare for its impact.
The rule — which applies to all of higher education, not just for-profit colleges — provides new processes and establishes a federal standard that allows the department to forgive federal student loans based on: 1) a "substantial misrepresentation"; 2) a breach of contract (i.e., in enrollment agreements, catalogs, etc.); or 3) a contested judgment against the college. It also expands the scope of "substantial misrepresentation" to include omissions of fact, making it much easier for students and even graduates to claim that they were misled by their college and should therefore have some or all of their loans forgiven. The rule also permits the department to charge back to the college the student loans it has forgiven.
Colleges that have not carefully reviewed their advertising and promotional materials, including those disseminated by third-party marketing, can expect to be subject to loan-forgiveness claims by students and even graduates for decades to come, given the generous statute of limitations under the new rules. The Education Department, in announcing the final rule, stated that "there are no statutes of limitation" for claims by borrowers who still owe loan balances or who seek relief based on contested judgments, and that the limitation period is six years for misrepresentation or breach of contract claims to recover payments that have already been made on loans given on or after July 1, 2017.
This could be a multibillion-dollar proposition, with the department estimating that unreimbursed borrower-defense claims alone could cost the U.S. Treasury as much as $2.1 billion annually.
The rule also adds new financial responsibility "triggers" for all non-public institutions, each of which requires the posting of a letter of credit (usually based on 10 percent of the college's prior Title IV student financial-aid receipts) or other financial protections. So-called automatic triggers generally require an institution to recalculate its composite score, which is a ratio used by the department to measure the fundamentals of an institution's financial health, to include the projected liability related to the triggering event, and to suffer any consequences of the recalculated composite score.
Automatic triggers include settlements, debts, judgments, federal or state enforcement actions, asserted but not adjudicated claims in lawsuits, and certain accreditor actions. Discretionary triggers — such as significant fluctuations in Title IV funds, state licensing or accreditor citations, failure to pass a financial stress test, high annual dropout rates, probation, or show cause from an accreditor, and a breach of loan agreement with the college's major lender — give the department discretion to determine if a letter of credit or other financial protection is required.
With regard to student claims, the rule bars reliance on predispute arbitration agreements and class-action waivers obtained by colleges either before or after July 1. By July 1, for existing agreements with students that contain prohibited arbitration and class-action provisions, colleges must either amend the agreements to remove these provisions or notify students that these provisions will no longer be enforced and that the student has a right to sue the college or join a class action against the college. There is no limit on how far back institutions must go to amend agreements or provide these notices.
If your college hasn't already prepared for the borrower-defense rule, now is the time to do so — and the time is short. Here are the steps I suggest:
Audit all advertising and promotional materials. The expanded definition of "material misrepresentation"— and the severe financial consequences to the institution if the rule is violated — requires an extensive review of all promotional materials for potential misrepresentation. This includes the college's website, catalogs, invitations, billboards, enrollment agreements, and advertising on or through radio, television, video, print media, social media or the internet done by or on behalf of the school. All third-party servicer and vendor advertising and promotions are covered by the rule.
Review institutional history for any triggers. The college must do a detailed review to determine whether any of the mandatory or discretionary triggers have already occurred so that they can be reported to the department, as required by the rules, within 10 days of July 1.
Review all existing agreements for arbitration agreements and class-action waivers. By July 1, all enrollment and other student agreements (catalogs, grievance procedures, etc.) must be revised to remove any predispute mandatory arbitration provisions or class-action waivers. Further, institutions that incorporated a predispute arbitration agreement or predispute agreement addressing class-action waivers in any agreements prior to July 1 must revise the agreements or provide notices explaining the right to file a lawsuit or be a member of a class action against the institution.
Review and re-evaluate your financial assumptions. Given that you may be forced to retroactively recalculate your composite score to include claims against your college, you should plan, if possible, to have flexibility in your composite score to absorb such potential claims.
Revisit current banking and letter-of-credit agreements. Institutions should re-examine existing credit facilities to confront the possibility that one or more letters of credit may need to be posted and to determine whether measures can be taken to improve your composite score.
Review liability insurance policies. Review your insurance limits, coverages, and exclusions as they pertain to potential claims against the college that might become triggers. Insurance that will cover the debts and liabilities that could arise from a triggering event or condition can be used by the college to establish that a letter of credit or other financial protection is not necessary.
Many nonprofit institutions are unaware of the borrower-defense rule, think that it doesn't apply to them, or hope that it won't be applied to them. Most for-profit schools hope that either Congress or the Trump administration will repeal the rule. But as July 1 approaches, it's worth remembering the oft-quoted adage: Hope is not a strategy.
Anthony J. Guida Jr. is a lawyer who focuses his practice on issues relating to higher education.