Brokers and Investment Advisors: In Your Best Interest?
By Stephen M. Honig
August 26, 2019
New England In-House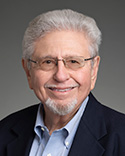 Stephen M. Honig
Tautology: needless repetition of an idea, statement or word. — Merriam-Webster Dictionary
You invest in public securities, sometimes through your investment advisor, sometimes through your stock broker. The legal obligations each historically owed to you were different. Under new SEC regulations, now each may owe you the same level of legal duty — or not.
The path to this unclear result has been bloody, the issues not yet fully resolved. Stay tuned. Below is a summary of the present state of play.
To read the full text of this article by partner Stephen M. Honig, please visit the New England In-House website.