Originally published on HR.BLR.com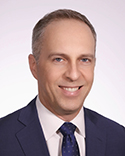 Employee confidentiality during HR investigations is a "no-brainer" best practice – right? Not so fast – a recent decision by a labor board judge threatens to interfere with employers' ability to conduct investigations on a confidential basis, with significant and far-reaching consequences.
The Boeing Company provided a confidentiality notice to employee witnesses in HR investigations, recommending that the employee refrain from discussing the case with others. Boeing used this notice in HR investigations conducted at all of its locations, both union and non-union.
After an employee brought the notice to the attention of the National Labor Relations Board, the NLRB's general counsel filed a complaint with the Board, alleging that the notice violated the National Labor Relations Act (NLRA) because it interfered with employees' statutory right to discuss terms and conditions of their employment with co-workers.
The simple fact that the Board would challenge this policy likely comes as a surprise to many employers, most of whom have long regarded confidentiality as an essential part of a properly conducted human resources investigation. Such investigations involve confidential, sensitive and personal issues. Indeed, the NLRB itself has recognized the importance of confidentiality in HR investigations. See, e.g., IBM Corp., 341 NLRB 1288, 1293 (2004)
There are numerous sound business reasons for asking employees to maintain the confidentiality of investigations. These include protecting the reputation of the employee under investigation, avoiding leaks that would compromise the investigation, and ensuring that witnesses are not at a heightened risk of retaliation, even with a robust anti-retaliation policy in place.
Notwithstanding these sound reasons, an NLRB administrative law judge ("ALJ") held that Boeing's confidentiality notice violated the Act because it "would have a reasonable tendency to chill employees from exercising their statutory rights." The Boeing Company, 19-CA-089374, 2013 NLRB LEXIS 537 (July 26, 2013).
The potential ramifications of this decision are significant. The NLRA applies to non-union employers and employees. In recent years, the NLRB has been aggressively expanding its enforcement of the Act – and in particular employees' "Section 7" rights to engage in protected, concerted activity – to non-union settings.
The Boeing decision was not issued by the Board itself, and therefore is not considered binding precedent. However, in light of the Board's current composition and recent employee-friendly decisions, it seems likely that the Board will affirm the ALJ's decision and hold that recommending employee confidentiality regarding HR investigations violates the NLRA.
What should employers do? As a starting point, they should promptly review their policies and rules regarding employee confidentiality, in HR investigations and other contexts. Generally, the Board will find unlawful policies and rules that (1) are ambiguous as to whether they apply to Section 7 activity and (2) contain no limiting language that would clarify to employees that that they do not restrict Section 7 rights, because they reasonably would be construed by employees as prohibiting them from engaging in Section 7 activity, such as discussing terms and conditions of employment.
Although the Board has long held that prohibiting employees from discussing terms and conditions of employment such as wages violates the Act, the Boeing decision continues a trend of expanding this prohibition into areas previously considered well within the rights of employers to regulate – like employee confidentiality in sensitive HR investigations. Given the fluid state of the law in this area, it is essential that any such review involve employment counsel for advice regarding legal compliance.
Christopher Durham is an associate at Duane Morris LLP in Philadelphia. He practices in the area of labor and employment law.
Reprinted by permission.