Originally published on HR.BLR.com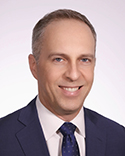 An employee sleeps on the job, then insists his employer is obligated to wake him up. The employer terminates the employee; the employee sues. Open and shut case, right? Not so fast.
Sidney Riddle was a manufacturing engineer for Hubbell Lighting, Inc. In July 2010, Riddle was diagnosed with fibromyalgia, a medical condition that disrupted his sleep patterns and made him tired at work. He even fell asleep once or twice at his workstation.
Riddle requested Family and Medical Leave Act (FMLA) leave from Hubbell, and it was approved. The leave allowed him to call out of work any day he felt he was too tired to work, or notify his supervisor of any flare-ups of sleep deprivation which occurred after arriving at work, and he could return home.
Riddle told his supervisor that he could perform his duties if Hubbell accommodated him by waking him up when he fell asleep. The next day, without notifying his supervisor of a flare-up of sleep deprivation, Riddle fell asleep at work. Hubbell terminated his employment as a result.
Riddle filed a lawsuit in federal court claiming that Hubbell failed to accommodate his disability, violating the Americans with Disabilities Act (ADA). To prove a failure-to-accommodate claim, a plaintiff must demonstrate that he is disabled, that his employer knows about his disability, that he could perform the essential functions of his job with reasonable accommodation, and that his employer refused to make such an accommodation.
Riddle claimed he could satisfactorily perform his job if Hubbell would wake him when he fell asleep, and that Hubbell's refusal to accommodate him in this way – despite the company's other accommodations – violated the ADA.
Shockingly, in its July 19 opinion in Riddle v. Hubbell Lighting, Inc., No. 12-0488, 2013 U.S. Dist. LEXIS 101370 (W.D. Va. July 19, 2013), the court held that it was possible that Riddle was "qualified" – that he could perform the essential functions of his job if his employer would wake him up when he fell asleep. The court refused to grant Hubbell's motion to dismiss Riddle's ADA claim, and permitted the case to move forward.
What can employers learn from this "unbelievable" ruling? Although it is unclear whether Hubbell could have done anything differently to secure dismissal of Riddle's claim, employers handling employee accommodation requests should remember, among other things:
The accommodation process is interactive – employers should maintain a dialogue with employees who request or demonstrate a need for an accommodation, and should not dismiss accommodation requests "out of hand."
Evaluation of potential accommodations for employees with disabilities, and communications with the employee regarding potential accommodations, should be carefully documented. This allows the employer to demonstrate that it engaged in the interactive process in good faith, weighing the reasonableness of the accommodation in light of the employer's business needs and the requirements of the position.
Although an accommodation may appear novel or far-fetched, it may still be required by the ADA or state law. While few may agree that waking up a sleeping employee is a reasonable accommodation, the law is constantly changing, and courts have found a wide range of accommodations to be reasonable and therefore legally required.
To navigate the often tricky accommodation waters, employers must consult with employment counsel early in the accommodation process, and certainly before denying an employee's disability accommodation request – however outrageous it may sound.
Christopher Durham is an associate at Duane Morris LLP in Philadelphia. He practices in the area of labor and employment law.
Reprinted by permission.