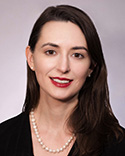 In recent months, reports of asbestos-contaminated cosmetics[1] have illustrated the enduring challenges of manufacturing and marketing cosmetics as safe for consumers, particularly teens, children and expectant mothers. This is especially true where still-developing science, emotion and rapidly disseminated information (and misinformation) all play critical roles in shaping public perception, even influencing jury outcomes.
This article explores the potential legal challenges for supply chain participants arising from contaminated cosmetics, as well as significant proposals to change the way the U.S. Food and Drug Administration regulates cosmetic safety.
The Relationship Between Talc and Asbestos
Talc, also known as talcum or magnesium silicate, is a naturally occurring silicate mineral mined from underground deposits.[2] Because talc is the softest mineral known to man, it has been used in cosmetics manufacturing for centuries.[3]
In its natural form, talc can form together with asbestos, another naturally occurring silicate mineral, but one that is a carcinogen.[4] The FDA has acknowledged the potential for cross-contamination of talc with asbestos, and advised supply chain participants to take caution in selecting mining sites and to purify talc to prevent asbestos contamination in cosmetic products.[5]
Contamination Is a Growing Concern
On March 5, 2019, the FDA advised consumers not to use certain cosmetics sold by Claire's Stores Inc. and Justice, retailers that market to young women and tweens, due to possible asbestos contamination.[6]
Among the products that tested positive were certain Claire's brand eye shadows, compact powders and contour palettes, all of which contained talc.[7] Although Justice voluntarily recalled its suspect products[8] and Claire's withdrew them from its stores on March 11, 2019, Claire's did not recall its products.[9]
The FDA's announcement came a little less than a year after a St. Louis jury ordered Johnson & Johnson, the manufacturer of Johnson's Baby Powder, to pay $4.69 billion — the sixth-largest product-defect verdict in U.S. history — to plaintiffs who claimed that the company's talcum products caused them to develop ovarian cancer.[10] Johnson & Johnson has vigorously defended itself, citing "studies of tens of thousands of women and thousands of men" establishing that talc products do not cause cancer or asbestos-related disease.[11]
To date, over 14,000 plaintiffs have initiated lawsuits against manufacturers and suppliers of talc products, alleging that they caused ovarian cancer, particularly when applied by women to the genital region, or when contaminated with asbestos, caused mesothelioma, a rare cancer of the lining of internal organs associated with asbestos exposure.[12]
The FDA's Authority Over Cosmetic Safety
Despite the growing awareness of potential risks posed by potentially contaminated cosmetics to consumers as well as supply chain participants, the FDA has limited authority under the current regulatory framework. The Federal Food, Drug and Cosmetics Act authorizes the FDA to regulate and ensure the safety of cosmetics, broadly defined to include perfumes, body powders, eye and facial makeup, cleaning shampoos and deodorants.
Under the act, cosmetic products and ingredients, with the exception of color additives, must be safe when consumers use them according to product labeling or customary use, and must not be misbranded or adulterated. Companies and individuals who manufacture or market cosmetics are legally responsible for making sure their products are safe for use and free of harmful adulterants.
Although the FDA monitors the safety of cosmetics and can take action against misbranded or adulterated cosmetics, the act does not require cosmetics to obtain FDA approval before they go on the market. Nor are manufacturers required to report adverse events or register products with the FDA. Rather, the FDA must rely on voluntarily submitted adverse event reports from consumers and/or manufacturers to learn which products may pose safety risks — a daunting task, given the growing size and global scope of the cosmetics industry.
The FDA also lacks the authority to force a company to recall allegedly contaminated products, even after scientific testing reveals possible contamination. Instead, the FDA relies on public safety alerts and industry self-policing to remove allegedly contaminated products from the market.
The cosmetics industry does self-regulate against potential asbestos contamination. In 1976, the Cosmetic, Toiletry and Fragrance Association, the trade association representing the cosmetic and personal care products industry, and the forerunner to the modern Personal Care Products Council, issued voluntary guidelines stating that all talc used in cosmetic products in the United States should be free from detectable amounts of asbestos according to their standards.[13]
Potential Liability for Asbestos-Contaminated Cosmetics
As illustrated by recent verdicts and FDA pronouncements, which have garnered significant media attention, there are risks associated with manufacturing cosmetics that potentially could be contaminated with asbestos.
Since March 2019 alone, jurors in state courts in California and New York have awarded over $50 million in damages to plaintiffs in cases based on alleged talc contamination, claiming that defendant manufacturers knew about potential asbestos-contamination, but failed to warn consumers.[14]
Several of these awards have been overturned on appeal, and criticized as excessive or lacking basis, while other appeals are still pending. Conversely, several juries in California, New Jersey and most recently, South Carolina, concluded that the talc products were not contaminated and not responsible for causing plaintiffs' cancer.[15]
Given the scope of these trials, many of which are ongoing, it is premature to provide a complete assessment of what they mean for supply chain participants. However, some key issues have emerged, of which supply chain members should be aware.
Causation and Credibility Issues Will Continue to Dominate
Significant questions remain as to whether plaintiffs can establish causation through credible scientific evidence, and if so, which entity bears responsibility.
On Oct. 20, 2017, Los Angeles Superior Court Judge Maren Nelson set aside a $472 million verdict in favor of a plaintiff who alleged that talc products caused her ovarian cancer.[16] Although the jury found that the defendants failed to warn about the safety risks of its products, Nelson granted their motions for judgment notwithstanding a verdict.[17]
Nelson concluded that "the Court is of the firm conclusion that the evidence of specific causation is not sufficient to support the verdict" because the plaintiffs' counsel failed to show that "talc 'more probably than not' causes cancer."[18] Nelson found that at best, the plaintiff demonstrated merely "an ongoing debate in the scientific and medical community about whether talc more probably than not causes ovarian cancer and thus (gives) rise to a duty to warn," which was insufficient to sustain the jury's imposition of liability.[19]
Additionally, Nelson held that failure-to-warn allegations could not be sustained against the defendant parent company where its wholly owned consumer subsidiary had manufactured and distributed the products at issue since 1967, and documents failed to show that the parent "kept responsibility" for the products.[20]
Significantly, that California decision did not involve allegations of asbestos contamination — rather, the plaintiff alleged that her decades of cosmetic talc use caused cancer — a link that even the FDA disputes.[21] However, even where plaintiffs have alleged that asbestos-contaminated talc caused cancer, questions remain as to whether a plaintiff can demonstrate that he or she was exposed to asbestos via the defendant's product. For example:
In one recent New Jersey case, a jury unanimously cleared a manufacturer of liability after only a half-hour of deliberations, concluding that its talc products did not contain asbestos.[22]
In another California state court case, the jury rejected liability where the plaintiff's mesothelioma could have been caused by his exposure to asbestos while working on construction jobs rather than contaminated talc.[23]
On May 21, 2019, in South Carolina, jurors unanimously rejected claims that a defendant's talc products contained asbestos or caused the plaintiff's peritoneal mesothelioma.[24] During the weeklong trial, the jury heard critical testimony regarding the viability of testing methods employed by the plaintiff's expert witness, and whether the plaintiff's samples were randomly collected or provided by the plaintiff's attorneys.[25]
The jury also heard critical testimony regarding the expert's "concentration method" for testing talc for asbestos contamination, which identified asbestos contamination in contradiction of studies by universities, independent testing labs and the FDA.[26]
Courts Will Crack Down on Forum-Shopping by Nonresident Plaintiffs
Additionally, significant questions remain as to whether courts will allow nonresident plaintiffs to bring claims in what they perceive to be sympathetic fora.
To date, jurors in Missouri and California state courts have awarded in excess of $5.4 billion to plaintiffs alleging talc-related claims. Many of the lawsuits have been brought in state courts in Missouri, California and New Jersey.
In 2017, a Missouri appellate court threw out a $72 million verdict by a jury in February 2016 to the family of a deceased Alabama woman, after ruling that Missouri did not have jurisdiction to hear claims by an Alabama resident plaintiff.[27]
In reversing the jury's verdict, the Missouri appellate court relied on the U.S. Supreme Court's 2017 decision in Bristol-Myers Squibb v. Superior Court, which held that state courts lacked personal jurisdiction over a nonresident defendant doing business in the forum state with respect to the claims brought by nonresident members of a nationwide class who did not suffer their alleged injury in the forum state.[28] The court concluded that the case should have been heard in Alabama, where the plaintiff resided and injured, rather than Missouri, where the case was joined.[29]
Even assuming jurisdiction is proper, there are also significant questions about whether nonresident claims could be joined in order to proceed in a specific venue. In February 2019, the Missouri Supreme Court granted the defendant manufacturer's motion to sever and transfer certain nonresident talc claims out of St. Louis Circuit Court — the same venue where jurors awarded plaintiffs a $4.69 billion verdict the previous year.[30]
Although the decedent had been injured in St. Louis County, the plaintiff's husband sought to litigate in St. Louis Circuit Court, alongside other plaintiffs who had been injured in St. Louis.[31] However, the Missouri Supreme Court held that permissive joinder of separate claims could not extend to a county when, absent joinder, venue in that county would not be proper for each claim.[32]
Litigants' Woes May Go Beyond Products Liability Claims
Finally, the onslaught of talc-related litigation illustrates potential risks to supply chain members — particularly publicly traded members — from nonconsumer plaintiffs far beyond the products liability context, or attempting to sidestep obstacles posed by products liability claims.
These risks can include claims brought by a supply chain member's shareholders for alleged misstatements and/or omissions of material facts regarding the potential for asbestos contamination[33] or breach of fiduciary duties.[34]
These risks can also extend beyond product manufacturers, and entangle suppliers of potentially contaminated talc.[35] For example, Imerys Talc America, the U.S.-based unit of Paris-based mining giant Imerys SA and a major supplier of talc, sought Chapter 11 bankruptcy protection in Delaware bankruptcy court on Feb. 13, 2019, citing the nearly 15,000 talc claims pending faced in U.S. courts.[36] The bankruptcy proceedings are currently pending.[37]
Legislative Response
Since March 2019, government response to the talc lawsuits has been growing. On March 12, 2019, the House Oversight Committee's Subcommittee on Economic and Consumer Policy conducted a meeting and heard witness testimony examining the potential health hazards of talc.[38] Additionally, there are continued calls to strengthen the Food, Drug and Cosmetics Act, including by the outgoing FDA Commissioner Dr. Scott Gottlieb.[39]
On March 7, 2019, Sens. Dianne Feinstein, D-Calif., and Susan Collins, R-Maine, reintroduced their bipartisan Personal Care Products Safety Act, a bill to strengthen the FDA's ability to regulate ingredients commonly used in cosmetics.[40] If passed, the bill would provide the first substantive update to the Federal Food, Drug and Cosmetic Act since its enactment in 1938.
Although the bill does not specifically address asbestos contamination, as proposed, the bill would authorize the FDA to recall cosmetics that the agency determines threaten consumer safety and require labeling of products that include ingredients deemed harmful to children or other vulnerable populations. Sens. Feinstein and Collins first introduced the bill in May 2017 with support from industry participants such as L'Oréal, Estee Lauder and Johnson & Johnson, as well as health and consumer advocates such as the American Academy of Pediatrics and the American Cancer Society.
The bill stalled in committee alongside a competing bill proposed by Sen. Orrin Hatch, R-Utah — the FDA Cosmetic Safety Modernization Act. Significantly, both bills would require mandatory reporting of adverse events by manufacturers and distributors, as well as registration of manufacturing facilities and ingredient level reviews by the FDA.
Conclusions
Supply chain participants should be aware of the risks of supplying and manufacturing products containing potentially contaminated talc, particularly in light of the current litigious climate and substantial jury verdicts. As these cases continue to develop, it is important for supply chain participants to remain abreast of current legal developments and scientific literature regarding contamination at particular sites, as well as the credibility of asbestos testing methods and any potential links between asbestos contamination and cancer.
Supply chain participants should also be mindful of potential legislative or regulatory developments that could impose additional reporting, registration and labeling requirements for products that contain talc.
Kelly A. Bonner is an associate at Duane Morris LLP.
Notes
[1] For purposes of this article, the terms "cosmetics" and "personal care products" will be used interchangeably.
[2] See Industrial Minerals Association, North America, What is Talc?, http://www.ima-na.org/?page=what_is_talc; U.S. Food and Drug Administration, Cosmetic Ingredients: Talc, https://www.fda.gov/cosmetics/cosmetic-ingredients/talc
[3] U.S. Food and Drug Administration, Cosmetic Ingredients: Talc, https://www.fda.gov/cosmetics/cosmetic-ingredients/talc
[4] See id.
[5] See id.
[6] U.S. Food and Drug Administration, FDA Advises Consumers on Claire's Cosmetic Products (March 5, 2019), https://www.fda.gov/cosmetics/cosmetics-recalls-alerts/fda-advises-consumers-claires-cosmetic-products
[7] Id. Although Claire's marketed the products under its own brand, Claire's sources its products from a diversified base of approximately 330 suppliers. See Claire's Stores Inc., Form 10-K, dated April 20, 2018, at 11.
[8] The Justice brand is part of the ascena Retail Group Inc. According to ascena's most recent annual filings with the U.S. Securities and Exchange Commission, ascena's brands source their products through one of three channels — ascena's internal sourcing group (ascena Global Sourcing ("AGS")), third-party buying agents or market vendors. See ascena, Form 10-K, dated Sept. 24, 2018, at 7.
[9] U.S. Food and Drug Administration, Claire's Stores Inc., Announces Voluntary Recall of Three Make-Up Products, March 20, 2019, https://www.fda.gov/safety/recalls-market-withdrawals-safety-alerts/claires-stores-inc-announces-voluntary-recall-three-make-products#recall-announcement
[10] Tiffany Hsu, Johnson & Johnson Told to Pay $4.7 Billion in Baby Powder Lawsuit, New York Times (July 12, 2018), https://www.nytimes.com/2018/07/12/business/johnson-johnson-talcum-powder.html; Tim Bross, Margaret Cronin Fisk and Jef Feeley, J&J's $4.69 Billion Talc Loss Hands Investors a What-Next Moment, Bloomberg (July 12, 2018), https://www.bloomberg.com/news/articles/2018-07-12/j-j-jury-awards-4-14-billion-punitive-damages-over-talc-cancer
[11] See statements by Johnson & Johnson dated Dec. 14 and Dec. 15, 2018, https://www.factsabouttalc.com/assets/pdfs/news/Dec15-2018.pdf, and Dec. 16, 2018, https://www.factsabouttalc.com/assets/pdfs/news/Dec16-2018.pdf
[12] Margaret Cronin Fisk, Jef Feeley, Johnson & Johnson Loses $25 Million Talc Verdict in New York, Bloomberg (May 21, 2019), https://www.bloomberg.com/news/articles/2019-05-21/johnson-johnson-loses-25-million-new-york-talc-verdict
[13] Lisa Girion, Special Report: J&J knew for decades that asbestos lurked in its baby powder, Reuters (Dec. 14, 2018), https://www.reuters.com/article/us-johnson-johnson-cancer-special-report/special-report-jj-knew-for-decades-that-asbestos-lurked-in-its-baby-powder-idUSKBN1OD1RQ
[14] See Leavitt v. Johnson & Johnson, RG17882401, California Superior Court, Alameda County (Oakland) (approximately $29 million verdict); Olson v. Brenntag, 190328/2017, New York Supreme Court (Manhattan) (approximately $25 million verdict).
[15] See, e.g., Ricardo Rimondi et al. v. BASF Catalysts LLC et al., No. L002912-17 (N.J. Super. Ct. 2017); In re Johnson & Johnson Talcum Powder Cases, Nos. JCCP 4872, BC628228, 2017 WL 4780572, at *1 (Cal. Super. Oct. 20, 2017); Blinkinsop v. Albertson Cos. Inc., BC677764 (Ca. Super. Ct.); Beth-Anee F. Johnson et al. v. Johnson & Johnson et al., No. 18-CP-40-01781 (S.C. Ct. Common Pleas, Fifth Judicial Circuit).
[16] See In re Johnson & Johnson Talcum Powder Cases, Nos. JCCP 4872, BC628228, 2017 WL 4780572, at *1 (Cal. Super. Oct. 20, 2017).
[17] See id.
[18] See id. at *19.
[19] See id. at *1.
[20] See id. at *6-7.
[21] U.S. Food and Drug Administration, Cosmetic Ingredients: Talc, https://www.fda.gov/cosmetics/cosmetic-ingredients/talc ("Published scientific literature going back to the 1960s has suggested a possible association between the use of powders containing talc and the incidence of ovarian cancer. However, these studies have not conclusively demonstrated such a link, or if such a link existed, what risk factors might be involved").
[22] See Ricardo Rimondi et al. v. BASF Catalysts LLC et al., No. L002912-17 (N.J. Super. Ct. 2017).
[23] See Blinkinsop v. Albertson Cos. Inc., BC677764 (Ca. Super. Ct.).
[24] See Beth-Anee F. Johnson et al. v. Johnson & Johnson et al., No. 18-CP-40-01781 (S.C. Ct. Common Pleas, Fifth Judicial Circuit).
[25] See Daniel Siegal, J&J Hit With $25M NY Talc Verdict, But Wins Trial in SC, Law360 (May 21, 2019), https://www.law360.com/productliability/articles/1161757
[26] Johnson & Johnson Issues Statement on May 21 Verdict in South Carolina (May 21, 2019), https://www.factsabouttalc.com/assets/pdfs/news/May21-2019-SC.pdf
[27] See Estate of Jacqueline Fox et al v. Johnson & Johnson, et al, 539 S.W.3d 48, 51-52 (Mo. Ct. of App. 2017).
[28] See id.
[29] See id.
[30] See State ex rel. Johnson & Johnson v. Burlinson, 567 S.W.3d 168, 169 (Mo. 2019).
[31] See id. at 170-71.
[32] See id. at 172-73.
[33] See Hall v. Johnson & Johnson et al., No. 3:18-cv-01833-FLW-TJB (D.N.J. Feb. 8, 2018). Johnson & Johnson has moved to dismiss this complaint.
[34] See Hirschfeld v. Beckerle et al., No. 3:18-cv-14796 (D.N.J. Oct. 9, 2018).
[35] Margaret Cronin Fisk, Jef Feeley, Imerys Unit Settles Talc Claims for at Least $5 Million, Bloomberg (June 1, 2018), https://www.bloomberg.com/news/articles/2018-06-01/imerys-unit-said-to-settle-talc-claims-for-at-least-5-million
[36]Jef Feeley, Margaret Cronin Frisk, and Steven Church, Imerys Talc Units File Bankruptcy as Cancer-Suit Risk Soars, Bloomberg (Feb. 13, 2019), https://www.bloomberg.com/news/articles/2019-02-13/imerys-sa-unit-seeks-bankruptcy-protection-over-talc-lawsuits
[37] See In re: Imerys Talc America Inc. et al., No. 1:19-bk-10289 (Del. Bankr. 2019).
[38] See opening statement of Chairman Raja Krishnamoorthi, House Oversight Committee's Subcommittee on Economic and Consumer Policy, Hearing on "Examining the Public Health Risks of Carcinogens in Consumer Products" dated March 12, 2019, https://oversight.house.gov/sites/democrats.oversight.house.gov/files/2019.03.12%20RK%20Opening%20Statement.pdf
[39] See statement from FDA Commissioner Scott Gottlieb, M.D., and Susan Mayne, Ph.D., director of the Center for Food Safety and Applied Nutrition, on tests confirming a 2017 finding of asbestos contamination in certain cosmetic products and new steps that FDA is pursuing to improve cosmetics safety, March 5, 2019, https://www.fda.gov/news-events/press-announcements/statement-fda-commissioner-scott-gottlieb-md-and-susan-mayne-phd-director-center-food-safety-and
[40] See Press Release, Collins, Feinstein Introduce Bill to Strengthen Oversight of Personal Care Products, March 13, 2019, https://www.collins.senate.gov/newsroom/collins-feinstein-introduce-bill-strengthen-oversight-personal-care-products
Reprinted with permission of Law360.