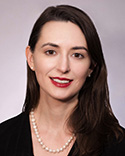 Kelly A. Bonner
On Jan. 30, the U.S. Government Accountability Office issued a report on the threat of counterfeit products to consumers.[1] Among other things, the report highlighted the prevalence of counterfeit cosmetics on popular e-commerce websites such as Amazon.com Inc. and eBay Inc., noting that 13 out of 13 samples purchased from third-party sellers with exceptional approval ratings were fake.[2]

In the age of e-commerce, counterfeit cosmetics present a growing challenge — not only do they pose significant health risks to consumers, but they raise serious legal concerns for brand manufacturers, distributors and retailers.
A Growing Problem
It is no secret that personal care is big business. According to a report commissioned by the Personal Care Products Council and prepared by PricewaterhouseCoopers, the U.S. personal care industry — which encompasses color cosmetics, perfumes, moisturizers, shampoos, hair color and deodorants — was alone responsible for $236.9 billion in gross domestic product in 2013.[3]

As of January 2018, individual spending on personal care products was forecast to grow at an annual compounded rate of four percent between 2018 and 2022.[4] Yet, as cosmetics sales have steadily increased, so too have sales of counterfeit cosmetics.[5]

From 2011 to 2013, global seizures of counterfeit cosmetics jumped 25 percent, according to a report by the Organization for Economic Cooperation and Development.[6] That report also listed personal care among the top five industries at risk for counterfeiting worldwide.[7]

In 2015, U.S. Customs and Border Protection seized more than 2,000 shipments of counterfeit cosmetics, worth an estimated $1.4 billion.[8] This trend has remained steady, with total seizures of personal care products constituting six percent of all counterfeit good seizures by the U.S. Department of Homeland Security in 2017 — worth an estimated $69 million.[9]

The damage caused by counterfeit products is substantial. By misappropriating valuable trademarks, counterfeiters deprive brand owners of the revenue to which they are entitled after years, and billions of dollars, spent on product research and development.[10] Counterfeits also diminish the goodwill associated with trusted brands, by making oftentimes substantially cheaper versions available for purchase from unauthorized dealers via "black" or "gray" markets.[11]

And the potential damage to brand owners is on the rise, commensurate with the growth of e-commerce and the sale and distribution of counterfeit goods on sprawling online marketplace platforms, including auction websites like eBay, online trading boards like Alibaba Group Holdings Ltd. and shopping websites like Amazon.[12] Unfortunately, the fact that many of the counterfeit goods originate overseas means that brands may have little legal recourse to punish counterfeiters.[13]
Potential Health Risks to Consumers
Not only can counterfeit cosmetics tarnish brand reputations and diminish customer loyalty, these products may contain toxic ingredients, exposing consumers to long-term health problems. Counterfeit cosmetics are often manufactured in poor and unhygienic conditions overseas, where unsafe temperatures and dangerous levels of bacteria go unchecked.[14]

The absence of any good manufacturing practices can produce products causing serious skin rashes and eye infections, as well as potentially permanent scarring.[15] Furthermore, according to U.S. Immigration and Customs Enforcement, seized counterfeit cosmetics have been found to contain high levels of toxic and/or banned substances including cyanide, mercury and lead.[16]

In one recent example, CBS News tested fake versions of popular MAC lipsticks and Jaclyn Hill eye shadow palettes, finding that the fake lipsticks exceeded the maximum amount of lead recommended by the U.S. Food and Drug and Administration by 15 times.[17] The Federal Bureau of Investigation has also issued warnings about counterfeit cosmetics containing arsenic, beryllium and cadmium.[18]
Regulatory Landscape
Despite the growing costs of counterfeit cosmetics and very real health risks to consumers, when it comes to cosmetics, the regulatory landscape makes aggressive enforcement challenging.

The Federal Food, Drug and Cosmetic Act of 1938 defines cosmetics as "articles intended to be rubbed, poured, sprinkled or sprayed on, introduced into or otherwise applied to the human body for cleansing, beautifying, promoting attractiveness or altering the appearance."[19] This definition encompasses products as diverse as skin moisturizers, perfumes, lipstick, eye and facial makeup, cleaning shampoos, hair colors and deodorants.[20]

Although the FDA is tasked with regulating the cosmetics and personal care industry, the cosmetics industry remains largely self-policed.[21] With few exceptions, Congress has never required cosmetic manufacturers to obtain premarket approval before selling new products, and there is no regulatory body to evaluate manufacturers' claims about the safety of cosmetics.[22]

Without a legal requirement for the cosmetics industry to collect or report adverse events or even register products, the FDA must rely on voluntarily submitted adverse event reports from consumers and/or manufacturers to learn which products may not be safe. This is a daunting task given the size of the cosmetics industry and the diversity of the products included, as well as the FDA's comparatively limited funding.[23]
Potential Liability for Manufacturers and/or Distributors from Counterfeit Products
Consumers injured by counterfeit products have few options in seeking recourse. Many counterfeiters are located overseas. Even if they could be located, they may not be subject to jurisdiction in the U.S. Nor is the cosmetics industry subject to the kind of regulatory oversight that could provide recourse to injured consumers.

Lacking other options, some consumers may seek to impose liability on personal care brand manufacturers, distributors and retailers with jurisdiction in the U.S. There are no decisions explicitly addressing whether a brand manufacturer, distributor or retailer may be liable when a consumer is injured by a counterfeit cosmetic … yet.

At least a handful of federal courts, however, have addressed the issue of liability for counterfeit or adulterated products in the pharmaceutical and/or medical device contexts.[24] These decisions may open the door to potential liability where brand manufacturers, distributors and retailers are found to have known of "black" or "gray" markets for counterfeit goods, or that the harm to consumers resulting from such counterfeits was foreseeable, and reasonable steps to warn consumers or implement sufficient anti-counterfeiting and authentication measures were not implemented.

One of the earliest and most publicized cases in this area is Elsroth v. Johnson & Johnson et al.[25] In Elsroth, the estate of a woman who died due to ingestion of an over-the-counter pain reliever that had been tampered with after leaving the manufacturer's control sued the drug's manufacturer and retailer for negligence and products liability claims.[26]

The estate alleged that despite previous instances of tampering that caused the deaths of several consumers and the manufacturer's adoption of tamper-resistant packaging, at the time the decedent ingested the drug, it contained a lethal dose of potassium cyanide.[27] The district court granted the manufacturer's and the retailer's motions for summary judgment on all claims.[28]

The court held that under New York law, neither the manufacturer nor the retailer owed customers the duty to prevent acts of tampering by unknown third parties.[29] The district court acknowledged that even if the retailer had a duty to reasonably secure the store, there was no practical, feasible or affordable way of guarding against off-premises tampering.[30]

Furthermore, the district court acknowledged that even if the manufacturer was aware of prior instances of tampering involving the drug at issue, no packaging could be made completely tamper-proof.[31] The district court held that although manufacturers have a duty to warn of the foreseeable risks posed by their products, a manufacturer has no duty to warn consumers of potential criminal or quasi-criminal misuses of its product."[32]

Since Elsroth, several other federal courts have adopted its reasoning.[33] Most notable is a decision by the U.S. District Court for the Southern District of West Virginia, Ashworth v. Albers Med. Inc.,[34] in which the district court also dismissed negligence claims against a manufacturer arising from the physical manufacture, distribution and sale of counterfeit drugs.[35]

In Ashworth, the plaintiff alleged that she was injured by counterfeit tablets of a cholesterol-reducing drug, which she purchased from a local pharmacy.[36] The plaintiff sued the drug's manufacturer, as well as two distributors and the drug's retailer, claiming, among other things, that she was injured by their failure to exercise reasonable care to prevent counterfeits from entering the chain of distribution and being sold to the public.[37] The drug's manufacturer moved to dismiss plaintiff's negligence claims.

The district court granted the manufacturer's motion to dismiss, holding that, under West Virginia law, the brand manufacturer was not responsible for the manufacture, distribution or sale of the counterfeits, and could not be held liable for any claims arising from the physical manufacture, distribution and sale of counterfeit products.[38]

Furthermore, the district court held that the manufacturer had no duty under West Virginia law to design a more counterfeit-resistant product or packaging, no duty to regulate its authorized distributors to prevent the infiltration of counterfeits and no duty to warn the public, including the plaintiff, of the presence of counterfeit drugs and to issue a recall.[39]

Ashworth does not address the issue of distributor or retailer liability. However, Elsroth and Ashworth make clear that courts likely will be receptive to claims that supply chain members took reasonable efforts to design their products in such a way as to anticipate and frustrate criminal tampering, on the theory that tamper-proof packaging does not exist.[40] Moreover, Elsroth and Ashworth suggest that courts likely will not penalize supply chain members for efforts to adopt anti-counterfeiting measures or warn customers of the potential dangers of counterfeits.[41]

On cursory review, these holdings decline to impose liability on manufacturers and retailers for counterfeit products. But it is important to look closely at the scope of the decisions — which leave some gray areas potentially permitting liability in different factual circumstances.

For example, the court in Elsroth declined to impose liability based on lack of foreseeability. Similarly, in Ashworth, the district court noted that the complaint could be read as alleging the manufacturer negligently failed to warn consumers once it learned of the prevalence of counterfeit drugs and failed to issue a recall[42] — but did not further address the issue, since the plaintiff failed to defend that claim in opposition to the manufacturer's motion to dismiss.[43]

Thus, the question remains open whether courts will impose on supply chain members, potentially including manufacturers, a duty to warn consumers about the risks of dangerous counterfeit cosmetics where the court finds those risks to be foreseeable. As brand manufacturers, distributors and retailers become increasingly aware that counterfeit cosmetics are being sold at growing rates via "black" or "gray" markets, and that these counterfeits can cause significant health problems, "foreseeability" may become more of a closely decided factual issue.
Industry Responses
In the absence of clear guidance from the courts, how can personal care brands protect themselves from liability arising from counterfeit cosmetics?

The FBI, together with its partner federal and international agencies in the National Intellectual Property Rights Coordination Center, recently issued a consumer alert regarding the dangers of counterfeit cosmetics, and listed ways to tell if a cosmetic is counterfeit. These indicators include haphazard or inconsistent packaging, slightly or drastically lower prices, irregular color or texture or sale by nonauthorized retailers, including flea markets, kiosks and over the internet.[44]

In line with the FBI's guidance, many branded cosmetic products now feature sophisticated anti-counterfeiting measures such as holograms, watermarks and radio-frequency identification, or RFID, chips.[45] Such features are a big investment: According to a study by Allied Market Research, the cosmetics and pharmaceutical industries spent an estimated $35.7 billion on anti-counterfeit packaging in 2014.[46]

The cosmetics industry is also partnering with law enforcement to remove counterfeit products from the marketplace. In 2014, the FBI launched its Personal Care Products initiative focusing on counterfeit personal care products to include color cosmetics, shampoo, body wash and razors.[47] Since 2014, the FBI has liaised with industry partners and trade associations to share intelligence regarding emerging threats and trends, and to develop a more comprehensive understanding of the prevalence of counterfeit personal care products across the industry and throughout the U.S., particularly with regard to potential threats to the health and safety of the consumer.[48]

Finally, individual brands are taking matters into their own hands. Estée Lauder Companies Inc., the $30 billion company that owns MAC, Clinique and other brands, employs 42 full-time security agents worldwide to infiltrate markets, make test purchases and coordinate with local and national law enforcement to root out counterfeiters. French beauty behemoth L'Oréal SA, which owns prestige brands like Yves Saint Laurent and Urban Decay, sued eBay in five European countries after eBay failed to satisfy its concerns over counterfeit sales.[49]

And Kylie Jenner, whose Kylie Cosmetics brand achieved $420 million in retail sales in eighteen months, has repeatedly used social media to call out counterfeiters, by retweeting users' horror stories involving counterfeit cosmetics, identifying known counterfeit sites and directing fans to the brand's app for release updates.[50]
Conclusions
The cosmetics industry is booming, and expected to keep growing into 2022. Looking ahead, the challenges facing the cosmetics industry and its trade groups in combating counterfeits will likely be fourfold:
the need to invest in anti-counterfeiting technology and promote the development of anti-counterfeiting standards;
the need to raise customer awareness of counterfeits and the dangers they pose;
the need to aggressively monitor counterfeit activity online and at flea markets and unauthorized kiosks where counterfeits are sold; and
the need to work closely with local, state and federal authorities to share information and combat counterfeit activity.
Aliza Karetnick is a partner and Kelly Bonner is an associate at Duane Morris LLP in Philadelphia.
Notes
See U.S. Government Accountability Office, GAO-18-216, Report to the Chairman, Committee on Finance, U.S. Senate (Intellectual Property): Agencies Can Improve Efforts to Address Risks Posed by Changing Counterfeits Market, at p. 18 (Jan. 30, 2018) (hereinafter "GAO Report").
Id. at 18.
PricewaterhouseCoopers, Economic and Social Contributions of the U.S. Personal Care Products Industry, 2013, at E1 (Sept. 2015).
D&B Hoovers Industry Report, Cosmetics, Beauty Supply and Perfumes.
The World Trade Organization defines "counterfeit" as any goods, including packaging, bearing without authorization a trademark that is identical to the trademark validly registered in respect of such goods, or which cannot be distinguished in its essential aspects from such a trademark, and which thereby infringes the rights of the owner of the trademark in question under the law of the country of importation. See Agreement on Trade-Related Aspects of Intellectual Property Rights, April 15, 1994, art. 51, n. 14(a), Marrakesh Agreement Establishing the World Trade Organization, Annex 1C, 1869 U.N.T.S. 299, 33 I.L.M. 1197 (1994).
See David Gauvey Herbert, Code Rouge: Cracking the Case of the Counterfeit Makeup, Bloomberg Businessweek, Feb. 22, 2017.
Id.
See, e.g., Fake makeup can be an easy buy — and a health hazard, CBS News, Dec. 6, 2017, ; Allison Collins, Counterfeit Beauty Products Are on the Rise, According to ICE, Women's Wear Daily, May 26, 2016.
See U.S. Department of Homeland Security, Intellectual Property Rights Seizure Statistics — Fiscal Year 017, at p. 9, March 5, 2018.
See Joseph M. Forgione, Counterfeiting, Couture and the Decline of Consumer Trust in Online Marketplace Platforms, 61 N.Y.L. Sch. L. Rev. 195, 197 (2016).
Id.
See Kurt M. Saunders & Gerlinde Berger-Walliser, The Liability of Online Markets for Counterfeit Goods: A Comparative Analysis of Secondary Trademark Infringement in the United States and Europe, 32 Nw. J. Int'l L. & Bus. 37, 38 (2011).
See Federal Bureau of Investigation, Counterfeit Cosmetics, Fragrances — Hazardous to Your Health, Jan. 2, 2014, ("Because the internet has given counterfeiters widespread access to customers, and because criminals increasingly view dealing in counterfeit personal care products — as well as other knock-off consumer goods as well — as a relatively low-risk crime since many of the perpetrators are located outside of the U.S.").
Id.; see also Amanda Jackson, Police find animal waste in counterfeit makeup — so it's not such a bargain after all, CNN, April 15, 2018.
See FBI, supra note 12.
See GAO Report, supra note 1, at 18.
See CBS News, supra note 7.
See FBI, supra note 12.
U.S. Food and Drug Administration, FDA authority over cosmetics: How cosmetics are not FDA approved, but are FDA regulated. What kinds of products are "cosmetics" under the law?
Robert M. Califf, M.D., Jonathan McCall, M.D. and Daniel B. Mark, M.D., M.P.H., Cosmetics, Regulations and the Public Health: Understanding the Safety of Medical and Other Products, 177 J. of the Am. Med. Assoc. Internal Medicine 1080, 1080-81 (Aug. 2017).
Id.
See id. (contrasting the cosmetic industry's expected $265 billion in revenue for fiscal year 2017 with the Office of Cosmetics and Colors within the FDA's Center for Food Safety and Applied Nutrition's budget of only $13 million for the same year).
See, e.g., Ashworth v. Albers Med., 410 F. Supp. 2d 471 (S.D.W. Va. 2005); Elsroth v. Johnson & Johnson et al, 700 F. Supp. 151 (S.D.N.Y. 1988).
Elsroth v. Johnson & Johnson et al., 700 F. Supp. 151 (S.D.N.Y. 1988).
See Elsroth, 700 F. Supp. at 154-55.
Id.
Id. at 155.
Id. at 156, 162.
See id. at 157.
See id. at 162.
See id. at 169-69.
See, e.g., Burkett v. Smith & Nephew Gmbh, No. CV 12-4895(LDW)(ARL), 2014 WL 1315215, at *7-8 (March 31, 2014) (dismissing claims for products liability, negligence and fraudulent misrepresentation against the manufacturer of adulterated hip liner where plaintiff failed to specifically plead events giving rise to a strong inference that the manufacturer failed to disclose that the liners were adulterated); Alson v. Caracao Pharma. Inc., 670 F. Supp. 2d 279, 268 (S.D.N.Y. 2009) (manufacturer had no duty to warn plaintiff that illegally acquired prescription pain medication could result in exposure to hepatitis B).
Ashworth v. Albers Med. Inc., 410 F. Supp. 2d 471 (S.D.W. Va. 2005)
Ashworth, 410 F. Supp. 2d at 480.
Id. at 473.
Id. at 475.
Id. at 480.
Id. at 480-82.
See Elsroth, 700 F. Supp. at 162; Ashworth, 410 F. Supp. 2d at 480-81.
See Elsroth, 700 F. Supp. at 162; Ashworth, 410 F. Supp. 2d at 481-82 ("Even if [the manufacturer] had implemented the strictest of available counterfeit measures to its product and product line, there is no assurance that the harm complained of would not have resulted. [The manufacturer], by virtue of its status as the manufacturer of the product that was counterfeited, does not become a marketplace insurer. The court finds that there exists no duty on the manufacturer at common law to ensure that its products are counterfeit-proof.").
See Ashworth, 410 F. Supp. 2d at 482 ("Although the complaint does not specifically so state, Count II could perhaps be read broadly to allege a negligent failure on the part of [the manufacturer], once it became aware that counterfeit [drug] had entered the marketplace, to timely warn the general public, including the plaintiff, of the presence of counterfeit [drug] and issue a recall accordingly. [The manufacturer] alleges in its motion to dismiss the lack of a recognized duty that can serve as a predicate for plaintiff's claim of negligence against it; and asserts in its supporting brief that no state or federal statute or regulation imposes any duty upon it to monitor the marketplace or take any action with respect to counterfeits and that it has no duty at common law or otherwise to protect the public from the criminal acts of third parties distributing counterfeit [drug]. ... Plaintiff, however, makes no mention in its responding brief of such a claim as that outlined above by the court and cites no case law establishing the existence of a duty that would support it").
Id. at 212, 214.
See FBI, supra note 14.
See Herbert, supra note 6.
See Deepa Tatkare, Anti-counterfeit Pharmaceuticals and Cosmetics Packaging Market by Technologies (Ink and Dyes, Holograms, Watermarks, Taggants, Barcode and RFID) and by Applications (Pharmaceuticals and Cosmetics & Personal Care — Global Opportunity Analysis and Industry Forecast, 2014-2022), Allied Market Research, Jan. 2017.
See U.S. Dep't of Justice, Congressional Report, PRO IP Act Annual Report 2014 at 5.
Id.; see also U.S. Dep't of Justice, Congressional Report, PRO IP Act Annual Report 2015, at 26.
William Horobin and Greg Bensinger, L'Oréal, eBay Settle Dispute Over Counterfeit Goods, Wall Street Journal., Jan. 15, 2014.
Zoe Weiner, Kylie Jenner Just Called Out a Counterfeit Kylie Cosmetics Website on Twitter, Allure, Feb. 12, 2018.
Reprinted with permission of Law360.