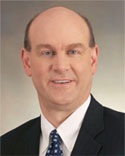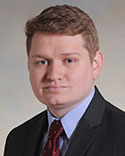 A recent multimillion-dollar civil penalty serves as a harsh reminder to manufacturers, importers and/or distributors of consumer products of the strict obligation to immediately report product safety issues to the United States Consumer Product Safety Commission. Making prompt and accurate CPSC reports should be a critical part of a company's compliance program and should go a long way to ensure that a company will not run afoul of the CPSC.
On April 13, 2017, the CPSC announced that Viking Range agreed to pay a $4.65 million civil penalty to settle CPSC allegations that it failed to timely report a safety defect in approximately 52,000 gas ranges it manufactured. Viking Range also agreed to maintain an expansive product safety compliance program.
Federal law requires a manufacturer, importer, distributor or retailer to report within 24 hours any information which reasonably supports the conclusion that a product contains a defect that could create a substantial product hazard. Federal regulations allow a firm 10 days to investigate whether such a report should be made. Moreover, the CPSC has taken the position that the threshold for reporting is very low and could be triggered in certain situations even when there are no reports of injuries. In fact, it is not uncommon for a product to be recalled even without any known injuries associated with the product.
As for Viking Range, the CPSC alleged that between 2008 and 2014, the company received 170 reports of its gas ranges spontaneously turning on (as well as reports of two injuries), but did not notify the CPSC of this issue until 2014. This led to a recall of the gas ranges in 2015.
Recognizing that there are always two sides to penalty cases and that Viking Range did not admit to the CPSC allegations, there are three critical and basic guidelines that every manufacturer, importer, distributor and retailer of consumer products should follow to avoid facing CPSC problems.
First, a company should err on the side of caution and, if in doubt, report the above safety concerns to the CPSC. Initial reports typically advise the CPSC that the reporting company has begun an investigation and that the company is only submitting the report out of caution, and not as an admission of a substantial product hazard. The reporting company and the CPSC then conduct further investigation and, frequently, negotiation. After this period, the CPSC often concludes that no corrective action is necessary and then simply closes the file.
Moreover, if the CPSC takes no action on the reporting company's initial report, that initial report is generally protected from Freedom of Information Act requests. If the CPSC concludes a recall is unnecessary, companies can avoid conducting a recall while still satisfying their legal obligation to report. In situations where a recall does occur, the reporting company and the CPSC will typically issue a joint press release announcing a "voluntary recall" that will provide details to consumers about receiving a refund, a repair or a replacement product.
Second, it is critical that companies provide accurate and complete information in their reports to the CPSC. In the Viking Range matter, there was no allegation that Viking provided inaccurate information. However, in other CPSC cases, companies have run into trouble for a number of missteps, including:
Underreporting the population size of products with a potential safety issue;
Underreporting incidents and/or injuries;
Providing inaccurate test reports;
Misstating that a product is compliant with certain safety standards;
Misstating that a product has been safety tested; and
Concealing safety fixes that were made prior to a report.
In some of these scenarios, the CPSC has concluded that the reporting company committed "knowing" violations, resulting in millions of dollars in fines and significant adverse publicity. Knowing violations occur if the company has either actual knowledge or presumed knowledge of the issue, which essentially means that a knowing violation can occur if a "reasonable" person would have had knowledge of the issue.
Finally, any company dealing with consumer products should have the appropriate compliance manual and team in place to swiftly and accurately identify all potential product safety hazards and make the appropriate report when necessary. With larger companies that deal with many different kinds of products produced in multiple locations around the world, this can be especially challenging. For companies with this challenge, it is especially important that a compliance team exercise due care and monitor all products for potential safety hazards. For smaller companies, the challenge is often simply having any type of CPSC compliance program in place. For both large companies and small companies, any compliance team should ensure accurate product records are maintained. Moreover, it is very important that companies have a system in place to make certain that a compliance team has immediate access to senior management and counsel, as CPSC reporting often requires swift decision making.
Following these three critical and basic guidelines will likely go a long way to help companies avoid potential problems with the CPSC, while also cutting down on potential product liability lawsuits. In products liability matters, it is often best to follow the venerable, time-tested rule of "better safe than sorry."
Robert B. Hopkins is the managing partner of the Baltimore office and Bryan Gales is an associate in the firm's Baltimore office.
Reprinted with permission of Law360.