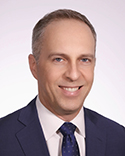 The title of this article was originally "Key Lessons From the 'Strange, Fascinating and Slightly Horrifying' Uber Workplace Allegations." But those words are not mine — they come directly from a Feb. 19, 2017, blog post by a former Uber software engineer, Susan J. Fowler. In her post, Fowler alleges that while she was employed at Uber, she was subjected to sexual harassment. She adds that when she reported the harassment, her complaints were dismissed by Uber's human resources department and her career advancement at the company was blocked. According to Fowler, shortly before leaving Uber, her manager threatened to fire her for reporting her concerns to HR. Fowler claims that these problems were pervasive and resulted in a significant decrease in the percentage of female engineers at Uber during her tenure.

Fowler's allegations have yet to be proven, and may never be. Uber has acted swiftly in response to the allegations. Its CEO, Travis Kalanick, apologized and in an all-employee meeting, vowed to make improvements. The company also has hired outside counsel to investigate Fowler's allegations.

Nonetheless, the allegations facing Uber are any company's nightmare. No company wants to be accused of allowing its managers and top performers to create an unwelcoming culture, aided by an ineffective HR department and top management that has turned a blind eye to misconduct.

Thankfully, for executives, managers and HR professionals who are kept up at night by accounts like Fowler's, there are measures that every company — from the fast-growing startup to the steady, well-established firm — can take to minimize the risk that their company's name will be the next splashed across the headlines. This article discusses some keys to how employers can guard against allegations like Fowler's— and foster a culture that retains key contributors and is sought after by top-level talent.
Reel in the "Rock Star" Culture
We've all heard about, or experienced, the "rock star" culture where the standout or star performer is placed on a pedestal, while other employees strive to achieve the same status and rewards. The rock star culture can be a powerful motivator and, if appropriately channeled and carefully monitored, can reap significant rewards for companies, particularly those in growth stages. But as the Uber allegations illustrate, there can be a substantial downside. Companies that want to avoid that downside must "reel in" the rock star culture to minimize the risk that the rock star employee is afforded special treatment and accountability for his or her misconduct is subordinated to short-term business success and profits.

In the case of Uber, Fowler alleges that when she complained of sexual harassment, she was told that the alleged offender was a "high performer" whom the company "wouldn't feel comfortable punishing ... for what was probably just an innocent mistake on his part," and that she was given the option to leave the alleged harasser's team to avoid interacting with him or "understand that he would most likely give [her] a poor performance review." Fowler further alleges that although she was told it was the alleged harasser's first offense, she later learned that several other women had lodged complaints and also were told that it was the alleged harasser's first offense. In a nutshell, Fowler alleges that Uber maintained a culture in which "rock stars" could act with relatively impunity in the workplace.

This is a classic — if extreme — example of the risks of rock star culture. In the face of allegations of misconduct by the rock star, Uber stands accused to taking all the wrong steps: forgoing strong corrective action; tolerating retaliation; allowing a pattern of wrongdoing to continue unabated; and making the alleged victim pay the price.

To reduce the likelihood of a similar result in companies where a rock star culture exists — and even those where it does not — the message needs to be clear: no one is so valuable that he is "above the law." There cannot be special treatment when it comes to investigation and enforcement of the company's policies, including those prohibiting discrimination, harassment and retaliation. Policy violations and inappropriate or offensive conduct that go unaddressed create a corrosive work environment that puts the company at legal risk and can have a devastating impact on creativity, productivity and long-term success.

The temptation to excuse bad behavior for fear of upsetting an influential employee can be hard to resist. But the temptation may be more easily overcome where there exist robust equal employment opportunity (EEO) policies; a consistent and visible commitment by leadership to ensure a diverse and inclusive workplace free from discrimination, harassment and retaliation; an independent and empowered HR team that is equipped to address difficult employee relations issues; and a workforce that knows what conduct is expected and that the rules will be enforced.
Implement and Enforce Policies and Procedures Prohibiting Inappropriate Conduct
Having clear written policies prohibiting inappropriate conduct, and a complaint procedure for employees to address perceived problems, is a crucial first step to minimizing risk in this area.

At a minimum, each policy needs to clearly set forth: the conduct prohibited (preferably with examples); the individuals (including nonemployees) to whom the policy applies; potential consequences for violations; and the procedure for employees to report potential violations. Policies should be disseminated and made available to all employees, and employees should be required to acknowledge receipt of these policies in writing. Such policies, along with effective avenues for employees to report their concerns, can help stop problems before they evolve into legal claims, and can mitigate and possibly even absolve the company of legal liability.

Importantly, prohibitions on misconduct should not be limited to unlawful harassment, discrimination or retaliation. There is plenty of behavior that, while not unlawful, is nonetheless inappropriate and creates an undesirable work environment. Employees must know they are required to treat each other with respect and acceptance, regardless of their differences. It is not unusual for an investigation of a harassment complaint to unearth prior instances of the accused acting in a manner that, while not constituting unlawful harassment or discrimination, ran contrary to the company's values and exhibited disrespect for fellow employees.

However, while an important first step, policies and procedures alone will not suffice. There must be clear and consistent support for these objectives by the organization's leadership team.
Clear and Consistent Support for Diversity and Inclusion by Leadership
In recent years, the culture established by a company's executive leadership team has received increased attention as a critical component of an organization's success, and often is cited as a draw for talented workers who drive that success. Much of that attention often is focused on perks such as flexible work arrangements, casual dress codes, creative office spaces, "bring your dog to work" policies and in-house gourmet chefs. While these perks can enhance employee satisfaction, they pale in comparison to the importance of leadership's clear and consistent support for diversity and inclusion, and a workplace free from harassment, discrimination and retaliation.

Support from leadership is not an antidote to the conduct Fowler alleged took place at Uber, but without it, your company will not reach its goal of creating an inclusive culture. Leadership should be engaged and involved, and its support needs to be visible and consistent. Every employee should know that the company, and especially those in the C-suite, are committed to creating an inclusive workplace free from discrimination and harassment.

Of course, leaders cannot achieve these goals alone, nor should they. This is why leadership's support for an independent and empowered HR function is indispensable to ensure that the company's principled commitment is carried out in practice. Setting the right tone from the top empowers HR to effectively implement and enforce company policies and procedures to help accomplish the company's objectives in this regard. Too often, particularly in the startup context, a strong HR is an afterthought because its impact on the bottom line is difficult to quantify. However, without the capability to effectively address employee relations issues as they arise, it may be more costly to an organization in the long run than any savings achieved by devoting minimal resources to the HR function.
An Independent, Empowered and Equipped HR Team
Regardless of whether her allegations are true, the picture painted by Fowler of Uber's HR department should make executives and HR professionals shudder. Fowler alleged that when she complained to Uber's HR department: her concerns were subordinated to the career ambitions of the accused; she was told to expect retaliation if she continued to work with the accused; she was accused of being the problem; she was interrogated regarding her communications with other employees regarding her allegations; she was subjected to gender stereotypes; and she was told that it was "unprofessional" to "report things via email to HR."

These allegations highlight the importance of having an HR team that is independent, empowered and equipped. While it is important for HR to partner with management, HR must be independent to effectively serve as the impartial investigator and arbiter of employee concerns. HR should never be forced to act in a way that runs contrary to the company's efforts to ensure a work environment free from discrimination, harassment and retaliation (e.g., by protecting valuable employees who engage in misconduct).

HR must have the authority and power — conferred by leadership — to implement practices, policies and procedures that reflect the organization's commitment to diversity, inclusion and equal opportunity. Fowler says that when she complained about her manager's alleged harassment, she was told by HR that "there was nothing they could do about" the fact that her manager most likely would give her a poor performance review. Such a response is a sign of a marginalized HR department.

Crucially, HR also must be equipped with the skills and experience to tackle the difficult issues that arise frequently in today's fast-paced business environment. Effectively addressing employee relations matters, including complaints of discrimination, harassment and retaliation, takes time and experience in such matters. However, particularly in the startup world, HR often is focused almost exclusively on recruiting and hiring, which exposes the company to a significant risk of mishandled investigations and other employee relations issues. Simply put, if HR is an afterthought, your company's culture will pay the price.
Training Employees on Company Culture and Expectations
Another important component to reducing the risk of employee claims, like those alleged by Fowler, is workforce training for both management and the rank-and-file. Employee training, legally required for certain employees in some jurisdictions, is critical to securing employee buy-in and understanding of the company's position with respect to diversity and inclusion, and the prohibition of discrimination, harassment and retaliation, as well as the employee's role in complying with applicable EEO policies.

Furthermore, proposed guidance issued by the U.S. Equal Employment Opportunity Commission in January 2017 strongly recommends anti-harassment training for employees at all levels that includes workplace civility training. (Note: This approach is at odds with the approach taken by the National Labor Relations Board, which currently takes an expansive view of free speech as part of legally protected concerted activity). Just as it is important to have a policy that prohibits inappropriate conduct that may not rise to the level of unlawful harassment or discrimination, employers should consider incorporating workplace civility into employee anti-harassment training, as disrespect and incivility often are a precursor to unlawful harassment and discrimination.
Conclusion
The recent allegations against Uber made headlines, and many are focused on whether the allegations are true and the implications for Uber. However, other companies — both at the executive leadership and HR team levels — would be wise instead to view the allegations as an opportunity to learn some important lessons and, where needed, make changes to minimize the risk that they find themselves in the spotlight for the wrong reasons.
Christopher Durham, a partner in Duane Morris' Philadelphia office, practices in the area of employment law, counseling and representing clients on a variety of employment issues and matters.
Reprinted with permission of Law360.