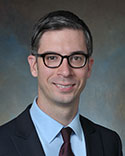 Brian N. Biglin
Survivors of sex trafficking. Taliban targets whose lives are in danger after supporting U.S. missions in Afghanistan. Immigrant and refugee children. Low-income New Jerseyans facing consumer issues, divorce, bankruptcy and eviction.
Thanks to the recipients of this year's New Jersey State Bar Association Pro Bono Awards, these individuals—from some of society's most vulnerable and underserved populations—have been able to face their legal challenges with a professional advocate by their side.
The New Jersey State Bar Association (NJSBA) will celebrate the important work of pro bono attorneys at the annual Pro bono Conference on Oct. 24. The evening program will include a continuing legal education presentation on pro bono opportunities related to prisoner re-entry, featuring former Governor James E. McGreevey, U.S. District Court Judge Madeline Cox Arleo and U.S. Magistrate Judge Michael A. Hammer; a cocktail reception; and an awards ceremony.
[…]
The New Attorney Award
Brian N. Biglin knew, even as a law student, that he wanted to make pro bono work a part of his professional life. When he arrived at Duane Morris in April 2015, part of the trial practice group, he was thrilled that the firm had a dedicated pro bono team.
He praised that team for finding the diverse, impactful cases that he has been able to work on. Among them: a prisoner civil rights case before the U.S. District Court in New Jersey where Biglin represented an inmate who spent considerable time pretrial in a county jail that had so few accommodations for his wheelchair that he suffered a number of infections that exacerbated his medical condition.
Biglin is also representing, through the International Refugee Assistance Project Chapter at Rutgers University Law School, an Afghani man who served as a tactical interpreter for the United States Marines. Now in danger in his home country, he has applied for a special visa.
In addition, according to the nomination letter submitted by Duane Morris, Biglin has also volunteered for several years in the firm's efforts to aid survivors of commercial sexual exploitation and trafficking.
Pro bono work is rewarding on many levels, Biglin said. Not only is it essential to the clients you represent, but it also "creates additional opportunities to reinforce your own practice skills."
"Just about any junior first- and second-year associate will have a full plate," Biglin said. "You will feel really busy, but it's still worth it, and if you try and carve out that space, you'll thank yourself." […]
Brian Biglin is an associate at Duane Morris' Newark office who practices in the firm's Trial Practice Group.
Reprinted with permission from New Jersey Law Journal, © ALM Media Properties LLC. All rights reserved.