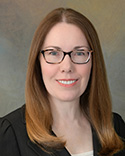 Sheila Raftery Wiggins
Employers may face potential criminal and civil liability arising from the use of "no-poach" employment agreements. The no-poach agreement is gaining renewed federal and state government scrutiny for its potential antitrust impact on the economy. Private litigation includes class actions and multidistrict litigation accusing companies of: (1) striking deals with other companies, and/or (2) enacting hiring practices that allegedly violate the Sherman Antitrust Act, 15 U.S.C. §§1-7, by preventing employees from obtaining positions with other companies. Earlier this year, U.S. Senator Cory Booker introduced a bill, The End Employer Collusion Act, to clarify that no-poach agreements in the franchise context are illegal under federal antitrust law.
No-Poach Agreement
A no-poach agreement is different from other employment contracts such as a noncompete agreement, which is an agreement between the employer and the employee. A noncompete agreement permits a company to protect legitimate business interests, usually concerning the protection of trade secrets, confidential business information and goodwill.
A no-poach agreement is an agreement between two unrelated companies (called a "horizontal agreement") to not hire each other's employees. This pact may include an agreement not to cold-call, solicit for employment, or hire the other company's employees.
Employers like to use no-poach agreements because they help retain talent and protect investments that employers make in personnel. For example, employers invest time and resources into training to ensure that employees have the requisite skills to successfully deliver products or services to consumers.
The concern with no-poach agreements is that some view them as harmful to the economy because they limit potential job opportunities. This raises antitrust concerns because the Sherman Act prohibits entities from entering into agreements that unreasonably restrain trade. Another concern is that no-poach agreements that apply to low-wage workers result in a limitation of the worker's earning potential because of the limited pool of jobs available to them.
High Standard of Review
A no-poach agreement is not automatically invalid or illegal. Courts find no-poach agreements to be legal if they are: (1) ancillary to a larger, legitimate collaboration; (2) reasonable in scope and duration; and (3) reasonably necessary to further the interests of the collaboration. Eichorn v. AT&T Corp., 248 F.3d 131, 146 (3d. Cir. 2001).
In Eichorn, the Third Circuit held that an agreement whereby all AT&T affiliates were not to hire or solicit any employees from a company that it sold to Texas Pacific Group for a period of eight months after the sale, was lawful under Section 1 of the Sherman Act. The Third Circuit ultimately found that the agreement was a "legitimate ancillary restraint on trade" because its primary purpose was to ensure that Texas Pacific Group could retain the skilled services of the company's employees, and that any restraint on the plaintiffs' ability to seek employment at AT&T or its affiliates was incidental to the sale of the company.
High-Tech Industry
The federal government's scrutiny of no-poach agreements is typically handled by the U.S. Department of Justice (DOJ) Antitrust Division and the Federal Trade Commission (FTC).
No-poach investigations are not new. In 2010, the DOJ reached a civil settlement with technology companies—Adobe Systems, Apple, Google, Intel, Intuit and Pixar—that prevented them from entering into no-solicitation agreements for employees. Previously, these companies entered into bilateral "do not call" agreements with each other, which prevented the companies from directly soliciting each other's highly skilled employees.
The DOJ stated that the agreements eliminated a significant form of competition to attract highly skilled employees and overall diminished competition to the detriment of affected employees, who were likely deprived of competitively important information and access to better job opportunities. See DOJ Antitrust Press Release No. 10-1076.
Some of these high-tech companies were then defendants in a no-poach class action lawsuit. In re: High-Tech Employee Antitrust Litigation, No. 11-2509, 2014 WL 6478776 (N.D. Cal. Sep. 3, 2015) resulted in a settlement agreement in 2015.
DOJ Guidance for Human Resources
In October 2016, the DOJ and FTC issued the Antitrust Guidance for Human Resource Professionals ("Guidance") (Oct. 20, 2016) stating that agreements between companies to either prevent hiring from their respective workforces, or set artificial limitations on employee wages, would be subject to criminal prosecution if such agreements are not reasonably tied to a larger, legitimate collaboration between the companies.
Rail Industry
On April 3, 2018, the DOJ filed a civil consent agreement with two rail equipment suppliers for maintaining no-poach agreements that targeted project managers, engineers, executives, business unit heads, and corporate officers in U.S. v. Knorr-Bremse AG and Westinghouse Air Brake Technologies Corp., No. 18-00747 (D.D.C.). See DOJ Press Release No. 18-398. Under the antitrust laws, no-poach agreements that are deemed "naked" (i.e., not reasonably necessary for a separate, legitimate business transaction or collaboration) eliminate competition in the same irredeemable way as agreements to fix product prices or allocate customers, which have traditionally been criminally investigated and prosecuted as cartel conduct. Although the nature of this enforcement action was civil rather than criminal, the DOJ explained that it exercised such lenience only because the defendants discontinued the unlawful arrangements before the DOJ published its Guidance.
Franchise Industry
In 2018, governmental antitrust scrutiny of the no-poach agreement has focused on franchise agreements in which franchisees agree to not hire the employees of other franchisees. Ten state attorneys general—including the attorneys general of New Jersey, New York and Pennsylvania—are currently working together to investigate franchisors' and franchisees' use of the no-poach agreement to prevent low-wage employees of restaurant franchisees from being employed by another franchisee in the chain.
In response to these investigations, some franchisors removed the no-poach agreements from their franchise agreements and provided documentation showing that they had not enforced the no-poach agreements.
Private litigation involving no-poaching allegations is expected to continue, especially regarding franchise arrangements. A recent paper by Princeton University economists report that 58 percent of major franchise chains include noncompetitive clauses including no-poach agreements.
In July 2018, U.S. Senator Cory Booker and other senators, who are concerned about worker mobility and pay, sent a letter to 89 CEOs of large franchisors to abandon the allegedly collusive no-poach agreements that prohibit franchisees from hiring away workers employed by another franchisee.
Review Agreements
Significantly, employers should be aware that the DOJ's 2016 Guidance explicitly states that "agreements among employers not to recruit certain employees … are illegal," and cautions human resource professionals against entering into no-poach agreements or sharing competitively sensitive employment information with competitors. It is recommended that companies review their agreements to evaluate whether they have a horizontal no-poach agreement that does not meet the Eichorn standard.
Review Insurance Policy
For an employment antitrust suit regarding a no-poach agreement, potential insurance coverage may arise from employment practices liability (EPLI), which is the most likely source of coverage.
Otherwise, coverage could possibly arise from directors and officers (D&O) liability insurance policies. D&O policies often contain a standard antitrust exclusion and employment-related exclusions. However, the policy should be reviewed to determine whether the policy terms include employment-related antitrust liability.
The policies should also be reviewed to determine whether they are issued on an "occurrence" basis (when the allegedly wrongful conduct took place) or a "claims-made" basis (when the claim was submitted to the insurer). Typically, EPLI and D&O policies are issued on a claims-made basis. Thus, future claims-made policies may provide coverage for past conduct. Therefore, consider seeking a policy with: (1) broader coverage for (2) a claims-made trigger based on a company's prior use of no-poach agreements.
The policies should also be reviewed to determine whether they extend coverage for subpoenas or investigations. The coverage analysis relies on the underlying facts and the specific policy language at issue, particularly whether the investigation involves a "wrongful act" or a "claim."
Summary
To minimize potential criminal and civil liability arising from the use of no-poach employment agreements, companies should review their agreements with other companies to determine whether their agreements—which are typically not expressly named a "no-poach agreement"—meet the Eichorn standard. A company—such as a franchisor or a contractor—should determine whether its agreements require its business partners—such as franchisees or subsidiaries—to enter into no-poach agreements with each other. If agreements do not meet the Eichorn standard, then companies should consider whether to issue a statement or contractual amendment stating that the agreement will not be enforced. If a company used no-poach agreements in the past, then review the current insurance policies for coverage and, if needed, negotiate for future claims-made policies that cover the prior no-poach agreements.
Sheila Raftery Wiggins is a partner with Duane Morris in Newark. She advises businesses on complex legal, regulatory and communications/marketing issues.
Reprinted with permission from New Jersey Law Journal, © ALM Media Properties LLC. All rights reserved.