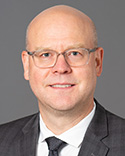 A federal pleading needs nothing but "a short and plain statement of the claim showing that the pleader is entitled to relief."[1] According to the U.S. Supreme Court in Ashcroft v. Iqbal, if a pleading "states a plausible claim for relief," the case may proceed to discovery.[2] Determining plausibility on a motion to dismiss is a "context-specific task that requires the reviewing court to draw on its judicial experience and common sense."[3]

What is a court to do, though, if the context is unclear or if judicial experience is lacking? One answer is to let discovery sort it out, but Judge Jed Rakoff of the Southern District of New York recently tried a new approach. Before dismissing the Palin v. New York Times defamation lawsuit, Judge Rakoff sought context for the complaint by calling for an op-ed author's testimony in what appears to be the first-ever Iqbal hearing.[4] This concededly "unusual" procedure, if upheld on appeal, has the potential to transform Rule 12(b)(6) motion practice, in defamation pleadings and beyond.
Palin v. New York Times
On June 14, 2017, in the wake of the shooting of Rep. Steve Scalise, R-La., the New York Times editorial board published an op-ed connecting the shooting to a culture of toxic political discourse. The op-ed recalled the 2011 shooting of Congresswoman Gabrielle Giffords and a contemporaneous campaign ad from Sarah Palin's PAC, which had superimposed crosshairs onto a map of Giffords' congressional district. Palin sued the Times for defamation—alleging it had falsely and maliciously linked her to the Giffords shooting—and the Times moved to dismiss.[5]

After hearing argument on the Times' motion, the court scheduled an "evidentiary hearing" that it would thereafter call "unusual."[6] The court deemed it a "close question" whether Palin alleged facts supporting an inference of actual malice as needed for a defamation claim. Reasoning that the inference would be justified if the op-ed author knew that prior Times articles reported no link between the Palin PAC ad and the shooting, the court directed the Times to produce the author for testimony to "help inform the Court of what inferences are reasonable or unreasonable in this context."[7]

The court cited Rule 43(c) as authority for the hearing. That rule provides that: "When a motion relies on facts outside the record, the court may hear the matter on affidavits or may hear it wholly or partly on oral testimony or on depositions." The subsequent order dismissing Palin's complaint elaborated that the "somewhat unusual" hearing was justified by the court's gatekeeper function as articulated in Iqbal. Since Iqbal "requir[es]" courts on a 12(b)(6) motion to evaluate a pleading's plausibility in context, the court concluded it needed "some knowledge of the context in which the underlying events occurred" in order to assess Palin's malice allegations.[8]
Rule 43(c) vs. Rule 12(d)
This was a novel use of Rule 43(c). While courts routinely rely on testimony to decide certain Rule 12 motions,[9] Palin appears to be the first decision to use a Rule 43(c) hearing to dismiss a complaint under Rule 12(b)(6). In so doing, Judge Rakoff arguably ran afoul of Rule 12(d), which states that if "matters outside the pleadings are presented to and not excluded by the court, the [12(b)(6)] motion must be treated as one for summary judgment under Rule 56." In the Second Circuit, Rule 12(d) "is strictly enforced whenever there is a 'legitimate possibility' that the district court relied on material outside the complaint in ruling on the motion."[10] Once the court relied on the author's testimony—and the dismissal order did so extensively—it was "obligated to convert the motion to one for summary judgment and give the parties an opportunity to conduct appropriate discovery."[11]

To be fair, the dismissal order remarked that Palin received Times documents after the hearing and was given the opportunity to call a second Times witness.[12] The court moreover stated that, strictly limited "to the fact of the complaint, it would readily grant the motion to dismiss"— the hearing provided Palin an "opportunity to develop and brief supplemental facts in support of her claim" that ultimately did not help her.[13] On the other hand, Palin complained that the process gave her "very few limited documents and truncated testimony."[14] Last week, Palin appealed the dismissal to the Second Circuit.[15]
What Happens Now?
Unless the Second Circuit directly addresses the "unusual" hearing, the Palin case renders Rule 43(c) a tool for defendants to employ in future motions to dismiss.[16] Judge Rakoff intimated that an Iqbal hearing is all but "require[ed]" where the court cannot "carry out its prescribed" gatekeeper role without "knowing a modicum of factual background."[17] If a plausibility assessment is a "context-specific task" dependent on "judicial experience and common sense,"[18] then what's the harm in requiring a little fact-gathering in the interest of justice?

One harm, of course, is that Iqbal hearings could prematurely shut down meritorious claims. There is a fine line between context facts and material facts untested by discovery. Rule 12(d) prevents premature dismissals by permitting the plaintiff to conduct discovery on any facts the court considers in ruling on a motion to dismiss. Notably, the Times' op-ed author was questioned first and last by the Times, without benefit of deposition or document production beforehand. While Judge Rakoff viewed the elicited "facts most favorably to plaintiff," such facts nevertheless were limited and untested by discovery.[19]

On the other hand, an Iqbal hearing can give life to dubious complaints via pre-discovery access to defendants, thus increasing the cost and risks of litigation[20] Using Palin as precedent, parties can use the rubric of "context" to argue that a hearing will help the court assess a pleading's plausibility. The irony of the Palin court seeking context for a complaint is that it may well force onto future complaints facts without context.

Notes
FRCP 8(a)(2).
Ashcroft v. Iqbal, 556 U.S. 662, 679 (2009).
Id.
Palin v. The New York Times Co., Case 1:17-cv-04853-JSR (S.D.N.Y.), at D.E. 35.
D.E. 1 & 24.
D.E. 45 at 1 & 3 n.1.
D.E. 35 at 2.
D.E. 45 at 2-3 n.1.
E.g., Ritza v. Int'l Longshoremen's & Warehousemen's Union, 837 F.2d 365 (9th Cir.1988); Marine Midland Bank, N.A. v. Miller, 664 F.2d 899 (2d Cir.1981).
Friedl v. City of New York, 210 F.3d 79, 83 (2d Cir. 2000).
Chambers v. Time Warner, Inc., 282 F.3d 147, 154–55 (2d Cir. 2002).
D.E. 45 at 4, nn. 2-3.
D.E. 45 at 3.
D.E. 52 at 1-2.
D.E. 62.
It is not obvious that Palin preserved an objection to the hearing since "neither party at any point objected to the Court's holding the hearing or to the Court's considering (at least for the limited purpose of deciding this motion) such facts there developed that are not in dispute." (D.E. 45 at 3, n.1).
D.E. 45 at 2 & n.1.
Iqbal, 556 U.S. at 679.
D.E. 45 at 3 n.1.
Nothing in the Palin decision limits its holding to defamation suits. Among others, securities, antitrust, and intellectual property disputes are all ripe for examinations of the plausibility of a intent allegations.
David T. McTaggart is an associate in Duane Morris LLP's New York office. As a trial and appellate attorney, he focuses on commercial litigation and is a member of the firm's media and communications practice group.
Reprinted with permission of Law360.