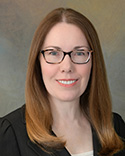 The path to class certification is bumpy, yet recent federal and state appellate court rulings suggest a narrowing of permissible class actions. This nuanced direction will be further tested in some upcoming appeals of class action certification rulings.
As a refresher, a class may be certified only if it meets the four prerequisites found in Federal Rule of Civil Procedure Rule 23(a)—numerosity, commonality, typicality and adequacy of representation—and the two additional requirements in Rule 23(b)(3)—predominance and superiority. New Jersey Court Rule 4:32-1 is nearly identical to federal Rule 23.
One More for the Road
In March 2016, the Superior Court of New Jersey, Appellate Division reversed a trial court's class certification decision in Dugan v. TGI Fridays, 445 N.J. Super. 59 (App. Div. 2016). This case concerned whether defendant's decision to not post certain alcoholic drink prices on its menus violated the Truth in Consumer Contract, Warranty and Notice Act (TCCWNA).
On appeal, the Appellate Division ruled that the trial court failed to rigorously analyze plaintiffs' conduct because each consumer's experience at the restaurants could be different, such as whether the customer asked for drink prices. Therefore, individual issues predominated over class-wide issues. For class certification, the predominance prerequisite requires that common questions predominate over any questions affecting only individual members. Failure to satisfy the predominance requirement is, by itself, sufficient to deny class certification.
The decision is important because a plaintiff cannot merely establish the elements of a claim— here, presentment under TCCWNA—by relying solely on defendant's restaurant policies and procedures. Trial courts must evaluate plaintiff's conduct when ruling on class certification.
The decision is also important because the Appellate Division declined to consider an appeal of class certification in a similar case, Bozzi v. OSI Restaurant Partners, No. L-001324-11 (N.J. Super. Ct. Law Div. Dec. 16, 2011), petition for leave to appeal granted, A-92-15, No. 077556 (N.J. July 26, 2016). Given this conflict, the Supreme Court of New Jersey granted, in July 2016, leave to appeal both cases. The Supreme Court's ruling in Dugan and Bozzi is expected to impact franchises, restaurants and other consumer-focused businesses.
The Appellate Division's analysis in Dugan is consistent with the direction taken by federal courts, which are narrowing permissible class actions.
Green Light: Common Evidence
Also in March 2016, the Supreme Court of the United States addressed class certification based on the use of representative statistical evidence in Tyson Foods v. Bouaphakeo, 136 S.Ct. 1036 (2016). Significantly, after the Supreme Court's ruling in Comcast Corp. v. Behrend, 133 S.Ct. 1426 (2013), some defendants argued that plaintiffs failed to satisfy the predominance requirement unless they established that damages are susceptible of determination through common proofs. Tyson Foodsrejected this argument, yet avoided a bright-line rule regarding the use of statistical evidence in class action cases.
Tyson Foods was an employment case in which meatpacking workers claimed that their employer failed to pay them overtime in violation of federal and state law. Defendant argued that the classes were not properly certified because common issues did not predominate. Defendant also argued that plaintiffs' expert wrongly used a study that calculated the average amount of uncompensated time spent donning and doffing protective gear by workers in each of two different job categories.
The question on appeal was whether statistical evidence regarding average time spent on these activities could be used to prove liability for overtime pay to the class as a whole, avoiding the individualized issues that might otherwise preclude certification of the class as a cohesive group.
Tyson Foods upheld the use of statistical proof in a class-wide suit. The decision recognizes that if the plaintiff's evidence could be used by an individual class member in pursuit of his own claims in an individual lawsuit, then the evidence was appropriate for use by the class. Thus, the defense argument—that Comcast created a mandatory requirement that damages be susceptible of proof by common evidence—has now been rejected by the Supreme Court. However, it is anticipated that defendants will continue to aggressively seek to limit the ability of plaintiffs to establish liability or damages through expert statistical sampling.
Red Light: Evidence, but No Claim
In August 2016, the United States Court of Appeals for the Third Circuit found that the representative statistical evidence did not support class certification pursuant to Rule 23(b)(3) in Harnish v. Widener University School of Law, No. 15-3888, 2016 WL 4363133 (3d Cir. Aug. 16, 2016). This case was a consumer fraud class action by law students, enrolled from 2005-2011, who sued for alleged misrepresentation of employment statistics for recent graduates. Plaintiff's theory was similar to a "fraud on the market" concept employed in federal securities class actions because plaintiffs claimed that this misrepresentation caused the tuition to be improperly inflated.
The question on appeal was whether plaintiff's representative evidence supported that plaintiffs were all similarly affected by the inaccurate information, despite different employment outcomes and the students enrolling at different times.
The Third Circuit critiqued plaintiffs' expert's analysis of data from 64 private law schools and his preliminary estimate of the dollar amount by which "average tuition costs" rose across that 64-school sample for each percentage point increase in reported employment. The court applied the Tyson Foods analysis by noting that statistical evidence was a permissible method of providing class-wide liability if each class member could have relied on the sample to establish liability if he had brought an individual action. The Third Circuit did not reach the issue of whether the plaintiffs' expert's regression equation was proper because the court ruled that plaintiffs failed to raise a cognizable theory of relief.
Plaintiffs argued that defendant inflated its tuition across the whole market, yet this tuition inflation existed regardless of the plaintiffs' actual reliance on the inaccurate information. The Third Circuit rejected this argument because, pursuant to New Jersey and Delaware law, the ascertainable loss and causation elements are not met by the price inflation theory outside of a federal securities fraud context. Therefore, state law removed the theory as a common question entirely and left only individual questions in how diverse members of the class reacted to the alleged fraud.
Harnish highlights the importance of expert evidence at the class certification phase in order to meet the predominance requirement; yet, plaintiffs must present a cognizable legal claim which includes damages on a class-wide basis.
Yellow Light: Remanded with Six Numerosity Factors
A month later, the Third Circuit in In re Modafinil Antitrust Litigation, No. 15-3475, 2016 WL 4757793 (3d Cir. Sept. 13, 2016), stepped closer to increased scrutiny of the class action device. This case was an antitrust class action comprised of a class of 22 corporations that were direct purchasers of a drug, modafinil. Plaintiffs alleged that the branded and generic manufacturers conspired to delay generic competition when they entered settlements to resolve patent infringement cases brought by the brand manufacturer against the generic manufacturers to enforce modafinil's patents.
The question on appeal was whether the class members met the numerosity requirement of Rule 23(a)(1).
The panel was divided. Yet, all three judges voted to affirm the district court's conclusion that the proposed class met Rule 23(b)(3)'s predominance requirement. Defendants argued that plaintiffs' damages model, which did not allocate harm to particular defendants or particular settlement agreements, did not match plaintiffs' antitrust theory of liability. Defendants asserted that this mismatch of proofs and legal theory is similar to the Supreme Court's ruling in Comcast, wherein class certification was denied.
The Third Circuit noted that plaintiffs' theory of liability was that each individual settlement agreement contributed to the market-wide harm and that the five original defendants were jointly and severally liable for this harm as concurrent tortfeasors. Although this analysis was not the focus of the Third Circuit's ruling, this decision represents another step toward increased scrutiny of the class action device in the Third Circuit.
This decision is also significant because the court, in a concurring opinion, recognized a non-exhaustive list of six factors for analyzing numerosity in class certification: (1) judicial economy; (2) the claimants' ability and motivation to litigate as joined plaintiffs; (3) class members' financial resources; (4) the geographical dispersion of class members; (5) the ability to identify future claimants; and (6) whether the claims are for injunctive relief or for damages.The court, in a concurring opinion, also noted that the two factors—judicial economy and the ability to litigate as joined parties—are of primary importance. The articulation of these factors will likely further narrow the path to class certification.
Conclusion
The state and federal courts continue on the path of issuing decisions with nuanced limitations of class actions. It is expected that the class action will continue and will flourish for certain types of cases that are supported by evidence that the questions of law or fact common to class members predominate over any questions affecting only individual members, and that a class action is superior to other available methods for fairly and efficiently adjudicating the controversy. Thus, the road to class certification may be bumpy and narrowing, but the road can be navigated for certain cases.•
Sheila Raftery Wiggins is a partner at Duane Morris in Newark. She advises corporate clients on commercial and consumer litigation.
Reprinted with permission from New Jersey Law Journal, © ALM Media Properties LLC. All rights reserved.