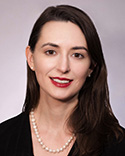 Kelly A. Bonner
Conducting an online search for "things to avoid while pregnant" will bring back over 100 million hits, advising pregnant women to avoid, among other things, alcohol, caffeine, turkey sandwiches, certain hair dyes and "looking up 'things to avoid while pregnant.'"
But increasingly, moms-to-be have been given reason to potentially avoid items as unexpected and as varied as shampoo, lipstick, nail polish, moisturizers, fragrances, deodorants and styling products, because of chemicals commonly found in these products that have been linked to potential gestational or developmental harm in unborn children.
Lacking conclusory information about the potential effects of these ingredients, industry participants are left to navigate the risks of promoting and/or labeling their products as safe for pregnant women. Meanwhile, consumers — primarily women, who control an estimated 85 percent of household purchases, and wield in excess of $5 trillion in purchasing power annually — are increasingly concerned about their ability to make informed decisions affecting their reproductive health, as well as the lives of their children. Consequently, these concerns are driving major changes in personal care spending, and creating new risks and opportunities for industry participants.
Potential Health Risks to Consumers
On Dec. 3, 2018, the journal Human Reproduction published a study supporting the possibility that certain chemicals commonly found in personal care products may advance the onset of puberty in girls exposed in utero.[1]
In the study, researchers found that women with higher concentrations of phthalates, parabens and phenols (so-called hormone or endocrine disruptors) during pregnancy gave birth to girls who experienced puberty sometimes as young as nine years old, carrying with it increased risks for ovarian and breast cancers as well as developmental challenges, premature sexualization and/or social stigmatization.[2]
Setting aside hormone disruptors, researchers also have associated potentially adverse health consequences for pregnant women with the following chemicals commonly found in personal care products:
Bisphenols

Retinoids

Sulfates

Talc
But specialized publications like Human Reproduction and Scientific American[3] are not the only ones raising concerns about chemicals found in personal care products. Media outlets as varied as Vogue,[4] Harper's Bazaar,[5] Self,[6] Byrdie.com[7] and TheBump.com[8] have all advised readers to inspect ingredient lists and avoid products that contain parabens, retinoids, sulfates and even generic terms such as "fragrance," meaning that the product contains potentially hazardous substances such as phthalates associated with reproductive system defects.
The Regulatory Landscape
The Federal Food, Drug and Cosmetic Act of 1938 defines cosmetics as "articles intended to be rubbed, poured, sprinkled, or sprayed on, introduced into, or otherwise applied to the human body … for cleansing, beautifying, promoting attractiveness, or altering the appearance."[9] This definition encompasses personal care products as diverse as skin moisturizers, perfumes, lipstick, eye and facial makeup, cleaning shampoos, hair colors and deodorants.[10]
Under the Food, Drug and Cosmetic Act, personal care products and their ingredients typically do not require premarket approval by the U.S. Food and Drug Administration.[11] However, once they enter interstate commerce, products must be safe when consumers use them according to product labeling or customary use, and must not be misbranded or adulterated. Companies and individuals who manufacture or market cosmetics are legally responsible for making sure their products are safe for use and labeled properly.[12]
Further, under the authority of the Fair Packaging and Labeling Act, the FDA requires a list of ingredients for personal care products marketed on a retail basis to consumers.[13] A label may be considered misleading if the name of the product suggests or includes one or more of the ingredient names but not all of the ingredients. Products that fail to comply with the FPLA are considered misbranded under the Food, Drug and Cosmetics Act.[14]
The FDA monitors cosmetic safety through a variety of methods, including encouraging self-reporting through the Voluntary Cosmetic Registration Program, independent inspections of manufacturing facilities and analyzing incident reports from consumers and health care providers. Additionally, the FDA relies on quarterly assessments by the Cosmetic Ingredient Review panel, which is composed of scientists and industry and consumer representatives responsible for safety assessments about individual ingredients based on published scientific data.
In determining whether a product is safe, the FDA will consider factors such as how it is used and who is likely to use it. These factors include potential safety concerns when women use the product during pregnancy. However, absent a legal requirement for manufacturers to disclose adverse events, and given the FDA's dependence on self-reporting by consumers and/or manufacturers and comparatively limited funding, the FDA's role in ensuring the safety of personal care products used by pregnant women is largely a reactive one.[15]
Potential Liability for Manufacturers
Obtaining legal recourse for gestational or developmental injuries sustained by in utero exposure to personal care products can be challenging. The geographic spread of the personal care product industry means that many major product manufacturers are headquartered or principally based overseas, and subject to limited jurisdiction in the United States. Overseas claimants also would lack the broad discovery options available to U.S. litigants to develop their claims.
Nor is the FDA presently able to provide an adequate venue for injured consumers, apart from submitting an incident report and initiating an investigation. Lacking other options, some consumers may seek to impose civil liability on personal care product manufacturers within the jurisdiction of the United States.
To date, there have been no decisions of note addressing a personal care product manufacturer's liability for gestational or developmental risks linked to product use by pregnant consumers.[16] Moreover, the U.S. Supreme Court has long held that the Food, Drug and Cosmetic Act does not create a private cause of action for individuals injured as a result of a violation of the misbranding provisions of the act to seek either monetary or remedial equitable relief.[17]
However, there have been a handful of several recent, analogous cases addressing the issue of liability for alleged injuries suffered by pregnant women and/or their children as a result of in utero exposure to chemicals under theories of design defect, failure to warn and negligence.
For example, in Burke v. Dow Chem. Co.,[18] the plaintiff sued Dow Chemical Company, which manufactured a non-end-use pesticide that was used as a solvent in pesticides sold to consumers, and Core Manufacturing, which manufactured the end-use pesticide, alleging her exposure to the chemicals during pregnancy caused her two children to be born with severe brain damage and other injuries.
Although the chemicals bore EPA-approved warning labels, the plaintiff sought recovery under, among other claims, design defect, failure to warn and negligence theories, alleging that the products "'lacked proper warning notices' of the dangers posed by the product to fetuses," and that the chemicals were "'not properly tested and/or studied to determine the effects … on women during pregnancy and their unborn fetuses' and therefore 'did not provide proper warnings.'"[19]
The district court denied the defendants' motions for summary judgment where it found genuine issues of material fact as to their liability for design defect, failure to warn and negligence.[20] The court held that although Dow did not manufacture the "end use" product, it may have had a duty to warn consumers if it knew how its customers would use and merchandize their products.[21]
The court further held that Dow could be liable under New York products liability law if the plaintiff could prove that the resulting mixture was "teratogenic" — meaning capable of causing developmental malformations — that Dow knew or should have known this, and that Dow failed to transmit this knowledge either to its own customers or to the end users.[22] The district court allowed the plaintiff's negligence claims to proceed because they embraced the design defect and failure to warn theories.[23]
Conversely, in another case alleging severe neurological defects arising out of in utero exposure to pesticides, Junk v. Terminix Int'l Co. LP et al., the district court granted summary judgment in favor of the defendants, after concluding that the plaintiff failed to provide the necessary expert testimony.[24] The district court had previously excluded the testimony of two of the plaintiff's expert witnesses based on Daubert challenges, as well as an EPA report summarizing research on the effects of pesticide exposure on pregnant women, fetuses and children where the report bore a disclaimer that appeared to cast doubt on the report's trustworthiness and carried a risk of unfair prejudice.[25]
These decisions illustrate a gray area for potentially establishing liability in these types of difficult cases. Both cases raised questions regarding the foreseeability of gestational or developmental risk arising from anticipated use of a product by either a retail consumer or an intermediary in the chain, as well as the adequacy of product warnings.
The question remains whether courts will impose liability on manufacturers for failure to adequately warn consumers about the risks of certain ingredients where the court finds those risks to be foreseeable, or if the company perceived those risks to be foreseeable. Moreover, given that many of the chemicals noted above are listed among the ingredients for various products under generic names such as "fragrance," there remains the possibility for courts to find that such ingredients are not properly disclosed, rendering the product misbranded.
Finally, these decisions were necessarily fact-intensive and time-consuming, and in Junk, turned on the credibility of expert testimony and/or scientific reports. Because scientific literature around risks posed by the chemicals identified above is still developing and the regulatory landscape is in flux, any litigation arising from their use will likely entail expert discovery by attrition battles, and challenges to the reliability of the methods and data used by experts in litigation.
The Changing Regulatory Outlook
There is growing administrative and legislative awareness of the potential risks to consumers posed by certain common chemicals, as well as increased calls to update the Food, Drug and Cosmetic Act, which has not been substantively updated since its original adoption in 1938. While these efforts do not specifically address pregnant women, many of these efforts would call for restricted use of chemicals that are linked to adverse health consequences for pregnant women.
In December 2018, the European Commission prohibited the use of certain phthalates in products sold in the EU under the EU's Registration, Evaluation, Authorisation & Restriction of Chemicals law, on the grounds that such substances were "toxic for reproduction."[26] The European Commission previously adopted regulations either restricting or banning the use of certain parabens in personal care products.[27]
On July 2, 2018, the FDA announced an opportunity for public comment on a proposed survey of current manufacturing practices for the personal care products industry — the first time the FDA has conducted any systematic study of the practices employed across the industry.[28] The proposed survey would collect data, on a voluntary basis, from manufacturers on topics including quality control, product testing and complaints.[29]
In May 2017, Sens. Dianne Feinstein, D-Calif., and Susan Collins, R-Maine, introduced the bipartisan Personal Care Products Safety Act,[30] which has received support from major companies such as L'Oréal, Revlon, Estee Lauder and Johnson & Johnson, as well as health and consumer advocates such as the American Academy of Pediatrics and the American Cancer Society.[31]
Additionally, in October 2017, Sen. Orrin Hatch, R-Utah, introduced the FDA Cosmetic Safety and Modernization Act.[32] The proposed legislation, if enacted, would amend the Federal Food, Drug and Cosmetic Act and allow the FDA to regulate finished cosmetic products based on their safety and the safety of their components. At the time of the bill's announcing, it was publicly supported by the Personal Care Products Council, which issued a statement describing the bill as "an important step forward" and "urge[d] Congress to move swiftly to pass cosmetics legislation this year."[33] Both bills have been referred to the U.S. Senate Committee on Health, Education, Labor and Pensions.
To briefly summarize, both bills would require mandatory reporting of adverse events by manufacturers and distributors, as well as registration of manufacturing facilities, and certain levels ingredient review from the FDA. The Feinstein-Collins bill also would require companies to submit ingredient lists for each cosmetic product to the FDA,[34] authorize the FDA to order mandatory recalls and conduct annual investigations on the safety of five chemicals, including propylparaben.[35]
Additionally, both Reps. Janice Schakowsky, D-Ill., and Pete Sessions, R-Texas, have sought to revive their earlier bills to amend the Food, Drug and Cosmetics Act — Rep. Schakowsky with the Safe Cosmetics and Personal Care Products Act of 2018[36] (H.R. 6903), and Rep. Sessions with the Cosmetics Modernization Amendments[37] (H.R. 575). Both bills have been referred to the House Committee on Energy and Commerce.
At the state level, California has been a leader in taking aggressive steps to restrict or warn consumers about chemicals contained in the cosmetics. California's Safe Drinking Water and Toxic Enforcement Act of 1986, also known as Proposition 65, has long required the publication of a list of more than 900 substances that the California Office of Environmental Health Hazard Assessment describes as "known to cause cancer or birth defects or other reproductive harm," and warning labels for products containing those substances.[38] Listed among these substances on the most recent Proposition 65 List are six phthalates, all linked to reproductive harm.[39]
Additionally, the California Safe Cosmetics Act requires manufacturers, packers and/or distributors, with aggregate sales of greater than $1 million and whose products are sold in California, to disclose all intentionally added chemical ingredients in their products that are known or suspected to cause cancer or reproductive and/or developmental toxicity, regardless of chemical concentration.[40]
And in October 2018, California became the first state to pass legislation requiring that cosmetics sold in salons and other professional settings contain labels displaying their ingredients.[41] The bill (A.B. 2775), which takes effect in 2020, addresses concerns over the ingredients used in professional nail and hair salons, including chemicals that may be connected to reproductive harm.
The Rise of "Natural," "Nontoxic" and "Clean" Beauty
In response to increasing consumer concerns about potentially toxic chemicals, the demand for "natural," "organic" and "nontoxic" products has risen exponentially.
Since 2009, the clean beauty market has experienced double-digit growth, and according to a 2018 market research report, is projected to reach $25.11 billion by 2025, up from $12.9 billion in 2017.[42] Beauty retail giants like Sephora and Bluemercury (which launched its own clean brands M-61 and Lune+Aster) have launched initiatives to either promote or expand their clean beauty offerings. Meanwhile, clean beauty brands (many of them founded by women) such as Tata Harper have reported annual sales in excess of $50 million, or like as RMS Beauty and ILIA, expanded product lines.[43] While this trend has benefited largely small-batch producers,[44] powerhouses such as Revlon and CVS Health have responded to consumer demands by announcing that they were removing some or all parabens and/or formaldehydes from their products.[45]
However, touting a switch to natural or nontoxic formulations can have its own risks, as illustrated by recent class action litigation involving Jessica Alba's Honest Company, alleging that it misleadingly marketed at least 41 products, including sunscreen, shampoo and body wash, with the terms "all natural" or "100 percent natural" despite containing "unnatural," "synthetic" or "ineffective" ingredients.[46] The cases settled in June 2017 for $7.35 million.[47]
More recently, Monat Global, a Florida-based haircare company, was hit with a class action complaint alleging violations of Florida's consumer-protection statute, as well as claims of negligence and strict product liability and unjust enrichment arising from Monat's promotion of its hair products as "naturally-based," "safe," "sulfate-free" and free from petrochemicals, despite purportedly containing both sulfates and the petrochemical butylene glycol.[48]
Therefore, manufacturers considering a marketing switch to "natural" products should ensure the accuracy of their ingredient lists before making labeling claims, to avoid potential consumer backlash and litigation, as well as potential liability under the FPLA for misbranded products.
Conclusions
Personal care industry participants should be aware of increasing scientific literature linking certain chemicals to gestational and reproductive risks for pregnant women, and the potential for liability for incautiously promoting products containing these chemicals as "safe" for pregnant women.
Participants should also be careful about trying to capitalize on consumer concerns over the use of chemicals, or the hype surrounding natural beauty market, by incautiously branding themselves as "nontoxic," "organic" or "chemical-free," particularly if these claims can be argued to be inaccurate.
Kelly A. Bonner is an associate at Duane Morris LLP.
The opinions expressed are those of the author(s) and do not necessarily reflect the views of the firm, its clients, or Portfolio Media Inc., or any of its or their respective affiliates. This article is for general information purposes and is not intended to be and should not be taken as legal advice.
Kim G. Harley, Kimberly P. Berger, Katherine Kogut, Kimberly Parra, Robert H. Lustig, Louise C. Greenspan, Antonia M. Calafat, Xiaoyun Ye, Brenda Eskenazi; Association of phthalates, parabens and phenols found in personal care products with pubertal timing in girls and boys, Human Reproduction, Vol. 34, Issue 1, Jan. 1, 2019, 109-17, https://doi.org/10.1093/humrep/dey337

.

Editorial, The FDA Needs More Power to Regulate Toxic Chemicals in Cosmetics, Scientific American (Nov. 1, 2017), https://www.scientificamerican.com/article/the-fda-needs-more-power-to-regulate-toxic-chemicals-in-cosmetics/

.

Bee Shapiro, 9 Beauty Ingredients to Avoid During Pregnancy, Vogue (March 10, 2016), https://www.vogue.com/article/beauty-ingredients-pregnancy-safety-toxic

.

Bridget March, Your complete pregnancy skincare guide, Harpers Bazaar (Oct. 15, 2018), https://www.harpersbazaar.com/uk/beauty/skincare/news/a42682/pregnancy-skincare-guide/

.

Bryce Gruber, How To Know What Beauty Products Are Safe To Use When You're Pregnant, Self (Aug. 28, 2016), https://www.self.com/story/how-to-know-what-beauty-products-are-safe-to-use-when-youre-pregnant

.

Lindsey Metrus, 14 Beauty Ingredients to Avoid During Pregnancy, Byrdie (March 30, 2018), https://www.byrdie.com/beauty-ingredients-to-avoid-during-pregnancy

.

Yelena Moroz Alpert, Makeup Ingredients to Avoid During Pregnancy, TheBump (May 2018), https://www.thebump.com/a/makeup-ingredients-avoid-during-pregnancy

.

U.S. Food and Drug Administration, FDA authority over cosmetics: How cosmetics are not FDA approved, but are FDA regulated. What kinds of products are "cosmetics" under the law? https://www.fda.gov/Cosmetics/GuidanceRegulation/LawsRegulations/ucm074162.htm#What_kinds

. For purposes of this article, the terms "cosmetics" and "personal care products" will be used interchangeably.

The law treats color additives differently. Color additives must be approved by FDA before they are used in cosmetics or other FDA-regulated products. The law also makes a special exception for coal tar hair dyes, which include most permanent, semi-permanent and temporary hair dyes on the market.
For example, products must contain any directions for use and warnings to ensure safe usage, and under the authority of the Fair Packaging and Labeling Act, the FDA requires a list of ingredients for cosmetics marketed on a retail basis to consumers. See 21 CFR § 701.3. Cosmetics that fail to comply with the FPLA are considered misbranded under the Food, Drug and Cosmetics Act. See FPLA § 1456.
See id. (contrasting the cosmetic industry's expected $265 billion in revenue for fiscal year 2017 with the Office of Cosmetics and Colors within the FDA's Center for Food Safety and Applied Nutrition's budget of only $13 million for the same year).
There have been a series of cases at the state and federal level against manufacturers of the prescription drug Accutane, a medication prescribed for the treatment of cystic acne that has been linked to birth defects, alleging negligence in encouraging dermatologists to prescribe to women who may become pregnant despite risks of birth defects or failure to adequately warn. However, many of these are distinguishable on the grounds that Accutane must be prescribed, and therefore the learned intermediary rule applied (see Myers ex rel. Myers v. Hoffman-La Roche Inc.

, 170 P.3d 254 (Ct. App. Div. 1 2007), as amended (Oct. 5, 2007)), or that the warning "clearly and unambiguously alerted physicians that Accutane should not be prescribed for pregnant women" (

Felix v. Hoffmann-LaRoche Inc.

, 540 So. 2d 102 (Fla. 1989)).

See

Merrell Dow Pharma. Inc. v. Thompson

, 478 U.S. 804 (1986) (holding that consumers' state court action against drug manufacturer, based in part on the theory that manufacturer's alleged misbranding and marketing of the drug Bendectin did not provide adequate warning that ingestion of the drug would be dangerous to a pregnant consumer, and thus violated the Food, Drug and Cosmetics Act, did not present a federal question where there was no federal private right of action).

See Order Granting Summary Judgment at 11,

Junk v. Terminix Int'l Co. LP et al,

, No. 4:05-cv-0608-JAJ, (S.D. Iowa Nov. 3, 2008).

See Commission Regulation (EU) No. 1004/2014 (Sept. 26, 2014) (capping the permitted concentration of propylparaben and butylparaben use in cosmetics) and Commission Regulation (EU) No 358/2014 (April 9, 2014) (banning the use of isopropylparaben, isobutylparaben, phenylparaben, benzylparaben and pentylparaben).
See Agency Information Collection Activities; Proposed Collection; Comment Request; Survey of Current Manufacturing Practices for the Cosmetics Industry, 83 Fed. Reg. 127 (July 2, 2018).
See Press Release, U.S. Senator for California Dianne Feinstein, Feinstein, Collins Introduce Bill to Strengthen Oversight of Personal Care Products, Protect Consumer Safety (May 11, 2017), https://www.feinstein.senate.gov/public/index.cfm/press-releases?ID=BF77F321-35AA-4F29-A5E4-FF321BF089F6

; Scott Faber, Cosmetics Safety Bill Gains Support from Industry and Advocates, Environmental Watch Group (July 5, 2017),

https://www.ewg.org/enviroblog/2016/02/cosmetics-safety-bill-gains-support-industry-and-advocates#.W5liUpNKjOQ

.

See Statement by Lezlee Westine, President and CEO Personal Care Products Council on the Introduction of the FDA Cosmetic Safety and Modernization Act (S.2003) (Oct. 25, 2017). https://www.personalcarecouncil.org/statement/statement-by-lezlee-westine-president-and-ceo-personal-care-products-council-on-the-introduction-of-the-fda-cosmetic-safety-and-modernization-act-s-2003/

.

California Office of Environmental Health Hazard Assessment, The Proposition 65 List, https://oehha.ca.gov/proposition-65/proposition-65-list

(last updated Nov. 23, 2018).

Assembly Bill No. 2775 (Sept. 14, 2018), https://leginfo.legislature.ca.gov/faces/billTextClient.xhtml?bill_id=201720180AB2775

.

Grand View Research, Organic Personal Care Market Size Worth $25.11 Billion By 2025 (June 2018), https://www.grandviewresearch.com/press-release/global-organic-personal-care-market

.

Autumn Spanne, Are small batch cosmetics safer than the mainstream competition, The Guardian (Feb. 10, 2016), https://www.theguardian.com/lifeandstyle/2016/feb/10/small-batch-cosmetics-safe-fda-chemicals-natural-organic-beauty

.

https://www.ewg.org/release/revlon-will-cut-out-parabens-formaldehyde-releasing-chemicals

;

https://cvshealth.com/newsroom/press-releases/cvs-health-takes-major-step-to-address-chemicals-of-consumer-concern

.

Jessica Alba's Honest Co settles second labeling lawsuit, Reuters (June 12, 2017), https://www.reuters.com/article/us-honest-alba-settlement/jessica-albas-honest-co-settles-second-labeling-lawsuit-idUSKBN1932BK

.

See Sophia Morris, Honest Co. To Pay $7.35M to Settle 'Natural' Labeling Suits, Law360 (June 30, 2017), https://www.law360.com/articles/940560

.
Reprinted with permission of Law360.