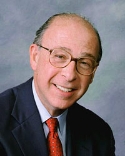 Alan Klein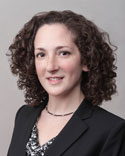 Kimberly Lippman
Federal Rule of Civil Procedure 37(e), amended in December 2015, imposes sanctions for a party's failure to preserve electronic data. Under the amended Rule, a court must balance the severity of sanctions against the intent of the spoliator and any prejudice borne by other parties. Since the implementation of the amended rule, courts have striven to achieve this balance, and their careful consideration of each of the factors of the amended rule has yielded interesting results, with potentially significant implications for litigants across numerous industries and in all kinds of federal court litigation.
What Does the Amended Rule Provide?
The amended rule is a multi-step exercise for determining whether, and to what extent, sanctions should be imposed for a party's loss of data. Beginning by evaluating whether any duty to preserve the data existed, whether the party took "reasonable steps" to preserve the lost data, and whether the lost data is, in fact, irretrievable and irreplaceable, courts considering a motion for sanctions for spoliated data are required by the rule to resolve these "basics" before proceeding to the questions of intent and sanctions. If a party was under no duty to preserve, or if the data loss occurred despite reasonable efforts, then no sanction is appropriate, as in Richard v. Inland Dredging, No. 6:15-0654, 2016 U.S. Dist. LEXIS 134859, at *9-10 (W.D. La. Sept. 29, 2016). Similarly, if the data can be recovered—for example, from a back-up source or from a third party—then sanctions would not be imposed, as in Security Alarm Finances Enterprises v. Alarm Protection Technology, No. 3:13-cv-00102-SLG, 2016 U.S. Dist. LEXIS 168311, at *11 (D. Alaska Dec. 6).
Next, the court considers whether the data was destroyed with the "intent to deprive" the other party of the information's use in the litigation, Rule 37(e)(2). If the spoliation was intentional, and in many instances, but not all, it certainly is, then the court may employ the severe sanctions set forth in Rule 37(e)(2)—i.e., "presume that the lost information was unfavorable" to the spoliating party, give a permissive or mandatory adverse inference instruction to the jury, or even dismiss the action or enter a default judgment. In fact, where the court finds an intent to deprive, it potentially may impose Rule 37(e)(2) sanctions even without a showing that the loss of data prejudiced the other party, as inGlobal Material v. Dazheng Metal Fibre, No. 12 CV 1851, 2016 U.S. Dist. LEXIS 123780, at *36-37 (N.D. Ill. Sept. 13, 2016) (citing Fed. R. Civ. P. 37(e) advisory committee's note to 2015 amendment, at paragraph 22). But these severe sanctions are available "only upon a finding that the party acted with the intent to deprive," Rule 37(e)(1). Where there was no intent to deprive and prejudice is shown, lesser sanctions may be employed.
What Remedies Are Available to the Innocent Party If There Is No Intent to Deprive?
In the absence of an intent to deprive, a court "may order measures no greater than necessary to cure the prejudice." Accordingly, even if a party is found to have negligently destroyed data that it had a duty to preserve, if no prejudice results from the loss, then sanctions may be unwarranted, as inLiving Color Enterprises v. New Era Aquaculture, No. 14-cv-62216, 2016 U.S. Dist. LEXIS 39113, at *17-22 (S.D. Fla. Mar. 22, 2016), (no sanctions deemed appropriate where defendant negligently deleted text messages, which, although "unimportant" to the case, he nonetheless had a duty to preserve).
As noted earlier, where the court has found an "intent to deprive," it may unleash its Rule 37(e)(2) arsenal as appropriate, as in GN Netcom v. Plantronics, No. 12-1318-LPS, 2016 U.S. Dist. LEXIS 93299 (D. Del. July 12, 2016), (adverse inference instruction imposed where, despite litigation hold, defendant's senior vice president of sales intentionally deleted thousands of emails and encouraged others in the company to do the same). But where there is no intent to deprive, courts must be—and have been—more creative in fashioning circumstance-specific measures to cure demonstrated prejudice. Monetary sanctions and attorney fees may be imposed, and often the court will foreclose the spoliating party from relying on any of the evidence it improperly or inadequately preserved, as inSecurity Alarm Finances Enterprises at *17 (where the ­plaintiff inadequately preserved its call recordings, plaintiff was precluded from introducing any if its call recordings at trial).
One especially interesting way in which courts level the playing field is to allow the parties to present evidence and argument related to a negligent, not intentional, spoliation and to instruct the jury that it may "consider" the evidence, as in Nuvasive, v. Madsen Medical, No. 13cv2077, 2016 U.S. Dist. LEXIS 8997, at *9 (S.D. Cal. Jan. 26, 2016), (citing Fed. R. Civ. P. 37(e) advisory committee's note to 2015 amendment); see also Security Alarm Finances Enterprises at *17-18 (holding that the court will instruct the jury that the plaintiff was under a duty to preserve the lost data, that it failed to do so, and that the parties may present limited evidence and argument to the jury regarding the spoliation). To be sure, this is not an adverse inference instruction, as the jury is not told that it may or must "infer" or "presume" that the lost data contained information unfavorable to the spoliating party. Instead, the court simply lets the jury soak up the story, often with seemingly limited guidance on exactly how to utilize this knowledge in deliberating and reaching its verdict. The Rules Advisory Committee, in considering amended Rule 37(e), contemplated and approved this response to negligently missing evidence, see advisory committee notes, at Paragraph 20.
What Are the Practical Implications Flowing from Amended Rule 37(e)?
It is doubtful that the new rule will alter electronic data preservation practices, although it may provide greater leeway in litigation if errors occur in the implementation of litigation hold notices through negligence as opposed to the intentional destruction of potential evidence. Most litigants—plaintiffs and defendants alike—generally will seek to hold onto key electronic data once a duty to preserve arises. Similarly, it is unlikely that under amended Rule 37 companies will "over preserve" data, particularly given the focus on "proportionality" under amended Rule 26 in evaluating the proper scope of discovery.
As noted above, one area of concern pertains to courts allowing juries to consider spoliation in the absence of intentional misconduct. Even in the absence of instructions permitting an adverse inference, it is difficult to gauge how juries will react to such evidence, and it is conceivable that certain types of parties, such as those that have a commonly known duty to preserve data independent of the litigation at issue, may fare worse than others. It is a "wild card" that practitioners will need to consider when advising clients on the importance of litigation hold compliance.
In assessing the "reasonableness" of a company's efforts to preserve data, courts and juries may be asked to consider a variety of factors, including the nature of the litigant's business, regulatory requirements imposed upon it for the preservation of information, the timing and implementation of litigation hold notices, and experiential factors relating to the company's prior data preservation and litigation history. The advent and ubiquitous nature of social media likewise provide new venues for both plaintiffs and defendants to consider in harvesting and preserving data. Likewise, the use of mobile electronic devices and their data storage capacity are certain to complicate a litigant's data preservation and mining responsibilities. However, as the Rules Advisory Committee saliently observes, "The rule recognizes that 'reasonable steps' suffice; it does not call for perfection."
Outside the context of threatened or actual litigation, amended Rule 37(e) provides some comfort for individuals and companies to routinely dispose of data, as generally most electronic records need not be retained indefinitely. Should archiving of data be necessary, for example, to preserve important business records, inexpensive storage media are readily available for such purposes. •
Reprinted with permission from The Legal Intelligencer, © ALM Media Properties LLC. All rights reserved.