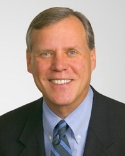 On May 17, 2013, the United States Court of Appeals for the Fifth Circuit (Court) ruled on a Petition for Review of a Decision of the United States Department of Health and Human Services (DHHS) in the case styled, Elgin Nursing and Rehabilitation Center v. United States Department of Health and Human Services, Docket No. C-10-679, Decision No. CR2376 (May 26, 2011).
In a refreshing decision for the industry, the Court analyzed what amount of deference, if any, is accorded to DHHS' Centers for Medicare and Medicaid Services' (CMS) interpretation of the State Operations Manual (SOM).
The Texas Department of Aging and Disability (TDAD) conducted an investigation in February 2010 at Elgin Nursing and Rehabilitation Center (Elgin) and, after observations of two breakfast plates with egg yolks "smeared around the plate," and interviews, TDAD's surveyors determined that five residents had requested that the unpasteurized eggs that Elgin had purchased be served "soft cooked." TDAD concluded that "nonpasteurized shell eggs when served 'soft-cooked' … could lead to" serious illness and even death, and determined that Elgin violated 42 C.F.R. § 483.35(i) (food to be served in a "sanitary" manner) and that the deficiency constituted an immediate jeopardy.
CMS adopted TDAD's findings and imposed a civil monetary penalty (CMP) of $5,000, denial of payments for new admissions, prohibition from offering or sponsoring a nurse aide training and competency evaluation program, and threatened termination of the facility's provider agreements. After a resurvey, CMS rescinded or did not impose the majority of the remedies, with the exception of the CMP. Elgin requested a hearing with an Administrative Law Judge (ALJ) of DHHS' Departmental Appeals Board (DAB).
After an evidentiary hearing, which included an affidavit from the cook who had prepared the eggs; a video of a registered dietitian and food-safety instructor; and evidence that no TDAD surveyor had observed the cook cooking eggs, spoke with him, or took temperatures during the survey, the matter was presented to the ALJ without live testimony. The ALJ upheld CMS' finding of a deficiency and concluded that the CMP was reasonable. The DAB affirmed the ALJ's decision, and Elgin appealed to the Court.
On appeal, the Court discussed what level of deference to accord DHHS' legal interpretations. According to the Court's analysis, "[t]here are three levels of interpretation nested within one another." The first level of interpretation requires that a facility comply with 42 C.F.R. § 483.35(i)(2), which is given Chevron deference, Chevron, U.S.A., Inc. v. Natural Resources Defense Council, Inc., 467 U.S. 837 (1984).
The second level of interpretation is CMS' interpretive manual; more specifically, Appendix PP of the SOM, http://www.cms.gov/Regulations-and-Guidance/Guidance/Manuals/ downloads/som107ap_pp_guidelines_ltcf.pdf, at 476, which provides:
Final Cooking Temperatures

Cooking is a critical control point in preventing foodborne illness. Cooking to heat all parts of food to the temperature and for the time specified below will either kill dangerous organisms or inactivate them sufficiently so that there is little risk to the resident if the food is eaten promptly after cooking. Monitoring the food's internal temperature for 15 seconds determines when microorganisms can no longer survive and food is safe for consumption. Foods should reach the following internal temperatures:

. . .

Unpasteurized eggs when cooked to order in response to resident request and to be eaten promptly after cooking;- 145 degrees F for 15 seconds; until the white is completely set and the yolk is congealed.
According to the Court, the second level of interpretation is entitled to Seminole Rock deference, Bowles v. Seminole Rock & Sand Co., 325 U.S. 410 (1945).
The third level of interpretation, and the level at issue in this case, is CMS' interpretation "of the SOM Appendix's requirement." CMS' position was that its interpretations at all three levels should be accorded "great deference." On the other hand, Elgin urged that the Court interpret the C.F.R. regulation, the SOM's interpretation of the C.F.R., and CMS' interpretation of the SOM without deference to CMS' interpretations. The Court found that "[n]either CMS nor Elgin states the proper type of deference. Nor does either analyze the correct 'level' of interpretation."
All of our decisions applying Seminole Rock and Auer [Auer v. Robbins, 519 U.S. 452 (1997)], however, have addressed only an agency's direct interpretation of its published regulations. DHHS … asks us to go a step further and defer to its interpretation of the SOM; essentially, it seeks 'Seminole Rock squared' deference – deferring to its interpretation of its manual interpreting its interpretive regulation. We have never granted such extraordinary deference to an agency, and we decline to do so now.
Among other reasons for not deferring to DHHS' interpretation of the SOM, the Court stated:
Affording deference to agency interpretations of ever more ambiguous regulations would allow the agency to function not only as judge, jury, and executioner but to do so while crafting new rules. "[W]hen an agency promulgates an imprecise rule, it leaves to itself the implementation of that rule, and thus the initial determination of the rule's meaning." Talk Am., Inc. v. Mich. Bell Tel. Co., 131 S. Ct. 2254, 2266 (2011) (Scalia, J., concurring). Affording deference to an agency's interpretations of its own rules "encourages the agency to enact vague rules which give it the power, in future adjudications, to do what it pleases. This frustrates the notice and predictability purposes of rulemaking, and promotes arbitrary government." Id. …
In considering the specific facts of this case, the Court found that the "SOM's directive is inherently ambiguous." After discussing, in detail, the inherently ambiguous directive in the SOM, the Court concluded that "CMS … did not present sufficient evidence to establish even a prima facie case of noncompliance with the time-and-temperature requirements [in the SOM]." "DHHS may not issue ambiguous interpretive documents and then interpret those in enforcement actions – we will not defer to that level of agency interpretation." The Court granted the Petition for Review, and set aside the finding of a deficiency of 42 C.F.R. § 483.35(i) and the CMP.
Nicholas J. Lynn is a partner in the Chicago office of Duane Morris LLP.
Disclaimer: This article has been prepared and published for informational purposes only and is not offered, nor should be construed, as legal advice. For more information, please see Duane Morris LLP's full disclaimer.
Copyright 2013, American Health Lawyers Association, Washington, DC. Reprint permission granted.