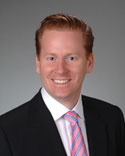 In October 2017, the European Commission issued a consultation seeking input from the public regarding whether improvements can be made to the patent system. The goal is to achieve a balance between extension of patent protection and patent exemptions that make it easier to bring products to market in regulated industries. The commission specifically addressed the consultation to stakeholders in the biosimilar industry, among other regulated industries. The policy questions underlying patent extensions and research exemptions could have far-reaching impact on how quickly a biosimilar sponsor can get a product to market.
In many European countries, supplementary protection certificates (SPCs) are available to extend the patent term for an innovator drug product. The purpose of SPCs is for innovator companies to recapture the time it takes to meet all of the regulatory requirements for approval to market a drug product, whether a traditional small molecule product or a more complex biologic product. On a case-by-case basis, SPCs can be used to extend the 20-year patent term by up to five years. The net effect of SPCs is to delay the onset of competition for a given pharmaceutical product.
On the flip side are the Bolar patent research exemptions, which are intended to speed entry of competition in a market. Bolar exemptions allow a company developing a generic version of a drug product to conduct all of the research activities necessary to develop the product and apply for regulatory approval without fear of liability for patent infringement. Generic entrants can thus be in position to bring their products to market as soon as patents covering those products expire.
At first glance, it may appear SPCs (patent extensions) and Bolar exemptions (patent research exemptions) cancel each other out. In some sense they do, although much effort has been given to determining the net effect of such extensions/exemptions on the pharmaceutical industry.
It is always more complex once one scratches the surface. In Europe, SPCs are given individually by each member country. Thus, the patent expiration date in one European country is not necessarily the same as the expiration date in another. It gets even more complicated once the availability of Bolar exemptions is added.
In Europe, one of the foremost concerns is whether SPCs and Bolar exemptions put European companies at a disadvantage for competing in global markets. Considering the investment required to develop a biosimilar, most companies intend to market their products on a global scale. In situations where products are not protected by patents in countries outside Europe, or where patents in other countries expire sooner than in European countries, SPCs may put European companies at a disadvantage.
For example, if a biologic product is covered by patents in Europe and SPCs extend the patent expiration, those patents can potentially prevent companies based in Europe from making and selling that product elsewhere in the world, where the product may have already gone off patent. In order to make the product, the company would have to outsource all aspects of making it to a different country, at least until the patent protection in Europe expires. Such a scenario would put companies outside of Europe at a competitive advantage.
There could be concern with SPCs exacerbating the competitive disadvantage that could be caused by the scenario above, especially if the development and regulatory activities to apply for approval outside of Europe don't fall within Bolar exemptions. Since SPCs are unlikely to go away, it is important to make sure the scope of the Bolar exemptions is broad enough not to put companies at a disadvantage.
The consultation is intended to be in furtherance of the "Single Market Strategy," adopted in 2015 with a goal of improving the European patent system for regulated market industries. Three specific areas identified for potential implementation to improve the patent system are:
the creation of a European SPC title
an update of the scope of EU patent research exemptions
the introduction of an SPC manufacturing waiver.
The first of these elements would alleviate confusion and country-by-country disparities in patent term extensions across Europe. This would help innovator companies establish clear patent rights across Europe without leaving room for workarounds by developers of generic and biosimilar medications.
The second and third elements could be most important for companies looking to develop biosimilar products, because they affect the scope of activities that will be included in exemptions to patent infringement. These are also areas with the most room for input and guidance from industry as to the scope and availability of Bolar exemptions. In requesting comment from industry, the Commission acknowledges there may be a need for recalibration of the system.
Economists and market experts have turned every proverbial stone in studying the impacts of patent extensions and regulatory exemptions and theorizing about potential improvements to the system. But industry stakeholders are in the best position to understand the real impacts of SPCs and Bolar exemptions on their businesses. The consultation issued by the European Commission recognizes the need for input from stakeholders and specifically requests input to improve the patent system in Europe.
The pharmaceutical industry is likely the largest one the European Commission asked for input, though it is not the only one. The consultation is directed to any industry whose products are subject to regulated market authorizations, including agrochemical and plant protection industries.
Members of the biosimilar industry should take the opportunity to provide input to the commission regarding this potential recalibration of this aspect of the European patent system. The consultation is open for comment until January 4, 2018. Instructions on how to submit a response and background information on the consultation are available on the European Commission website.
Patrick C. Gallagher, Ph.D., is a partner in Duane Morris' Boca Raton, Florida office. He practices in the area of intellectual property and regulatory law, assisting generic pharmaceutical companies, compounding pharmacies, and others in the agricultural, chemical, and biotechnology industries.
This article originally appeared in Biosimilar Development and is republished here with permission from lifescienceleader.com.