Black Lawyers Push Back on 'Myth' of Recruiting Challenges
By Michele Gorman
July 21, 2020
Law360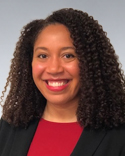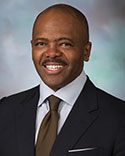 Diversifying law schools and disregarding the "myth" that there aren't enough minority attorneys available to hire and promote to top legal positions could help make lasting change for Black attorneys, a panel of lawyers said Tuesday.

Against the backdrop of a global pandemic and a country reeling from the police killings of African Americans, three Black lawyers from different legal sectors during a webinar suggested actions their peers and supporters can take to boost the number of Black attorneys serving as equity partners and on firm executive committees, as well as leading corporate legal departments.
Panelist Tiffany Harper, first deputy treasurer, chief of staff and general counsel for the Office of the City Treasurer in Chicago, encouraged attorneys not to buy into the claim that there aren't enough Black lawyers in the pipeline to hire. [...]
Another panelist, Karl Riley, who clerks for Judge Johnnie B. Rawlinson on the U.S. Court of Appeals for the Ninth Circuit, said he thinks the pipeline metaphor is broken because it falls short. [...]
On the videoconference, Harper and Riley were joined by Brandon Harrell, deputy general counsel at the Los Angeles 2028 Olympic and Paralympic Games Organizing Committee. Rachel Patterson, diversity and inclusion manager at Duane Morris LLP, moderated the panel, and Joseph West, chief diversity and inclusion officer at the firm, spoke at the beginning and end of the event.
The webinar was the final event in a three-part set titled "Black Lawyers in America: A National Town Hall Series." Citing a figure shared by speakers during the second panel last week, the lawyers on Tuesday said there are issues even before a Black attorney arrives at a firm. According to last week's presentation, 51% of Black students who apply to law schools in the United States aren't accepted anywhere.

But despite the shutout rate of Black students applying to law school, there are still enough Black lawyers that every firm should have Black summer associates, associates and partners, Harper said. Attorneys should put their energy into dismantling the system; otherwise, Black lawyers will continue to just trickle into roles, she added. [...]
To read the full article, visit the Law360 website (subscription/registration required).