Attorneys: CBD Concentration, Supply Chains Will Be Questioned by FDA During April Public Comments
By Dan Clark
March 22, 2019
Corporate Counsel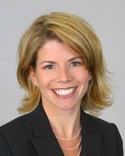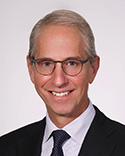 Despite the uncertainty of how the Food and Drug Administration will regulate the use of CBD in food and other products, lawyers familiar with the industry say regulators will be interested in learning about labeling, concentration levels and the supply chain of CBD during the agency's first public hearing on CBD in April.
Jennifer Fisher, a partner and team leader of the cannabis practice at Duane Morris in San Francisco, said regulators will likely want to know about things such as product testing and how the concentration of CBD will be controlled.
"There is less of a concern with the low dose of CBD, but the high doses cause concern," Fisher said.
[…]
"They're going to want to know how consumers or retailers are going to verify that it is derived from hemp," she explained.
CBD is illegal to use in food on the federal level.
Seth Goldberg, a partner and team leader at Duane Morris in Philadelphia, said with any federal rules or law that could govern CBD distribution, there will likely be some kind of pre-emption over existing state laws. Some states do allow the sale of certain CBD products.
"I think the FDA is going to be particularly focused on whether or not these products are going to be marketed as health products," Goldberg said.
Besides ingredients for food, CBD has been marketed in products related to skin care and stress relief.
Goldberg said stakeholders believe there is a real need for uniformity among the state laws and federal law.
Outgoing FDA commissioner Dr. Scott Gottlieb has said that unless Congress steps in and passes legislation on the sale of CBD products, it could take the FDA years to come up with a rule for it.
[…]
… two of the people who are on the committee, Amy Abernathy, the FDA's principal deputy commissioner, and Lowell Schiller, the FDA's acting associate commissioner for policy, have a wide range of experience in government. … whatever the rules come to be, they will be thought out.
Reprinted with permission from Corporate Counsel, © ALM Media Properties LLC. All rights reserved.