Companies Make Big Pledges Toward Initiatives on Race
By Bowdeya Tweh, Patrick Thomas and Sebastian Herrera
June 11, 2020
The Wall Street Journal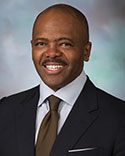 Joseph West
Businesses ranging from tech titans Apple Inc. and Google to toy maker Hasbro Inc. announced new measures and big-dollar initiatives to promote racial justice, as company leaders race to show their commitment to change amid the national outcry stemming from George Floyd's killing. […]
The moves are the latest public actions by businesses lining up to show their commitment to racial equality. The product decisions and financial pledges—totaling hundreds of millions of dollars in commitments so far—show how companies are responding to the second massive reordering of their world in 2020 and jumping into a national conversation about race. Spurred to action by the response to Mr. Floyd's killing May 25 while in police custody, executives and employees say that they are being called to show customers they are taking action to address racism. […]
The weeks since Mr. Floyd's killing have spurred corporate leaders to host listening sessions with employees and identify ways to change their practices to promote inclusion. The moves echo those taken in the fall of 2018 when the #MeToo movement exploded into the national conversation. Then, women and allies broke yearslong silences to share their experiences of sexual harassment in the workplace and called upon companies to rethink representation in corporate leadership.[…]
Corporate decision makers are also grappling with guidelines for how employees can show support for efforts or display political activism. […]
Companies are concluding that they face heightened expectations from their customers and employees to respond to racial concerns in the moment, said Joseph West, a Washington, D.C.-based partner and chief diversity and inclusion officer at law firm Duane Morris LLP.
"Your employees expect you to have some understanding of diversity and inclusion related issues," Mr. West said. "Your customer base is far more likely to think with their feet and dollars and act accordingly if you don't have some fluency around these issues. A lot of times the judgment can be swift. This may be a me-too moment for race relations."
To read the full article, visit the Wall Street Journal website.