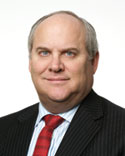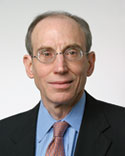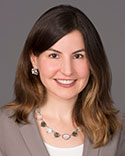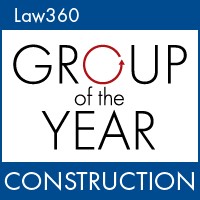 Duane Morris LLP's ongoing representation of The Related Cos. during the massive Hudson Yards development in New York City headlines the firm's recent work on construction-related matters, earning it a spot among Law360's Construction Groups of the Year.
Of the firm's more than 800 attorneys, 45 count construction as their main practice area and work out of offices including New York City, Boston, San Francisco, Chicago and Miami. In the past year, two of the practice group's most active clients have been Related and Columbia University, both of which are changing the face of Manhattan's western shore.
The group has grown by an estimated 10 percent in recent years, said Mark A. Canizio, chair of the firm's construction practice. That includes the 2017 opening of a new office in Austin, Texas, where three full-time construction attorneys now work. The firm is considering Texas and Los Angeles as potential areas of expansion, he said.
New York, however, remains one of the most vibrant construction industries in the country, so it makes for interesting work, said Canizio, who's based there.
Towering above the Hudson River and built atop the rail yards that serve Penn Station, Hudson Yards is the largest private construction project in the U.S. As construction counsel for the project's developer, Related, Duane Morris has had an ongoing role in the undertaking, including drafting and negotiating design and construction agreements, the firm said.
The subjects of those negotiations included 30 Hudson Yards and 10 Hudson Yards, office towers totaling 2.5 million and 2.1 million square feet, respectively; 35 Hudson Yards, a 950,000-square-foot, mixed-use commercial and hotel building; 15 Hudson Yards, a 924,000-square-foot residential project; and the structural platform built over the rail yards themselves.
That platform is part of what makes the Hudson Yards project unique and interesting, as a significant amount of coordination was required to build such a massive development on top of an active rail yard, said partner Kenneth H. Lazaruk, who is also a licensed professional engineer in New York and New Jersey.
Partner Meghan M. DiPerna added that it was important for the project to not interfere with the trains and that the sheer number of players involved in the development alone made it challenging to work on.
Duane Morris also represented Related in its negotiations with Amtrak regarding part of the proposed Gateway Project, which would carry trains under the Hudson River between New Jersey and Penn Station. The only potential way for these trains to access the rail hub is for them to travel under the existing rail yards, so work on Hudson Yards had to account for the future construction of a tunnel underneath everything, the firm said. ...
Although Related and Columbia may not seem similar — one is an international real estate firm and the other is a university — Canizio said representing a school like Columbia isn't much different from work the group might do for a major developer, mostly because the university does a lot of construction.
"It's not like a client that just does a headquarters once in a while," he said. "They have their own construction departments, so we deal with sophisticated people."
To read the full article, visit the Law360 website (subscription required).