Duane Morris LLP, one of the city's Top 5 law firms and one with an impressive global footprint, is getting new leadership. Matthew A. Taylor, 53, an active litigator who has headed the firm's Trial Practice Group, will become chairman and CEO effective Jan. 1.
Outgoing CEO John J. Soroko, 66, who has shepherded Duane Morris through some perilous times, is stepping down to return to full-time litigation. Since 2008, Soroko has led the firm through the worldwide financial crisis, overseen international expansion, and built the firm into a 750-attorney powerhouse with 25 offices in the United States and multiple outposts in London, Asia, and the Middle East.
Soroko leaves a powerful legacy but is proudest of preserving Duane Morris' culture of collegiality. "Throughout all of this change and the successful growth, we've kept the culture intact," he said. "We have built a very collaborative and cooperative and non-territorial culture which was highlighted in a Harvard Business School case study." …
And as the newly minted CEO, he plans to maintain his presence in the courtroom to try big cases.
"I litigate. It's who I am," Taylor said.
What should people know about Duane Morris?
It's a great Philadelphia institution, founded in 1904, and has been a leader in the industry and the Philadelphia business world for a long time. With all our growth, we've maintained our Philadelphia nerve center. That is not going to change.
We've done a great job not only expanding our footprint in the U.S., but also made a real mark internationally with emerging markets in Asia — in Singapore, Myanmar, and Vietnam among others — and in Oman, along with joint ventures, a very strong London office, and a presence in Mexico City. That real growth started with the great Sheldon Bonovitz and was continued by John Soroko.
We did a lot of it in the last 10 years while many law firms were going out of existence. If you look at our financial performance in some of the toughest times ever, we performed really well while maintaining a pristine balance sheet, with no debt and a capital structure that many firms can't brag about.
Why the emphasis on international expansion?
This world is getting smaller and our clients on the stateside are growing and doing more internationally. International companies, especially in Asia, are looking to do deals and invest in the U.S. It's client-driven and driven by the global economy. …
What will be your primary mission as CEO?
My function is to grow the firm and recruit lawyers who want to join our platform, not only because we're doing sophisticated legal work, but because of our collaborative culture. That's been a great recruiting tool. …
How does Duane Morris distinguish itself from the other Big 5?
By the breadth of our practice. Our international intellectual-property group and the strongest litigation trial practice out there — and it's not just limited to Philadelphia — our smart expansion also sets us apart and our success in the emerging markets in Asia. It's a story not many others can tout. And separates us from the pack.
Has the business of law changed in any fundamental way? How has it had an impact on Duane Morris?
Clients need their firms to be nimble and flexible. Clients are under incredible pressure to maintain budgets and control costs. We get that. We realize it's only going to get more complex. That's reflected now in alternative fee structures. We're responding to the pressures our clients are under and that's true for our Fortune 500 clients as well as our small clients. …
Tell me about your life outside of Duane Morris.
I've been married for 28 years. I have four children. I'm a big Boston College guy — my wife and I both went to BC. I love spending time and traveling with my family. And nobody loves golf more than me. I golf locally at Stonewall in Chester County, and also try to play some golf in Ireland at Lahinch once or twice a year.
How do you expect Duane Morris to make news in the coming year?
By winning big cases and closing great deals. You're going to see that. That's how we'll stay relevant and stay strong. And hopefully that'll catch your readers' eyes.
To read the full article, visit www.philly.com.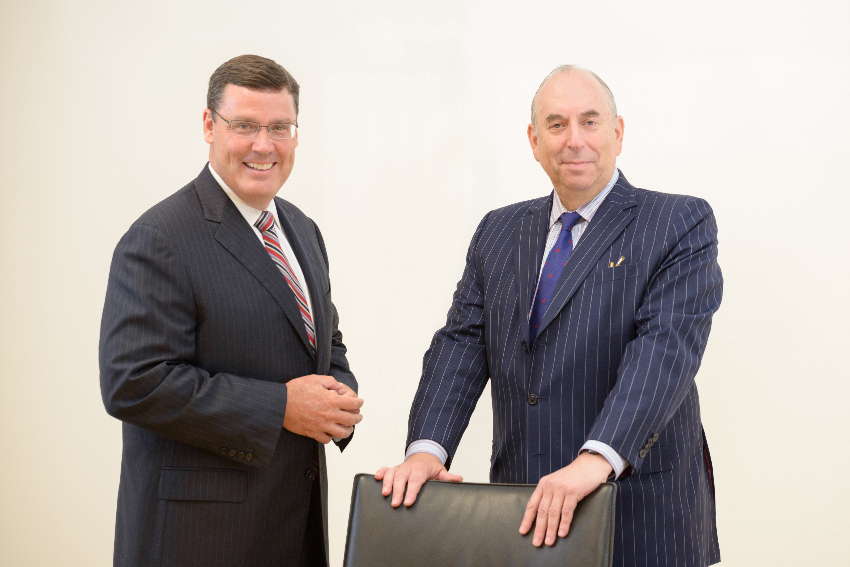 Matthew A. Taylor and John J. Soroko