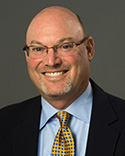 Brad A. Molotsky
Good2bSocial, digital marketing agency for lawyers and companies in the legal industry, named Duane Morris partner Brad A. Molotsky as a top 5 Twitter influencer on real estate law.
The company writes:
Brad is a partner in the Cherry Hill and Philadelphia offices of Duane Morris where he serves as a team lead for the firm's Project Development/P3 industry group and co-head of the firm's Opportunity Zones practice group. Brad's primary practice is focused on the areas of opportunity zone fund creation and fund deployment, financing, public-private partnership, real estate joint ventures (including mixed-use and multi-family development), commercial leasing (including a focus in cannabis leasing), and acquisitions and divestitures. Brad regularly contributes to the firm's Cannabis Industry Blog and Project Development/Infrastructure/P3 Blog. These topics, with a particular focus on sustainability, serve as the content for Brad's Twitter page, which has 4,133 followers.
Follow Brad on Twitter @bmolotsky.
For more information, visit the Good2bSocial website.