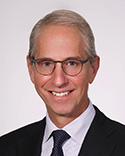 Seth A. Goldberg
Seth A. Goldberg, Duane Morris partner and team lead of the Cannabis Industry Group, spoke with Law.com's Higher Law on the uncertainty surrounding vaping and its implication on the cannabis industry.
---
Vaping. Just mentioning the word is probably enough to give some folks in the cannabis industry hives these days.
Through Sept. 12, 380 cases of lung-related illnesses tied to e-cigarettes had been reported in 36 states and one territory, according to the Centers for Disease Control and Prevention. Seven people have died. Authorities have not identified the specific cause of the ailments but "most patients have reported a history of using e-cigarette products containing THC," the CDC said.
Regulatory responses have been all over the map. Michigan has given retailers 14 days to remove flavored vape products, but not THC cartridges, from the shelves. President Trump announced plans to ban most flavored e-cigarettes. New York subpoenaed three vape companies—Massachusetts-based Mass Terpenes, California-based Honey Cut and Michigan-based Floraplex Terpenes—and asked for their help in a state investigation. California Gov. Gavin Newsom says he'll spend money from the state's cannabis tax revenues on an anti-vaping campaign but adds that he doesn't have the authority to ban e-cigarettes unilaterally.
With all this uncertainty and confusion over vaping, I checked in with Seth Goldberg, team lead for Duane Morris' cannabis industry group. Our conversation is edited for length and clarity.
Higher Law: What do lawyers in the cannabis space need to know about what's going on with vaping?
Goldberg: At least some of the early reporting about the THC-related claims were that it had to do with black market THC vaping. And that's really important, because most of the lawyers who practice in this space are representing state-licensed cannabis operators. And it's important that state-licensed cannabis operators meet the regulatory requirements pertaining to testing their products, knowing what's going in their products and having the right safety protocols in place.
Interestingly, state-licensed THC cultivators, processors and dispensaries have requirements to meet with respect to their products, their growing methods, their processing methods. But some of the companies with whom they source some of their materials—for instance, companies that make terpenes or companies that make some of the chemicals that go into the vaping oils—may not be licensed.
HL: That's a liability risk, then, if you're a producer?
Goldberg: From a personal injury or a products liability standpoint, a manufacturer has liability for selling products that have a defect, even if the defect is from a part supplied by another company.
HL: What is the best guidance for clients in this space right now?
Goldberg: The number of claims relative to the overall universe of vaping, whether it's nicotine or THC, seems to be on the low end. It justifies you really monitor it but I think most importantly understanding the safety profile of your product.
State-compliant cannabis operators may have requirements with respect to recalls of products if the products are deemed unsafe. But at this point there's no reason to believe that any specific product is unsafe. It's too early to tell. So unless there's some specific information about a specific product or a product component, that it's unsafe, it appears right now to be time to investigate, to get more information. But there doesn't appear to be a reason to pull products from the shelves at this point.
HL: Which regulatory agencies do we need to be watching right now?
Goldberg: Each state has a state equivalent of the FDA, an office of public safety, a department of health, and states' attorneys general may have an interest in the issue. And from a federal standpoint, of course, you have the FDA. The Trump administration itself has said from the executive branch there may be some prohibition on e-cigarettes.
But it's interesting that because THC-containing cannabis products are still federally unlawful, it may be that a federal prohibition of e-cigarettes would not explicitly cover THC-containing cannabis products. Instead, those products would seem to be in the purview of the Department of Justice under the Controlled Substances Act..
So there is a risk. Cannabis companies should be concerned about the risk that the federal government may use vaping-related health conditions as a reason to crack down on THC cannabis companies.
HL: And conversely, industry groups have said this may be an opportunity for Congress to dive into cannabis regulation.
Goldberg: That's right. Rather than crackdown on THC cannabis-product companies in a piecemeal way that really would not address the overall health issue, a better approach may be to pass legislation like the STATES Act or some other legislation that would allow the FDA or some other federal government agency to regulate THC-containing vape products in a way that ensures public safety.
Reprinted with permission from law.com, © ALM Media Properties LLC. All rights reserved.