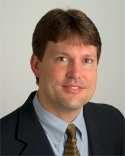 Houston-based Quanta Services turned to Duane Morris for the pending sale of its fiber optic licensing operations to Crown Castle International Corp. for about $1 billion in cash.
Crown Castle, also based in Houston, is using a team from Cravath, Swaine & Moore.
On April 30, Quanta announced a definitive agreement to sell Quanta Fiber Networks, known as Sunesys, to Crown Castle. Sunesys, a wholly owned subsidiary of Quanta, is a fiber services provider that owns or has rights to nearly 10,000 miles of fiber in major metropolitan markets. The transaction is subject to regulatory approvals and other customary closing conditions, but is expected to close by year end.
Shelton Vaughan, a corporate partner in Duane Morris in Houston, leads the team representing Quanta. Others include corporate partner Joel Ephross and associates John Lin and Emily Lee, all of Houston; and tax partner Stephen DiBonaventura, antitrust partner Ed Biester, intellectual property partner John Neclerio and environmental partner Seth Cooley, all of Philadelphia.
Steven Kemps, executive vice president and general counsel at Quanta, is working on the deal, along with Brett Schrader, deputy general counsel, and Kari Findley, senior counsel-strategic acquisitions.
The Cravath team, all of New York, for Crown Castle includes partners Stephen Burns and Johnny Skumpija and associates Mark Mushkin and Sharon Freiman for corporate matters; partners Andrew Needham and Christopher Fargo and associate Ashley Elnicki for tax work; senior attorney Lawrence Pasini and associate Amy Benford on executive compensation and benefits matters; partner Peter Barbur and practice area attorney Robin Landis for antitrust work; and partner Matthew Morreale on environmental matters.
Reprinted with permission from © ALM Media Properties LLC. All rights reserved.