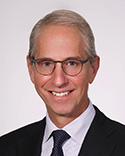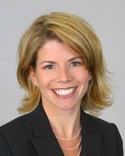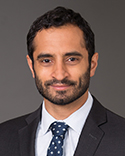 With the rapid spread of marijuana legalization in the US, lawyers are discovering that the tangled web of regulations guiding the rapidly growing industry is a boon for business. …
There are several key reasons lawyers are attracted to the marijuana industry. For one, as cannabis companies grow, merge, and start getting the attention of Fortune 500 corporations as acquisition targets, they need more sophisticated advice on financing, tax planning, corporate structure, and M&A. …
That's an opportunity to a select group of lawyers who have cut a trailblazing path into the industry. Once reluctant, some of the biggest law firms, like Duane Morris, Baker Botts and Dentons, are building out specialized cannabis practice groups as the industry continues to grow in profitability and complexity. …
Business Insider has pulled together a list of the top lawyers who've worked on the largest deals in the past year in the growing marijuana industry.
---
Seth Goldberg, Jen Fisher, Neeraj Kumar: Duane Morris
Firm: Duane Morris
Location: Philadelphia, New York, and San Francisco
Duane Morris has staked out big territory: It's one of the few AmLaw 100 firms marketing its cannabis practice group, said Neeraj Kumar, an associate at the firm who works on cannabis issues.
"This is a very good opportunity for our firm," said Seth Goldberg, the chair of the firm's practice in Philadelphia. Cannabis is one of the "few emerging markets that has multibillion-dollar potential."
Goldberg, a seasoned trial lawyer with decades of experience, said he spearheaded the firm's involvement in the industry in 2014 after Colorado became the first state to allow recreational pot shops.
And for Kumar, the opportunity to become an expert in a field where there's "a new development every week" was something he couldn't turn down.
Duane Morris represented iAnthus, a US cannabis company, in its $640 million merger with MPX Bioceutical, also the first public-to-public transaction in the US cannabis industry. Further, the firm has advised investors on real-estate acquisitions.
For more information, visit the Business Insider website.