Duane Morris Marks Juneteenth with 'black-ish' Star
By Allie Reed
June 19, 2020
Bloomberg Law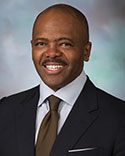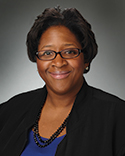 While Big Law firms across the country closed to observe Juneteenth, Duane Morris marked the occasion in a different way. The Philadelphia-based firm brought in actor and director Laurence Fishburne, who stars in the ABC sitcom "black-ish," to talk about fighting racism with love.
"You have to love them through this," Fishburne said of difficult conversations about race with family members in a Friday webinar for Duane Morris employees. "You create change by the way that you live your life."
June 19 commemorates the effective end of slavery in the U.S., recognizing the date in 1865 when Union General Gordon Granger informed slaves in Galveston, Texas, of their emancipation. That was more than two years after President Abraham Lincoln signed the Emancipation Proclamation, banning slavery.
Big law firms publicized calls for racial justice after the recent death of George Floyd in police custody in Minnesota sparked protests throughout the U.S. Many are commemorating Juneteenth at a time when the legal industry is grappling with its own diversity issues and critics say these kinds of events are not enough.
More than 1,000 Duane Morris employees and their family members tuned in for the "Juneteenth Town Hall." Partner and Chief Diversity and Inclusion Officer Joseph West acknowledged that many of the people on the call may be "late to class," having not have heard of Juneteenth before the calls for racial justice surged after Floyd's death.
West asked Fishburne to explain Juneteenth "for the people who are late to class."
Fishburne credited his own work in spreading the word, including to people's computers and smartphones.
"'Blackish' made history for its Juneteenth episode that aired three years ago," Fishburne said. "Within a week of the show's airing, Apple put Juneteenth on their calendar worldwide," he added. [...]
The Duane Morris event was a "continuation" rather than a "culmination" of the firm's work, said Lisa Scruggs, a partner in the Chicago office who has worked on a number of education reform issues.
She and the other partners praised West for hosting weekly webinars for diverse lawyers that help cultivate a sense of community, especially during the isolation forced by the Covid-19 pandemic. [...]
To read the full article, visit the Bloomberg Law website.