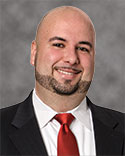 Duane Morris partner Driscoll R. Ugarte represented a biopharmaceutical company in its $5 million stock sale to raise funds to be used for cancer drugs clinical trials.
Ugarte, based in Boca Raton, represented Soligenix Inc., a New Jersey-based company that develops and commercializes products to treat rare diseases for which there is an unmet medical need. Soligenix sold common stock in both a public and a private offering mainly to Knoll Capital Management LP and ACT Capital Management LLLP and also to other investors. The sale closed Nov. 2.
Soligenix is in the final phase of developing three drugs, and the $5 million will be used to further clinical trials for two of the drugs, Ugarte said.
One of the drugs is being developed to treat oral mucositis in patients with head and neck cancer, and the other is for treatment of cutaneous T-cell lymphoma.
For the buyers, purchasing the shares is an investment.
"The hope is that they invest now at a stock price, and their stock price was $2 (a share), hoping that one of these three drugs is approved for marketing in the U.S. and when that happens, the stock price rises, and they can realize a gain," Ugarte said.
The sale is unique because simultaneous public and private offerings are prohibited by securities law, but Ugarte took advantage of an exception, he said.
That gained more funds for Soligenix. The company had a cap on how many shares it can sell in a public offering, so being able to also sell in a private offering upped the total sale price from $3 million to $5 million, Ugarte said.
The Securities and Exchange Commission exempts a company that had pre-existing relationships with investors so "they can enter both into a private and a public offering with those same investors, and there's no violation of the securities laws," he said.
In addition, only investors in good financial standing—for example, individually having more than $1 million in net assets—could buy shares in the private offering, Ugarte added.
The $2 per share price, for both the 1,575,500 shares sold in the public offering and the 982,000 shares sold in the private offering, is higher than the $1.84 per share closing price for Oct. 30, the day before the Soligenix shares were priced, according to Ugarte.
New York-based retail and institutional broker-dealer Aegis Capital Corp. brought the investors to the table and got them interested in the shares.
Reprinted with permission from Daily Business Review, © ALM Media Properties LLC. All rights reserved.