Duane Morris Partners With Cannabis Trade Association
By Sam Reisman
October 18, 2018
Law360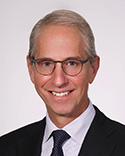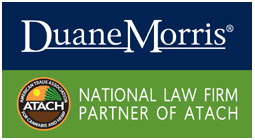 Duane Morris LLP announced a partnership with the American Trade Association for Cannabis & Hemp on Thursday in what the parties are touting as the first ever partnership between a major law firm and trade organization for the drug.

The alliance between the Philadelphia-based BigLaw firm and the cannabis industry trade organization comes as some form of legalization of the federally illicit drug has arrived in virtually every corner of the country, entangling industry players in a host of intricate regulation. ...
Duane Morris partner Seth Goldberg, who leads the firm's cannabis industry practice, told Law360 the partnership is an acknowledgment that the industry has matured to the point where cannabis businesses and ancillary companies that service them, both of which comprise ATACH, are dealing with complex transactions and compliance issues that require sophisticated legal services.

Goldberg estimated that approximately 40 to 50 attorneys at the firm have some expertise servicing cannabis clients and they represent a cross section of the firm's practice areas.

"As the industry grows, so grows its gravitational pull on noncannabis companies," Goldberg said. "And more and more we're getting inquiries from traditional, noncannabis companies saying, 'Hey, how do I get into the cannabis industry?' or 'This cannabis-related issue has come up.'" ...
"One of the reasons the cannabis market is a natural place for Duane Morris is that we have a number of offices in states that have legal cannabis, so our office footprint fits nicely within the footprint of state-by-state legalization of cannabis," Goldberg said. ...
To read the full article, visit the Law360 website (subscription required).