Duane Morris Partnership May Cement Status in Cannabis Industry
By Melissa Heelan Stanzione
October 19, 2018
Bloomberg Law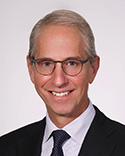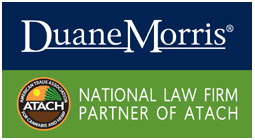 Duane Morris has announced it will team up with a cannabis trade association to help elevate its profile in the burgeoning industry.
The legal marijuana industry is growing "at warp speed" and its gravitational pull is attracting cannabis as well as non-cannabis businesses that need legal advice, Seth Goldberg, chair of the firm's cannabis practice group, told Bloomberg Law. ...
By hosting cannabis industry events and blogging about industry standards with ATACH, the firm hopes to make connections with cannabis but also non-cannabis companies like banks, insurance companies, hospitals, real estate developers, and investors, Goldberg said. ...
There are complex regulatory issues due to the federal prohibition on cannabis that raise challenges for so many businesses, said Goldberg.
He explained his firm is looking at cannabis "like any other industry" where Duane Morris would be able to provide specialized advice in any discipline. ...
Dozens of Duane Morris attorneys work on cannabis matters throughout the United States because the practice requires specialization in numerous areas like tax, finance, real estate, intellectual property, and regulatory matters, Goldberg said, adding that this makes it an industry well-suited for large firms.
To read the full article, visit the Bloomberg Law website.