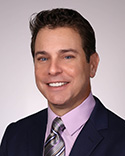 CHICAGO—Employers that wish to vet potential employees using social media sites such as Facebook and Twitter must be very careful not to violate anti-discrimination laws, an attorney said June 17 at the Society for Human Resource Management's Annual Conference and Exposition.
Employers often say they want to access social media information about a job candidate because they want to know as much about him or her as possible, but "there is an awful lot of information about applicants that you don't want to have," Michael S. Cohen of Duane Morris in Philadelphia said.
The compliance risk is that by viewing a candidate's Facebook or Twitter profile, a hiring manager often can immediately see what protected classes the candidate belongs to, including sexual orientation, religion, race, age, and pregnancy status, Cohen said.
"It's all on there," he said, comparing the resulting compliance problem with asking the candidate in an interview prohibited questions about his or her age or sexual orientation. Further, about one-quarter of Facebook users have not set any privacy controls on their profiles, Cohen noted. "This is not good for our purposes because these users are not giving us any help" for compliance with anti-discrimination laws, he said.
Whose Poor Judgment?
Unfortunately, one of the biggest reasons employers give for turning down applicants based on their social media profiles runs afoul of the Americans with Disabilities Act, Cohen said. This is the tendency to disqualify candidates "because they didn't exercise good judgment"—which frequently means that the potential employer has seen social media pictures of the candidate drinking or abusing drugs.
"Who has never exercised bad judgment?" Cohen asked rhetorically. More seriously, the "ADA for me is the biggest risk, as it relates to substance abuse." Addiction to a drug that has been prescribed, or alcohol abuse problems put the candidate in a protected disability class, Cohen said.
Other problems exist with taking social media content about a candidate too seriously, in that "people are not always truthful with content they post," and may be given to joking exaggeration, he said.
Then there are malicious postings by third parties to someone else's pages. Cohen said a friend of his was out of internet contact when his Facebook page was hacked, his profile picture was replaced with a photo of Hitler, and anti-Semitic content was posted everywhere on his account. The problem here is that a potential employer could disqualify a good candidate on such a basis, he said.
Or again, Cohen said, "you have managers making decisions based on how someone looks in a bathing suit or bikini, which is not relevant to most of our companies."
If employers do choose to screen candidates based on social media, Cohen said, HR should carry out the social media presence review as an integrated part of the background check process. Hiring managers should not be allowed to review the candidate's social media presence independently, he added.
Cohen further recommended that employers should:
Be aware of state and local law. Several states now prohibit employers from asking for social media passwords, and several more have bills pending that would do so, Cohen said.
Do the check at the conditional offer stage, after the candidate is interviewed and the company knows it is interested in hiring him or her.
Be consistent about what information is gathered from social media sites—"selective checks" pose a compliance risk.
Document what information is considered, and by implication what prohibited information is not being gathered.
Verify the information gathered is necessary.
Michael S. Cohen concentrates his practice in the areas of employment law training and counseling.
Reproduced with permission from Daily Labor Report, 118 DLR B-1 (June 19, 3013). Copyright 2013 by The Bureau of National Affairs, Inc. (800-372-1033) http://www.bna.com