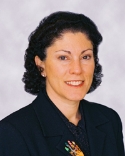 Lisa Spiegel
A subtle change with major implications is coming to the H-1B visa program that could give large tech companies an edge in bringing highly skilled workers to their sprawling Silicon Valley campuses, while hurting outsourcing firms that hire entry-level workers to fill software jobs.
The Department of Homeland Security announced a rule change Wednesday that will transform the lottery that decides who gets the 85,000 H-1B visas granted to for-profit companies every year. …
Previously, an initial lottery granted 20,000 visas only to those holding advanced degrees granted by U.S. institutions — master's degrees or doctorates — and then a general lottery granted 65,000 visas to all qualified applicants.
The Department of Homeland Security switched the order of these lotteries, it said in a notice of the final rule change, which will bolster the odds for highly educated foreign nationals. The change reduces the likelihood that people with just a bachelor's degree will win in the general lottery, said Lisa Spiegel, an attorney at Duane Morris in San Francisco and head of the firm's immigration group.
"I think we're going to be seeing a lot of people going back to school," Spiegel said.
The rule change is effective this year. …
To read the full article, visit sfchronicle.com