Insuring Cannabis Businesses
By Judy Greenwald
October 2, 2017
Business Insurance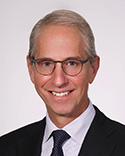 Seth Goldberg
Marijuana is on the verge of becoming a big business for insurers.
As more states legalize it for medical and recreational uses, there is a growing need for insurance coverage that will protect marijuana-related businesses from the time seeds are first planted, to the quality-control labs that test the plants, down the distribution channels to when they are sold in medical or recreationally oriented dispensaries.
But there is one major roadblock to its distribution by the admitted market: It is still listed by the federal government as an illegal drug.
While a growing number of excess and surplus lines insurers are beginning to offer coverage, there is general agreement it will not be widely written by the admitted market until—or if—the federal government changes its policy.
Some observers point to its decriminalization by 29 states and the District of Columbia, including the potentially massive California market that opens up in January. They say this trend's sheer momentum makes it inevitable that the federal government will eventually change its policy. … The need of coverage is there. …
"The demand is not going to decrease, notwithstanding the uncertainty in the regulatory system, so the opportunity for insurers is only going to grow," said Seth A. Goldberg, a partner with law firm Duane Morris LLP in Philadelphia.
"The question is really one of risk tolerance," Mr. Goldberg said. But at the same time, "this is an emerging market that is growing very fast and has a real need for insurance in all aspects of the business." …
To read the full article, visit the Business Insurance website.