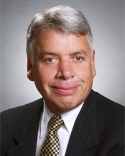 [Duane Morris Partner Paul D. Moore served as Chapter 11 trustee of New England Compounding Pharmacy (NECC). In determining fees for the case, U.S. Bankruptcy Court Judge Henry J. Boroff noted Moore's pivotal role.]
Boroff characterized the trustee's work as exemplary.
"Under his watch, what began as a case likely to be hopelessly administratively insolvent has been transformed into a vehicle by which the hundreds (if not thousands) of NECC's victims will receive some compensation for their suffering from a pool of funds the size of which could not possibly have been seriously projected at the outset of this case," the judge wrote. "Given that the Trustee resolved this highly troublesome case swiftly through consensual resolution and, at the end, with virtually unanimous creditor support, the Court finds that the lodestar amount simply does not reflect the benefit the Trustee's services have conferred not only on NECC's creditors and tort victims, but on other parties, such as the many settling third parties, as well."
[…]
"Given the exceptional results in this case, and the efficiency and speed with which the Trustee was able to accomplish far more than could reasonably have been anticipated at the beginning, the Court finds that a reasonable fee is equal to 2 times the lodestar amount," the judge stated.
To read the full text of this article, please visit the Massachusetts Lawyers Weekly website (subscribers only).