Miami Attorneys Negotiate Loan in Slower Construction Lending Climate
By Lidia Dinkova
October 10, 2017
Daily Business Review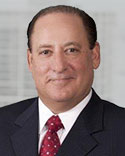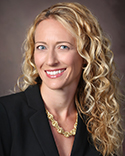 Attorneys Elaina I. Sodhi and Jay Steinman secured a $59 million loan for a mixed-use development despite a lending climate where some bankers are hesitant to advance money for condominium construction.
Many banks are a little bit tentative for lending in that market," Steinman said. "There's speculation that there's a little bit of overheating in construction of condominium projects."
It was in part the project's location — in Coral Gables, which has fewer residential condos than downtown Miami — and the developer's track record that helped land the loan, Sodhi said.
Sodhi and Steinman, partners at Duane Morris in Miami, represented Florida Community Bank in negotiating the loan for The Astor Companies' Merrick Manor development. The loan closed July 31.
Merrick Manor is a Mediterranean-style, 10-story project at 301 Altara Ave. just north of the Shops at Merrick Park. Now under construction, the complex will have 227 condo units, 19,000 square feet of retail space and 399 parking spots.
"The framework of the building was pretty much completed but still needed to be finished, and the developer put some money in that he needed to get back and (for) the remaining development cost," Sodhi said of how the loan proceeds might be used.
Florida Community Bank, based in Weston, echoed Sodhi's comment that the developer's track record and the project's location played into its decision to issue the loan.
"For us, this opportunity captures all of the aspects we look for when lending money as the sponsor is a top-notch, experienced builder who we have known for decades, and the project is located in the vibrant Coral Gables market," Rick Ortiz, senior vice president and senior commercial real estate relationship manager for Florida Community Bank, said in an email.
The bank in August 2015 issued a $46.7 million loan for a different project, InTown, by the same developer, according to public records. InTown is mixed-use development in Miami's Little Havana neighborhood.
"In the commercial real estate space, we prefer to finance proven cash flow and only finance construction loans for longstanding clients who are proven operators with projects in attractive submarkets," Ortiz said.
Coral Gables is one such attractive submarket, and it also has "the capacity to absorb residential inventory at this price point," he wrote.
The price for the residences ranges from $475,000 for a one-bedroom unit to $2.4 million for the five-bedroom penthouse units, said Neybis Sanchez, director of sales for Merrick Manor.
The target buyers include young professionals, empty nesters and those looking for a second home, Sanchez said.
This loan was a special transaction given the uneasiness of some lenders about approving loans for Miami condo construction, Steinman said.
That market, he said, has plateaued recently for several reasons. More condos have been built and, coupled with the existing units, there's somewhat of a saturation. At the same time, condo purchases have slowed, and prices have decreased, he said.
"It's not an up market right now. It's kind of a static market. I think the pricing has fallen over the last year, and sales have plateaued, so it's not as robust as it was a year ago," Steinman said.
Merrick Manor also was attractive because construction was underway and more than half of the units have been pre-sold.
"There's less risk for a project that's that far along and that far in sale," Steinman said.
Merrick Manor residences will range from 574 square feet for the one-bedroom units to 3,300 square feet for the five-bedroom corner units with a double master-bedroom scheme. Amenities include a lounge, business center, fitness center and pool.
Reprinted with permission from Daily Business Review, © ALM Media Properties LLC. All rights reserved.