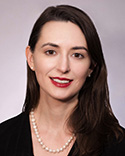 Kelly Bonner
In 2016, it was muted monochromatic makeup. The next year ushered in a spectrum of sunset reds and dusty pinks, and 2018 was the year of technicolor highlighter. With bold beauty trends on the rise, it's no surprise that 2019 has been declared the year of neon. Pinterest reports that searches for "neon eyeshadow" jumped a whopping 842% over the past few months. For fans, especially Gen Zers, the look is a celebration of fun, commitment-free expression: Daydream, create, wash it off, and repeat. But what happens when experimenting with the latest beauty trends could put your health at risk? [...]
It turns out, numerous beauty brands have been routinely adding colorants to pressed powder palettes that have not been approved for use around the eye area by the FDA, the government agency that regulates cosmetics. What's more, the products are still being openly sold by top beauty retailers thanks to clever marketing and labeling practices.
[...]
As for the brands that feature a disclaimer not to use on eyes, and then turn around and show models wearing the product on their eyes, Kelly Bonner, associate attorney at Duane Morris LLP in Philadelphia, had this to say: "All labelling must be truthful, not misleading, and contain all required information in a prominent and conspicuous place. Determining whether a label is misleading requires considering whether it contains deceptive representations, or leaves out material facts or consequences resulting from the intended use of the product."
[…]
Furthermore, would a jury consider modeling the products on eyes as an example of misbranding? Bonner says there's a lack of precedent, so it's anyone's guess, but to even get there, a plaintiff would have to prove that they were injured from the product. The FDA's public database of complaints shows reports of alleged adverse reactions to neon face paint and nail polish from various brands, but none from the palettes currently in question at time of publication.
To address the many brands that are both labeling products for eyes and using unapproved ingredients — which is prohibited by federal law and violates federal regulations — the most consumers can do is call on the FDA to take action. According to Bonner, "the FD&C Act does not have a private right of action, which means that members of the public can't sue to enforce the Act's provisions. Only the federal government can enforce the FD&C Act."
[…]
Once again, it points to a larger problem: The multi-billion dollar U.S. beauty market is moving light years faster than the government is staffed and funded to regulate, and it will take legislation to change how it operates. You may have heard about the Personal Care Products Safety Act, a bi-partisan bill that's been in and out of the news. It was introduced back in 2017 — but stalled in the Senate[.]
"If passed, it would be the first substantive update to the FD&C Act since 1938," Bonner says. "[It would] strengthen the FDA's ability to regulate cosmetic ingredients." In short, the bill would empower the FDA to call for a safety review of numerous ingredients and contaminants each year and require companies to report serious adverse reactions from beauty products within 15 days of receiving the complaint. That's correct: Currently, brands don't have to tell the FDA when consumers report negative reactions, no matter how serious.
What's more, it would increase transparency for online shoppers who don't see warning labels until after they've ordered and opened the product. "Regarding labels, the PCPSA would require companies to label cosmetics that contain ingredients not safe for children or pregnant women, and to post complete label information, including warning statements, online," Bonner says. This in itself would change the game by increasing the likelihood that warning labels are actually read and consumers have a fair shot to see ingredients before entering their credit card info.
[…]
To read the full text of this article, please visit the Refinery29 website.