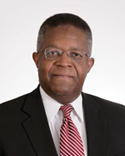 The National Credit Union Administration is the second federal banking regulator to issue an alert about fraud risks linked to distributed denial of service attacks.
In late December, the Office of the Comptroller of the Currency also issued an alert about DDoS activity.
Partner Joseph Burton shares his thoughts on these notices and what they mean to banking and credit institutions in this article from Bank Info Security.