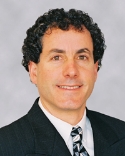 In a business where networking is key to rainmaking, Eric Sinrod, a partner at Duane Morris in San Francisco, has discovered that writing a weekly legal column beats press-the-flesh marketing any day.
The author of more than 300 columns covering a wide array of topics relating to the Internet and technology, Sinrod has managed to use the Internet both as a subject and a medium with which to launch and market a high-tech law practice.
Since starting his Cyberlaw column in 1999, Sinrod says he's gotten calls from potential clients around the country who knew him only from the articles he's written. Not only has it landed him business, he says, it's also attracted potential employers, including his current firm.
"I showed my columns to some of the Duane Morris people and I think that got them interested in recruiting me," said Sinrod, who joined 600-lawyer Duane Morris in 2000 from Hancock Rothert & Bunshoft. (The two firms merged this year.)
Today, his weekly columns, which appear on CNET's News.com on Tuesdays and Findlaw.com on Thursdays, generate a significant amount of counseling and litigation work for the former insurance defense and securities litigator. His columns have caught the attention of major clients like eBay, Thomson Corp. and Providian Corp. And the kind of work he's getting is as varied as the topics his column covers, from copyright, patent and trademark infringement to spam and privacy issues.
Edward Friedland, a general counsel of Thomson Corp.'s legal and regulatory division in Stamford, Conn., was one of the people who contacted Sinrod after reading his column in 2003. Friedland said he was facing some knotty Internet copyright issues at the time and was having a hard time finding an expert.
"There was very little law or legal precedent at the time and we found ourselves looking for someone who can be creative — more creative than maybe most lawyers wanted to be," Friedland said. "I happened to read a column of his that was pretty much on point and I just picked up the phone and called him."
Write From the Start
Sinrod started writing about the Internet while wrapping up a seven-year billion-dollar-insurance defense matter for Lloyd's of London. Faced with the prospects of not having any work after the case, Sinrod was looking for ways to generate new business.
"The case has consumed most of my practice and in the meantime the Internet was taking off," Sinrod recalled. "I recognized right away that it was going to be an important area that I might want to focus on once I'm done with the case."
He started researching and reading anything he could get his hands on about the Internet. In the early part of 1999, Sinrod was commissioned by a publisher to write an Internet law treatise but he got frustrated when nine chapters later, all his work was already obsolete, in a matter of mere months.
"Everything was just happening too fast," he said.
At the time, he was representing David Bunnell, the publisher of the now-defunct tech magazine Upside, in securities litigation. Bunnell suggested he write a column for the magazine instead of a book and that's when the idea for a column was born.
"It just made more sense than writing a big bulky treatise," he said.
Things started slowly at first. He got e-mails from readers and occasional client queries, but nothing big. When he moved to Duane Morris in 2000, he didn't bring any major client with him. Then Fremont-based Fundamental Software Inc. hired him that year on a bet-the-company trademark infringement case. The 14-year-old software firm was trying to stop a Colorado software startup from using the same name. Sinrod said the court ordered the Colorado firm to change its name.
Sinrod said Fundamental CEO Carl Ross entrusted the case to him based solely on reading his columns on domain name trademark infringement.
The biggest case landed through his column came in 2003, when in-house attorneys at eBay read his column on the company's court victory against Bidder's Edge, an auction site aggregator.
"They thought the story was fair and the in-house attorneys sent me an e-mail after reading my column," Sinrod said.
The e-mail started the relationship and eventually led to Sinrod getting a plum assignment defending the company in a case brought by a consumer who alleged the Internet site was liable for a failed auction sale of a ski resort in New Jersey.
"I helped establish that eBay had immunity as an Internet service provider under the Communications Decency Act," said Sinrod, who eventually got the suit dismissed.
Sinrod's column, which was later picked up by USA Today after moving from Upside to Computer World, led to other media opportunities, including television appearances and the conference circuit.
"The column has been a valuable resource to me," Sinrod said. "I've become recognized as an authority on [Internet] issues."
The Hard Part
The column pays dividends, but it also requires an investment of time and energy. In addition to billing an average of 2,200 hours a year, Sinrod spends at least half a day a week researching and writing the column. In the early days, when he was still new at it, it took a whole day to put together an article, he said.
"This is almost like a separate career for me," he said. "It has become an integral part of my practice. I consider it my own internal malpractice if I don't write a column."
Aside from putting in long hours, writing a column could also potentially raise conflicts issues or antagonize potential clients, which Sinrod said he has so far managed to avoid by trying "not to be too opinionated." He also had to force himself to write in plain English to keep things interesting. Another requirement for column writing is developing a thick skin. So far, Sinrod has received at least one threatening e-mail in response to his column.
Fellow Hancock Rothert alum Charles Fontana, now an in-house counsel at Cisco, avidly reads Sinrod's column every week. He said the columns are often interesting and entertaining and help him keep abreast of what's going on in the law.
"It actually amazes me how he keeps it up," Fontana said. "We both have kids. I don't know when he finds the time. He makes me feel like such a slacker."
Sinrod, who says he still finds time to attend school events and coach his kids' volleyball and basketball teams, said his BlackBerry and cell phone allow him to work outside of work.
"I think the important thing is that you enjoy what you're doing. For me it's not work, it's a pleasure. It has worked well for me. Some people spend a lot of time pressing the flesh and taking people out to lunch, but for me this is my angle," Sinrod said.
"I just don't sleep as much as I used to," he joked.
Reprinted with permission from The Recorder, © ALM Media Properties LLC. All rights reserved.