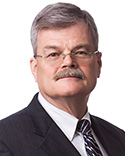 John Simpson
At the start of the Australian Open it looked as if the ATP might be headed for a revolution. Now it looks more like it is drifting into a civil war.
The trigger for what has become an awkward, very public rift between an insurgent faction of the ATP and some of the game's top stars is a disagreement over whether ATP executive chairman and president Chris Kermode's contract should be renewed for another three years starting in 2020 (he has been on the job since 2014). …
Roger Federer weighed in last Sunday in Melbourne, telling reporters, "I think we've had a good five, six years now under Chris' [Kermode's] leadership." Rafael Nadal appeared miffed he wasn't consulted on the issue, but he also backs Kermode. Player Council chairman Djokovic declined to make his views known, but last year at this time, he suggested the players ought to form a union separate from the ATP. That has been the elephant in the board rooms for a long time, but the pachyderm is largely an illusion.
In order to form any union, at least by U.S. law, the prospective members must be employees. Their bid must be officially approved by the National Labor Relations Board because a union is exempt from federal anti-trust laws (collective bargaining is a form of price-fixing). Tennis players are not "employed" by tournaments, they are independent contractors. And while ICs are free to form "associations," those groups cannot strike if they have a monopoly in their field (as the ATP and WTA do) because doing so would violate anti-trust laws.
But there is some wiggle room for the players. John Simpson, a Washington, D.C.-based attorney specializing in employment law at the white shoe law firm of Duane Morris LLP, told ESPN.com, "There has been a lot of flux in the definition of what constitutes being an employee versus an independent contractor. The NLRB [National Labor Relations Board] under the Obama administration focused on that issue a great deal and had a pretty expansive view. The college football players got pretty far with this kind of a case at the board level, but not in court. I think the [tennis] players have a shot here. I don't know that I would bet on it, but it isn't a frivolous claim." …
To read the full article, visit ESPN.com.