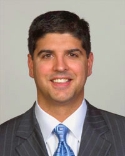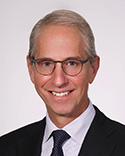 As of October 2018, the Centers for Disease Control and Prevention have confirmed 37 deaths from e-cigarettes, more commonly known as vaping.
A pair of these deaths occurred in Illinois.
Additionally, there have been 1,888 confirmed or probable lung injuries from vaping, the agency announced in a statement.
Though regulators and researchers are examining a possible link between vitamin E acetate, THC and vaping products, authorities remain unsure of the exact culprit. As the CDC points out on its website, various substances found within the e-cigarette products could be causing what the health organization called EVALI, an acronym for e-cigarette or vaping-associated lung illnesses.
As state and federal authorities rush to understand the cause of vaping lung injuries, multiple states, including Michigan, Montana, and New York have banned e-cigarettes. Here, in Illinois, the Senate passed a bill in late October that would ban e-cigarette use in public areas.
As regulators look harder at the vaping lung injury epidemic, personal injury, medical and labor lawyers are watching how state and, possibly, federal regulation would impact vapers, medical organizations and workplaces.
[…]
While regulators and health-care professionals are still investigating the cause of vaping-related illnesses and deaths, early reports suggest that products containing vitamin E acetate could be the culprit, said Neville M. Bilimoria, a partner at Duane Morris' health law practice group and the cannabis law group.
[…]
There have been some lawsuits filed in state courts against manufacturers that produced THC-infused vaping products, but consumers who got sick from the black market THC-infused vaping products may not have legal recourse, said Seth A. Goldberg, Duane Morris' Philadelphia-based partner and group leader for its cannabis industry practice.
So far, state-compliant THC vaping manufacturers do not appear to be using substances that are contributing to the injuries making headlines, he said.
"Regulating the product is better than having it be relegated to the black market where there are no controls," Goldberg said. "The people who are buying it from state-controlled cultivators, processors, and dispensaries are not having the problem."
[…]
To read the full article, visit the Chicago Lawyer website (subscription required).