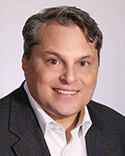 John M. Neclerio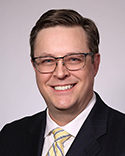 Matthew C. Mousley
Increasing options and decreasing prices in portable and wearable technology, like Google Glass, have made it easier for the average person to capture moments in everyday life, but that ability comes with a plethora of legal questions regarding wiretapping, privacy and admissibility of evidence.
Lawyers in the technology space agreed that new capabilities provided by wearable devices like Google Glass and GoPro cameras, as well as nonwearable but portable devices, like smartphones and tablets, have created some questions of criminal and civil law that have yet to be answered, or are answered inconsistently in different jurisdictions. But that will not slow down users and creators of those tools, they said.
"The Silicon Valley style is to move forward with the cool technology," said Jeffrey Vagle, executive director of the Center for Technology, Innovation and Competition at the University of Pennsylvania Law School. "We're going to see innovations with unexpected results. That's something that we've dealt with ever since the telegraph."
John Robert Large, for example, faced criminal charges after using "eyeglasses that recorded audio and video" to record several conversations he had with employees of HCR Manor Care in Lehigh County, according to a court opinion granting Large relief. The judge determined that Large was entitled to relief because the conversations took place in a setting where there was not a reasonable expectation of privacy: an office with the door open.
"The problem is the law has to keep up with the state of technology, and it's very difficult," said Leeza Garber, corporate counsel at Capsicum Group, a consulting company that deals with legal issues in technology. "People are unaware of how they might be violating already existing laws."
Large also faced a felony charge under a section of the state wiretap law that prohibits possession of a device that is primarily useful for "the surreptitious interception" of oral communication. But Lehigh County Court of Common Pleas Judge Robert L. Steinberg said it could not be determined that the device Large had used was useful in only that respect. He compared the device to Google Glass.
"In that regard, Google Glass, which is a wearable computer with an optical head-mounted display, has many features, including a touchpad which permits the display of search engine results, and the ability to download and run a variety of applications," Steinberg said. "The commonwealth's evidence in this case, based on the legislative history, case law and evidence presented, fails to meet its burden to demonstrate that, whatever the capabilities of the defendant's device, 'its design renders it primarily useful for the purpose of the surreptitious interception of ... oral communication.'"
Steinberg cited a number of cases from 1974 to 1992 that used this standard. But when specifically mentioning Google Glass, he used no citation.
In cases like Large's, "there may not be a lot of precedent," said John M. Neclerio, co-chair of the technology transactions and licensing practice group at Duane Morris. "Whoever that judge is who's making that decision may be making it on their own sense of what is private and what isn't."
Or, in some cases, privacy is outweighed by other concerns.
In a 2014 case in Allegheny County, a high school student used an iPad to record audio of bullying incidents at school, and was convicted of disorderly conduct. The charges were dropped on appeal.
"It was a technical violation of the wiretap statute, but you had this prevailing interest in preventing bullying," said Matthew C. Mousley of Duane Morris, a member of the International Technology Law Association's board of directors. "As with any law, there's kind of a risk-reward aspect to it."
Privacy Risks
Aside from wiretap act violations, Garber said there will definitely be an increase in invasion of privacy claims due to the increased accessibility of wearable technology. But addressing those issues will be tricky when it comes to proving damages and deciding if there was consent.
Neclerio pointed out that with a device like Google Glass, it would be difficult to argue implied consent, since the recording mechanism is activated inconspicuously.
The venue also makes a difference, Mousley said.
"There are some places that either have an explained policy or there's a societal expectation that you're not going to be recording," he said. "But there are other places where it's more gray."
Decisions could come down to small details. Neclerio pointed out that Large's case could have ended very differently if the office door had been closed.
Even when the technology is used in the name of justice, there may be obstacles due to privacy laws and constitutional protections.
"Everyone is calling for police now to wear surveillance cameras," Neclerio said, but questions arise when police enter a private place. "Where is that information going?"
Vagle agreed that regardless of intentions, recording law enforcement encounters can lead to trouble. Citizens can record video, but not audio, without an officer's consent, he said. And if police wear cameras, they run the risk of violating constitutional protections or collecting inadmissible evidence.
"There's a whole legal regime that applies to state actors," Vagle said. "I don't think it solves all the problems. ... In turn it creates new ones."
Waiting for Legal Guidance
The law surrounding wearable technology, Garber said, is similar to that surrounding data breach issues.
"There's no nationwide rule," she said. "There's going to be differences in adoption until a standard is formed."
Mousley said he expects to see decisions at the state level first. But that means makers and users of the technology will have to comply with the most rigorous state laws in order to avoid a violation.
Vagle said he expects more movement from regulators like the Federal Trade Commission. For example, he said, the FTC took action against a social networking application called Path, alleging that the company took personal information from users without their consent. The company settled in 2013.
That event may have kept Path from becoming a successful social media operation, Vagle said, and it might encourage other businesses to mitigate privacy risks before releasing a product. But government regulation is only one part of the solution.
"Many of these changes actually come about through social norms," said Vagle. For example, some public places and businesses, he said, post signs requesting that patrons refrain from using recording equipment.
Mousley said he thinks the expectation of privacy is lowering, especially among millennials, who seem more comfortable with sharing than previous generations. Neclerio agreed that new technology has pushed the boundaries on private information.
But constant recording during everyday activities could also mean inadvertent violations when going about day-to-day activities, Mousley said, in doctors' offices, banks and ATMs, private residences, or in the workplace.
"There's a certain amount of permission or tolerance that you would expect from some people," he said. "But at a certain point you're really cutting in on their rights.
Reprinted with permission from The Legal Intelligencer, © ALM Media Properties LLC. All rights reserved.