Biologics and Drug Pioneering Solutions
Helping to bring innovative life-saving products to the market effectively and efficiently.
As biotech, biopharma, and pharma companies develop new therapeutics, aligning legal strategies with development and commercialization goals throughout the extensive process of funding, R&D, clinical trials, and market entry is imperative to a company's strategy, success and growth. We assist clients in developing and implementing strategies to protect and expand their pipeline and maximize the benefit of their products to their target patient population.
Bringing Technology to Life
Representing top medical device manufacturers working to improve and enhance medical outcomes.
Medical device manufacturers encounter a wide range of issues when bringing a product to market and keeping it on the market. From device design and development through clinical trials and regulatory approval before marketing, to post-market surveillance and product liability concerns, medical device manufacturers face a complex field of potential issues and problems. We assist medical device manufacturers at every stage of the lifecycle of a medical device—protecting IP, negotiating supply and distribution contracts, assisting with the regulatory review process, and mitigating and defending against the threat of products liability litigation.
Innovative Insights
Providing strategies to deliver diagnostic and imaging offerings and services to the world.
Diagnostics and personalized medicine companies developing and commercializing innovative tests face an evolving patent landscape, increased regulation, and challenging data, privacy and reimbursement issues. A multifaceted strategy is key to monitoring and addressing these challenges.
Cutting-Edge Life Science Innovations
Providing creative solutions for disruptive technologies.
As artificial intelligence, additive manufacturing, robotics, and telemedicine/digital health revolutionize discovery, development, and manufacturing of biologics, drugs, diagnostics, and medical devices, legal solutions to address traditional and unprecedented IP, regulatory and data and privacy issues must be re-imagined to keep pace.
Enabling Solutions
Advising leading contract organizations on providing health insights and solutions.
Contract research, manufacturing and sales organizations provide vital resources and expertise to companies developing new products and technologies, as an avenue to improve efficiencies and smooth market entry. Up-to-date advice on contracting, compliance, and regulatory developments and solutions facilitates seamless integration of contract services for translating cutting-edge concepts and discoveries to the market.
Experience in the Field
Raising understanding of the agriculture and animal health industries and how the two intersect.
Duane Morris attorneys are well-versed in and provide incisive strategies for exclusivity and market positions, including IP procurement, defense and enforcement, in this specialized area. When it comes to veterinary pharmaceuticals, vaccines and biologicals and plant and plant-related technologies (including traditional Mendelian genetics through genetically modified plants for heterologous expression of proteins useful in pharmaceuticals), Our attorneys have extensive experience in obtaining, defending and enforcing IP, as well as in clearing the underbrush of third party patent positions. Duane Morris is uniquely positioned to protect hard-earned scientific advancements and secure and preserve market and exclusivity positions in the agriculture and animal health industries.
Range of Services
Association Involvement
AdvaMed
AUTM
BioFlorida
BIO International
DRI
Food and Drug Law Institute (FDLI)
Life Sciences PA (LSPA)
MassMEDIC
Philly BioBreak
San Diego Entrepreneurs Exchange (SDEE)
SEBIO
University City Science Center
Recognition
Ranked by Legal 500: United States as a leading law firm in Life Sciences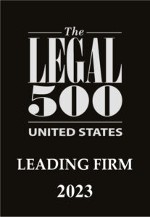 Ranked by LMG Life Sciences 2022 among leaders in Patent Prosecution

Duane Morris Life Sciences and Medical Technologies Industry Group at a Glance
Duane Morris Life Sciences: Biologics and Drugs at a Glance
Duane Morris Life Sciences: Medical Devices at a Glance