Alternative Dispute Resolution in the technology space is highly specialized. Arbitrators, mediators and neutrals must not only be skilled at handling complex commercial disputes, but also be adept at understanding and translating technical details of emerging and intertwining technology and complex, multilayered implementations and systems.
Duane Morris has represented technology clients for decades, advising them on protecting their intellectual property, securing financing, establishing corporate structure, entering and exiting contracts, employment and immigration issues, taxes, and, of course, all forms of litigation, litigation avoidance and dispute resolution.
Featured Arbitrator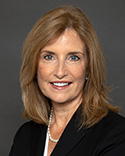 Sandra A. Jeskie is an experienced technology arbitrator, mediator and special master in a variety of cases involving software, intellectual property and information/data. Her Technology ADR practice focusses on software, privacy, data security, Internet of Things (IOT), big data, wearable technology and other information technology disputes.
Ms. Jeskie is included on the Silicon Valley Arbitration and Mediation Center's "Tech List" of the world's leading technology arbitrators and mediators. Her experience as trial counsel in a large number of complex business litigation matters and her prior 16 years of experience as a computer scientist has informed her judgement as a neutral arbitrator for the American Arbitration Association (AAA) and World Intellectual Property Organization (WIPO), as Fellow of the Chartered Institute of Arbitrators, as Special Master to the Federal Courts and as Judge Pro Tempore in the Philadelphia Commerce Court program where she serves as mediator in complex technology disputes. She is known for her ability to clearly communicate with technology and business professionals, as well as judges and lawyers.
Highly experienced in complex litigation arising from technology implementation failures and licensing disputes for both developers and customers, Ms. Jeskie was trial counsel in one of the largest software implementation disputes when she represented Lockheed Martin in an action against the New York Mass Transit Authority relating to the installation of an electronic security system. She understands the issues that arise before, during and after technology implementations as she herself has worked with clients to negotiate and re-negotiate licenses and resolve project management issues during on-going technology implementations.
Ms. Jeskie served as President of the International Technology Law Association (ITechLaw), taught cyberlaw as adjunct professor at Rutgers School of Law, and leads Duane Morris LLP's Information Technologies and Telecom, security and privacy practices.
Practicing in California and Pennsylvania, Ms. Jeskie brings energy and enthusiasm to her ADR practice, helping litigants resolve their most challenging disputes efficiently and cost effectively. Her training in domestic and international arbitration includes programs administered by the American Arbitration Association (AAA) and the Chartered Institute of Arbitrators (CIArb).
Ms. Jeskie earned her J.D. from Temple University Beasley School of Law, magna cum laude. She graduated with an M.B.A. from LaSalle University, where she also earned her B.A. in computer science.