Duane Morris Partner Alan C. Kessler Appointed to Drexel University Board
January 18, 2012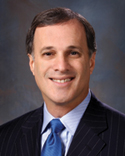 PHILADELPHIA, January 17, 2012—Duane Morris is pleased to announce that Alan C. Kessler, a partner in the firm's Philadelphia office, has been appointed to the Drexel University Board of Trustees.
Drexel University, based in Philadelphia, offers more than 200 degree programs to its 23,500 students, from undergraduate to doctorate levels. It is well-regarded for its practical and theoretical approaches to media, design, technologies, healthcare and the sciences.
Kessler practices in the area of commercial litigation, focusing on class actions, complex litigation, government relations and general counseling. He represents Fortune 100 companies, closely held entrepreneurial and publicly held companies, municipal authorities, the Commonwealth of Pennsylvania, City of Philadelphia, Philadelphia authorities, real estate developers, banks, airlines, healthcare institutions, hospitals and alternative energy companies.
He was appointed by Presidents Clinton and Obama to the U.S. Postal Board of Governors, where he served as chairman, and as vice chairman of the Presidential/Congressional Commission on Risk Assessment and Risk Management. He previously served on the Clinton/Gore transition team. Politically, his national activities have included finance vice chair of the Democratic National Committee, finance chair of Vice President Gore's presidential campaign and finance vice chair of Hillary Clinton's presidential campaign.
Locally, some of Kessler's key past and current involvements include serving as a township commissioner of Lower Merion Township, as a co-chairman of the transition team for Ed Rendell when he was Philadelphia mayor and then governor of Pennsylvania, and finance chairman of the Pennsylvania Democratic Party. He also serves on the boards of the Philadelphia Industrial Development Corporation, Central Philadelphia Development Corporation and the University of Pennsylvania Medicine Campaign Cabinet.
About Duane Morris
Duane Morris LLP, a full service law firm with more than 700 attorneys in offices across the United States and around the world, offers innovative solutions to the legal and business challenges presented by today's evolving global markets.