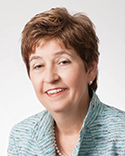 Beatrice O'Donnell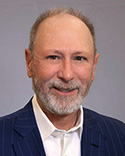 David Wolfsohn
PHILADELPHIA, August 17, 2016—Duane Morris LLP partners Beatrice O'Donnell and David J. Wolfsohn have been named co-directors of the American Bar Association (ABA)'s Section of Litigation Division VI for the 2016–2017 year. O'Donnell and Wolfsohn will oversee 10 section committees focused on the legal profession—Corporate Counsel, Ethics and Professionalism, Federal Practice, Implicit Bias, LGBT Litigator, Minority Trial Lawyer, Solo & Small Firm, The Woman Advocate, Young Advocates, and Young Lawyer Leadership Program.
O'Donnell focuses her practice on health effects litigation, including injuries from a wide variety of industrial products; mass and toxic torts involving exposures to pharmaceuticals and chemicals; and claims of injury related to nuclear exposures. She has tried to verdict more than 90 major civil jury trials in both the state and federal courts and has experience in handling hundreds of arbitration and mediations. O'Donnell served as coordinating counsel in mass tort litigation for multiple clients in the areas of asbestos, pharmaceuticals and food supplements. Due to her extensive experience in both risk management and litigation, O'Donnell is often called upon to assist her clients in crisis management situations.
O'Donnell is a 1978 cum laude graduate of Temple University School of Law and a graduate of Temple University. She was previously the ABA Woman Advocate co-chair and past co-chair of the ABA Mass Torts Committee. O'Donnell is a two-term past co-chair of the Pennsylvania Bar Association's Commission on Women in the Profession. She is a Master and former Executive Committee member of the Temple American Inn of Court.
Wolfsohn, an intellectual property litigator, has represented both defendants and plaintiffs in patent, copyright, licensing, trademark, unfair competition/Lanham Act and trade secret cases in jury trials, bench trials and arbitrations. Recently, he obtained a defense verdict for the H.J. Heinz Company in a jury trial over the idea for the company's Dip and Squeeze ketchup packaging and won the largest indirect-profits copyright award ever ($30.4 million) in The Graham Company v. USI MidAtlantic.
Wolfsohn earned his J.D. in 1988 from the University of Chicago Law School, cum laude, and was elected to the Order of the Coif. He received a doctorate in classical piano from the Manhattan School of Music and earned his B.A. in 1974 from Beloit College. Wolfsohn is co-chair of the ABA's Intellectual Property Litigation Committee, and he has served as the co-chair of the ABA's Trial Evidence Committee. He is also the treasurer of the Federal Bar Association's Eastern District of Pennsylvania Chapter and was the Philadelphia Chapter Chair of The Copyright Society of the U.S.A. from 2007 to 2009.
About Duane Morris
Duane Morris LLP provides innovative solutions to today's multifaceted legal and business challenges through the collegial and collaborative culture of its more than 750 attorneys in offices across the United States and internationally. The firm represents a broad array of clients, spanning all major practices and industries.