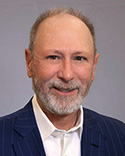 PHILADELPHIA, July 8, 2015—Duane Morris LLP is pleased to announce that David J. Wolfsohn, a partner in the firm's Philadelphia office, has been reappointed co-chair of the American Bar Association Section of Litigation's Intellectual Property Litigation Committee for 2015–2016. He has held the position since 2013. The committee works to keep intellectual property litigators fully up to date in all areas relating to patents, trademarks, copyrights, trade secrets, the Internet and related unfair competition cases.
Wolfsohn, an intellectual property litigator, has represented both defendants and plaintiffs in patent, copyright, licensing, trademark, unfair competition/Lanham Act and trade secret cases in jury trials, bench trials and arbitrations. Recently, he obtained a defense verdict for the H.J. Heinz Company in a jury trial over the idea for the company's Dip and Squeeze packaging and won the largest indirect-profits copyright award ever ($30.4 million) in The Graham Company v. USI MidAtlantic.
Wolfsohn earned his J.D. in 1988 from the University of Chicago Law School, cum laude, and was elected to the Order of the Coif. He received a doctorate in classical piano from the Manhattan School of Music and earned his B.A. in 1974 from Beloit College.
About Duane Morris
Duane Morris LLP, a law firm with more than 700 attorneys in offices across the United States and internationally, is asked by a broad array of clients to provide innovative solutions to today's legal and business challenges.