Duane Morris Adds Employment Litigator James Hollihan in Pittsburgh
June 4, 2018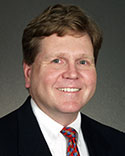 James P. Hollihan
PITTSBURGH, June 4, 2018—James P. Hollihan has joined Duane Morris LLP's Pittsburgh office as partner in the firm's Employment, Labor, Benefits and Immigration Practice Group. He was most recently a partner in Blank Rome LLP's Pittsburgh office. Hollihan was previously with Duane Morris from 2003 to 2015.
"We are pleased to welcome Jim back home to Duane Morris," said Matthew A. Taylor, CEO and Chairman of Duane Morris. "He adds additional depth to our labor and employment practice, strengthening our offerings across Pennsylvania and nationally."
Hollihan is a commercial and business litigator, with a particular focus on employment litigation. He regularly defends employers before state and federal regulatory bodies and courts in matters involving claims of age, race, sex and disability discrimination, as well as assertions of workplace harassment, wrongful termination and breach of employment contract. Beyond the employment sector, Hollihan's litigation experience also includes defending corporate clients in matters involving allegations of violations of state and federal securities laws, insurance coverage disputes and ERISA.
"Jim is a supremely skilled litigator with experience handling a wide array of employment-related matters. He is a wonderful addition to our team, and will be a valuable mentor to the younger attorneys in our group," said Eve I. Klein, Chair of the Employment, Labor, Benefits and Immigration Practice Group.
"Jim is an excellent trial lawyer," said Kenneth M. Argentieri, Managing Partner of Duane Morris' Pittsburgh office. "With 35-plus years in practice, Jim has become a well-known and well-respected figure in the legal community."
Hollihan earned both his law and undergraduate degrees from Duquesne University (J.D., magna cum laude, 1980; B.S., magna cum laude, 1976).
About Duane Morris' Employment, Labor, Benefits and Immigration Practice Group
Duane Morris' Employment, Labor, Benefits and Immigration Practice Group, comprising more than 70 lawyers, provides clients with a wide spectrum of global services—from timely advice on regulatory issues through litigation developments. The firm's clients benefit from the integration of employment, labor, benefits and immigration services in order to meet the complexities of today's business environment. Duane Morris' lawyers offer practical counseling designed to help clients achieve their business objectives and resolve potentially disruptive labor and employment disputes.
About Duane Morris
Duane Morris LLP provides innovative solutions to today's multifaceted legal and business challenges through the collegial and collaborative culture of its more than 800 attorneys in offices across the United States and internationally. The firm represents a broad array of clients, spanning all major practices and industries.