Duane Morris Adds Real Estate Partner Brad A. Molotsky, former Brandywine G.C.
October 4, 2016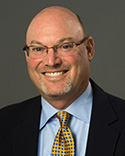 PHILADELPHIA and CHERRY HILL, N.J., October 4, 2016—Brad A. Molotsky has joined Duane Morris LLP as a partner in the firm's Real Estate and Energy, Environment and Resources practice groups. Molotsky enhances the firm's real estate capabilities in the Pennsylvania/New Jersey/Delaware region and nationally. He joins Duane Morris after serving as executive vice president, general counsel and corporate secretary at Brandywine Realty Trust for 18 years. He will be based in the firm's Philadelphia and Cherry Hill, N.J. offices.
Molotsky's primary practice is focused in the areas of commercial leasing, acquisitions and divestitures, property management, financing and real estate joint ventures (including mixed-use development). He also has deep experience in board governance and managing public company issues such as enterprise risk, internal audit, compensation, proxy statement preparation and review, as well as energy efficiency and sustainability and corporate social responsibility.
While at Brandywine Realty Trust, Molotsky was responsible for all legal operations of the company, including acquisitions and divestitures, financings, joint ventures, board matters, insurance procurement, litigation oversight, SEC filing oversight and the legal aspects of capital raising. During his tenure, the company grew from four buildings and six staff members to approximately 300 buildings, totaling 28 million square feet. Molotsky was named general counsel of the year by the Philadelphia Business Journal in 2014 and NJBIZ in 2013 and was awarded the Martin Luther King Community Service award in 2014.
Molotsky is a 1989 cum laude graduate of Villanova University Law School where he was Order of the Coif and also earned an M.B.A. in Finance from Villanova University. He is a 1986 cum laude graduate of the University of Delaware. Molotsky has also earned his LEED AP O+M certification.
About Duane Morris
Duane Morris LLP provides innovative solutions to today's multifaceted legal and business challenges through the collegial and collaborative culture of its more than 750 attorneys in offices across the United States and internationally. The firm represents a broad array of clients, spanning all major practices and industries.